First-time entrant wins UK Rummikub Championship at UK Games Expo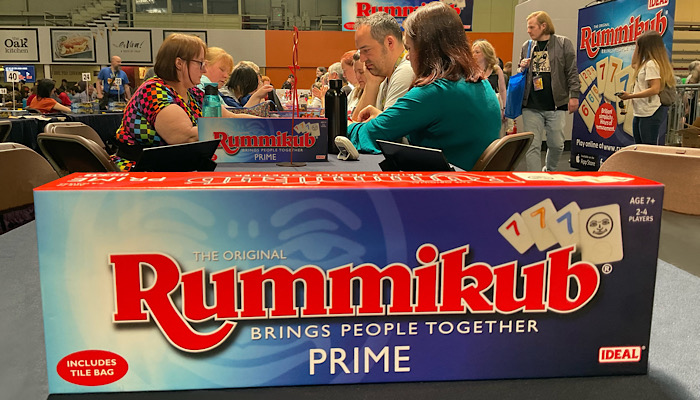 First-time entrant Daisy Hodgkinson became the winner of the fifth Official UK Rummikub Tournament at this year's UK Games Expo at the NEC Birmingham. 29-year-old Daisy from Hertfordshire, England, took first place in the sell-out tournament on Saturday 3rd June.
Hosted by John Adams Leisure, the annual Rummikub Championship sees players from all over the UK compete in three intense rounds of the family-favourite game. The winner walks away the honour of the title as well as a £250 cash prize and an IDEAL games bundle.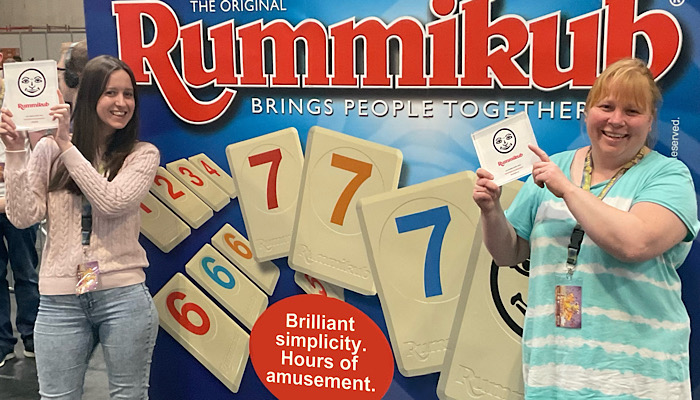 Winner Daisy Hodgkinson said: "I'm a big Rummikub fan! I've been playing from an early age and grown up with it. I'm so happy to have competed in – and won – my first ever Rummikub Tournament… And at my first visit to UK Games Expo!"
John Adams Marketing Manager Lynette Leet presided over the tense tournament, telling us: "Rummikub is a family classic that's well-loved all over the globe. Our annual Rummikub Tournament continues to prove incredibly popular; it's a great way for UK fans to connect as a community."
Rummikub remains an evergreen family favourite on account it has all the elements of a great game… It's fast moving, easy to learn and perfectly melds luck with strategy as players move numbered tiles from their racks to the table. Building blocks of numbers in either 'runs' or 'groups', the aim is to be the first to clear your rack.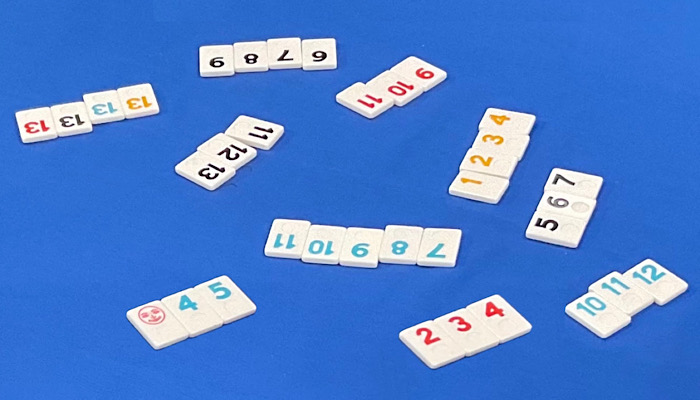 –
To stay in the loop with the latest news, interviews and features from the world of toy and game design, sign up to our weekly newsletter here