Fisher-Price gives Elf and Lord of the Rings the Little People treatment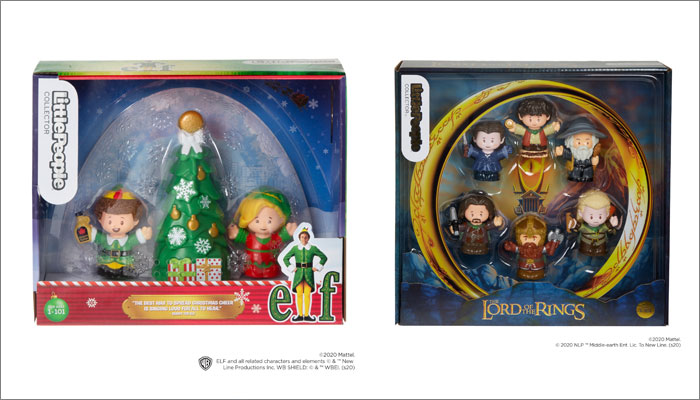 Mattel is launching two new Fisher-Price Little People sets based on Elf and Lord of the Rings.
The Elf set includes figures of Buddy, Jovie and a Christmas tree, while the Lord of the Rings set boasts Frodo Baggins, Gandalf the Grey, Aragorn, Legolas, Gimli and Lady Arwen.
"Our Little People toys have been a fixture in families' homes around the world for more than sixty years," said Chuck Scothon, Senior Vice President of Fisher-Price and Global Head of Infant and Preschool at Mattel.
"With over two billion figures sold since the toys first launched, the line encourages imaginative play through classic sets, such as the farmhouse and school, and through popular franchises.
"We know parents and caregivers want to share what they love with their children and we will continue to help create these playful connections between kids and the grownups in their lives. The Little People product line enables us to do just that, in ways that surprise adults while delighting infants, toddlers and pre-schoolers."
These sets join additional Little People Collector products that launched earlier this year, including Masters of the Universe, as well as The Beatles and KISS sets, which debuted in 2019.
—-
To stay in the loop with the latest news, interviews and features from the world of toy and game design, sign up to our weekly newsletter here