Fisher-Price's Allison Gabbey on the secret sauce to successful inventor relations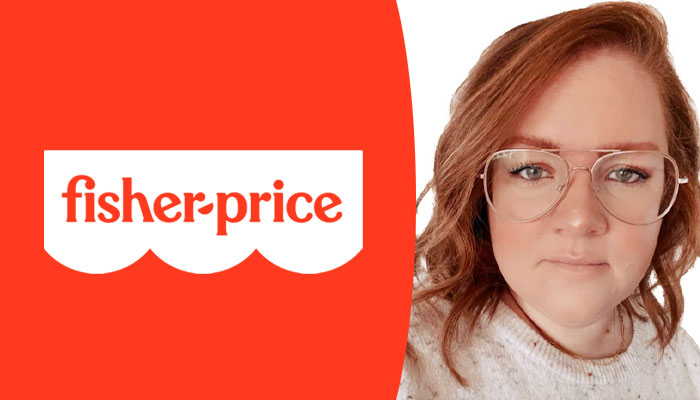 Allison, it's great to connect. To kick us off, how did your find your way into toys?
I don't think I've ever found my way out of toys! I played with toys until I was far too old, especially with Barbies.
My career began at Fisher-Price in Child Research. I worked in our Play Lab with all things toy testing before I made the jump to Inventor Relations. Inventor Relations seemed like a natural fit coming from the world of testing as that allowed key insights into a world most aren't privy to. I was able to observe what made toys a success based on real time interactions with parents and children.
As Senior Inventor Relations Associate at Fisher-Price, what do you think is the key to successful inventor relations?
I think the key to a strong Inventor Relations group is building meaningful relationships between the inventor community and the brand teams at Fisher-Price. I believe communication and collaboration is the secret sauce. If we want inventors to bring us their best items, we need to make sure we're open to working collaboratively from the jump.
Communication, collaboration – got it! And as well as working with established pros, we know Fisher-Price is keen and encouraging of new inventor talent. Why is it important for you to open the doors to fresh inventors?
Working with new inventors is one of my most favourite parts of the job! Educating new inventors about what we look for in concept pitching, models and so on is so important in getting quality submissions. I carve out a lot of time meeting with new inventors to mentor them through what can be a daunting process of jumping into toy invention. I think having fresh talent always pumping through our doors is a way to keep new ideas flowing and ultimately bringing the coolest products to market.
On that, what should inventors bear in mind when pitching concepts to Fisher-Price? What makes for a great Fisher-Price toy?
Knowing the Fisher-Price portfolio is a great place to start. Our target age is from birth to bus. Having an idea of where you think a concept could fit within our many brands is a great jumping off point – with the caveat that a good idea could go anywhere. We could see a concept pitched for the infant category, but find out that the mechanism is actually a great fit for a Thomas product. We're always on the hunt for the unexpected 'WOW' item.
Speaking of 'Wow' items, one of Fisher-Price's big inventor launches last year was the wonderful DJ Bouncin' Beats from Bang Zoom and SG Labs. What made this a winning concept?
DJ Bouncin' Beats is near and dear to my heart. I worked on that item from concept to completion with our fantastic partners at Bang Zoom and SG Labs. To be honest, that product had our hearts from day one. The inventors came prepared with a fully functioning model, complete with lights and sounds. We were able to get that straight into testing with our Play Lab to see reactions and what modifications needed to be made.
The true collaboration between Fisher-Price, Bang Zoom and SG Labs was key in this product's success. The countless calls, meetings, and model iterations were all vital to the success of this item. It couldn't have happened without the strong, open relationship between Fisher-Price and our inventor partners.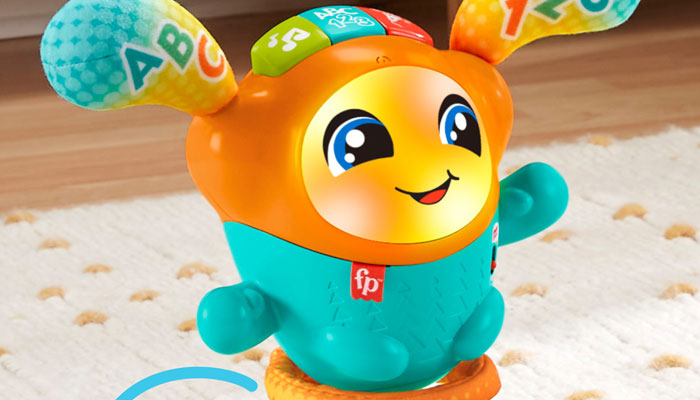 Great stuff. Now, I wanted to talk a bit about pitching. Fantastic idea aside, what makes for a positive pitch?
I try to go into a pitch meeting with an open mind and a smile. Pitches are nerve wracking for inventors. People are putting themselves and their ideas out there for us to critique and review, which we know isn't easy. My suggestion would be to take some deep breaths, be as prepared as you can with well working videos, renders, models and have fun. That's what the toy industry is all about. We're here to make the fun and seeing new concepts is part of it.
And are there any big pitch pitfalls that inventors should avoid falling into?
I try to put myself in the inventor's shoes. 'Stuff' is inevitably going to happen. Your video that worked 99 times won't work the next time when it needs to… So, I think that proof of concept is key. That can be as simple as a video showing how a mechanism works or a child interacting with the product. It's hard to get a complete picture from a render alone.
Also, have patience while we're actively reviewing concepts. It's exciting that a company is taking an item in to review, but it takes time to be as thorough as we like to be with testing. We pride ourselves on thoughtful feedback and communication, and with that often comes a little delay. The time we take is worth the wait!
Fab. Before we let you go, I have one last question: How do you fuel your creativity?
Brainstorming is my bread and butter! I love to get in a room with like-minded creatives and throw post-its up on a board. It's incredibly fulfilling to see how ideas can form from haphazard notes and renders.
An additional fun fact about me is that I went to school for singing. Sometimes the best ideas come during karaoke jam-sessions in my kitchen.
Ha! Next time I'll quiz you on your go-to karaoke number! Allison, a huge thanks again.
–
To stay in the loop with the latest news, interviews and features from the world of toy and game design, sign up to our weekly newsletter here