Fisher-Price's Dom Gubitosi on staying creative, being curious and running a great team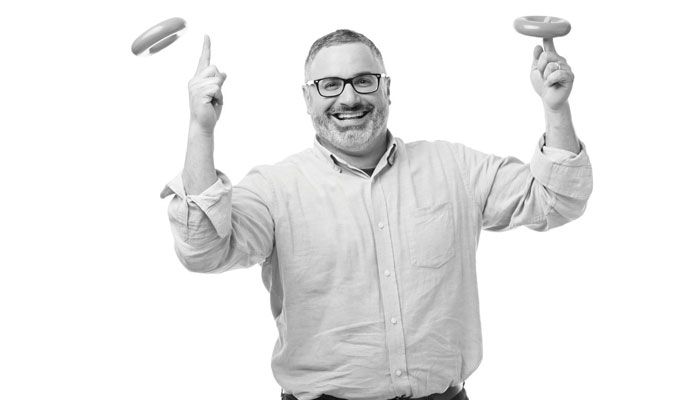 Welcome to Mojo Nation, Dom. You've been at Fisher-Price for a loooooooong time! Before joining, what was your background?
I actually came to Fisher-Price directly out of college. I graduated from the University of Cincinnati with a degree in Industrial Design. I've always loved toys and probably played with them longer than most kids…
Any particular toys come to mind when you say that?
It sounds like I'm being diplomatic but I really did grow up on Fisher-Price Adventure People – and still have all of them to this day! I also loved building model cars and making my own toys. I knew in 7th grade that I wanted to be a designer… Wood shop and metal shop were my favourite classes and later – in high school – I really enjoyed drafting class, as well as geometry. It was the only math I did well in, but that makes sense because it was visual. In retrospect, the writing was on the wall at a very early age!
So how did you come to leave college and go straight to Fisher-Price?
Fisher-Price had multiple openings when I graduated, and seemed like it would be a great fit! I liked the idea of working for such a respected company, with such a positive reputation among consumers around the globe. You can go almost anywhere and people know Fisher-Price. It was also a great fit having grown up in Cleveland – being only three hours away let me stay close to my family as well as my mid-west roots. I seem to be happiest when I'm in close proximity to Lake Erie!
And when was this, just so I'm clear?
I started in late June of 1994; about two weeks after graduation. Couldn't wait to become a real toy designer!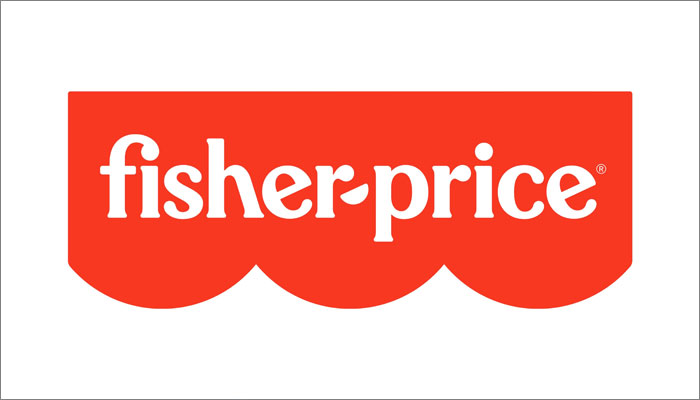 Two weeks after you graduated? No messing around! Just out of curiosity, what do you recall happening in the world back in 1994? What music and movies were popular?!
The world was ready to begin changing fast. Technology was really starting to kick in and have an impact on every day life. While I was on a design internship, I remember watching the original Jurassic Park just to see the CGI – and being amazed.
Oh, wow! Great movie.
Right?! Meanwhile, the design profession was just starting to get revolutionised. My first product at Fisher-Price I drafted by hand. Within a couple of years, we were building everything in 3D and getting it machined by computer! Not long after that, we were also sketching in the computer and having parts rapid- prototyped.
It moved on quickly…
It really did. The rate of change was astounding for a profession that hadn't really changed how it was doing things for forty years. I'm glad to have experienced the old and the new way – there are real advantages to both!
Great answer, thank you. Jumping forward: you featured in this year's Mojo 100 book… The people that nominated you were very generous in their praise. What do you think is the secret to running a great team?
It's not hard: respect your team members and their talents. Understand that all designers – all people – are unique, and have their own way of doing things. You must support each team member in a way that works best for them – if people are comfortable, they're their most creative. My job as a leader is to clear the path so all the designers must do is create!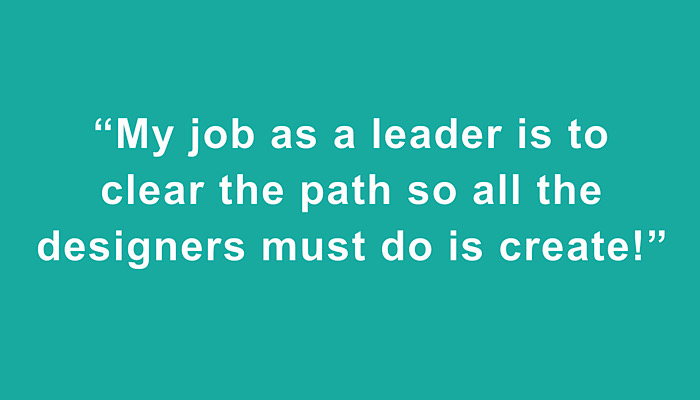 Lovely! What do you do to stay creative yourself?
I'm naturally curious about everything – just observing the world, trends and stories, and filing the information away so that it's there when the right opportunity comes up. I'm always making, building or fixing something – its what we do as designers, and really helps to fuel my continuing desire to create.
And how do you bring it out in others?
We try to have a lot of fun during the creative process. Also, lots of team brainstorms that are as much comedy as work – usually I have a surprise that catches everyone off guard and really locks in the team's focus.
The fun's important?
For sure! Having fun loosens everyone up and then the good 'off-the-wall' ideas start flowing. Comfort in our team relationships allows the designers to willingly put their ideas out there without fear of judgement, and makes building on each other's ideas a natural progression.
Fisher-Price has a fantastic history, which Nikki Bauman told us a little about in an interview here… What are some of the highlights of working on the brand for you?
Well, broadly speaking, the impact we have on children and families is very humbling. It's such an honour to be trusted by parents to provide solutions that help their children grow and develop. The thought that what we do helps kids and families around the globe enjoy childhood is truly all I could ask for in a career.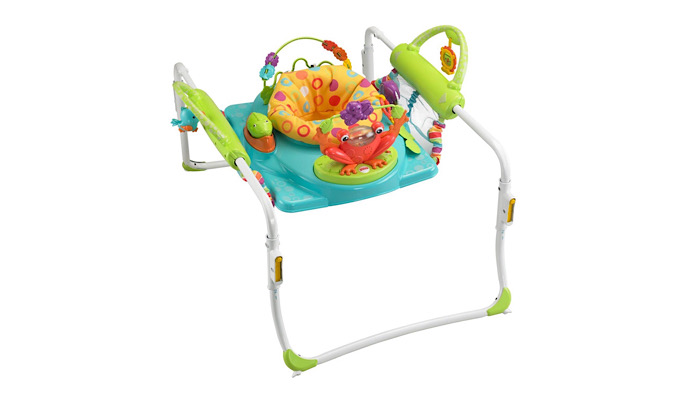 On a more Fisher-Price focused note, being part of the rich history of this company means the world to me. I've met people who designed the toys I played with, and now I meet new employees that played with the toys I designed.
That's fantastic! I hadn't thought about just how epic that would be…
Yes, it really puts it in perspective – we're stewards of a very special brand that is bigger than any of us. I'm so honoured to be part of its legacy, and feel that my career is meaningful in so many ways.
Terrific answer. So, with that in mind, what's next for the brand?
This is the crazy part… We're just getting warmed up! Creating new play experiences and delivering the values of Fisher-Price in modern and relevant ways is so exciting! Blending our incredible historical knowledge with our ever-changing world means there are always new and exciting ways the brand can have an impact.
And what one thing can you tell me about Fisher-Price, Dom, that I couldn't really know?
We're a one stop shop – everything a designer needs to bring an idea to life, we can do under this roof. Testing with children, models, softgoods, CGI, metal, plastic, electronics – it's all on campus! It's a designer's dream: if you can think it, we can make it right here.
Wonderful! Dom, I've enjoyed this enormously – I'm so glad you made time; thank you. One last question: what's the most interesting object in your office or on your desk?
I have a bit of a 70's vibe going on right now! So I'd say either the stamped metal lamp, faux wood grain clock, plug in calculator. I like being in a visually rich environment and immersing myself in different era's. I try to find inspiration anywhere… I even drive an old Cadillac Eldorado! Helps me look at things differently.
–
To stay in the loop with the latest news, interviews and features from the world of toy and game design, sign up to our weekly newsletter here