Fisher-Price's Linda Chapman on innovation, collaboration and creativity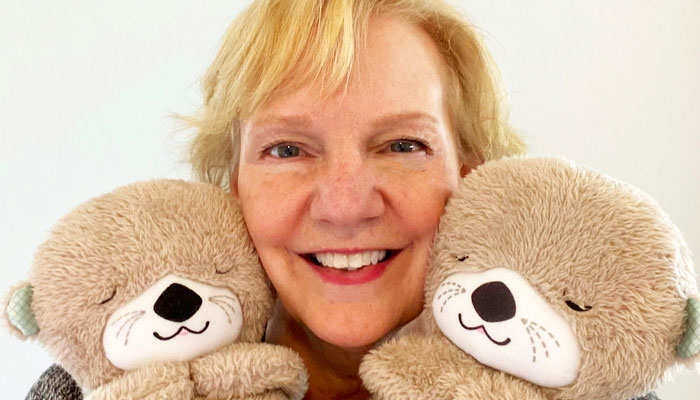 Linda Chapman – Director of Product Design for the Baby Gear and Newborn categories at Fisher-Price – on parent-led insights, creative fuel and working with inventors.
Linda, thanks for joining us! Let's start at the beginning, what first sparked your interest in design?
Growing up, I was always curious and encouraged to pursue my interests, whatever they may be. I had many interests and industrial design allowed me to combine my creative passions with practical applications that can help others in their daily routines. I figured this was a win-win. I could use my art to help people envision solutions that could make their lives easier, more fun and more productive.
A win-win indeed! And was a career in toys always on the cards?
When I first graduated from Syracuse University with a B.I.D., I had no inclination toward toys as they weren't a part of the curriculum. Toys were something I fell into when I moved to New England and Hasbro was right around the corner. Hasbro took a chance on me, and I never looked back. It has always been toys for me since then! I love the fast pace and seasonality; I've never been bored a day in my toy career.
You are the Director of Product Design for the Baby Gear and Newborn categories at Fisher-Price. Day to day, what does the role entail?
Regarding all things baby, and now leading an awesome design team, I am always on the lookout for trends, solutions and products that bring joy to our consumers. Consumer-led innovation and creativity are the keys to success for my designers. I value collaboration and encourage inclusive and divergent perspectives. Each day we strive to bring features with meaningful value to little babies and their parents, whether that is in gear or toys.

What do the early days of development look like on a Fisher-Price concept?
When we first start to ideate on projects, we look for features and solutions that fit meaningfully into families' lives. Whether on the go, stay at home, playtime, sleep time, soothing, feeding or bathing, all babies have the same basic needs and we need to think about how we best fit into their daily routine.
As the father of a one-year-old, 'sleep time' feels like it doesn't get as much airtime as the others… Not all basic needs were built equally it seems!
Ha! Well, we also talk to parents. We ideate, iterate, refine and iterate some more based on input from parents. Once we have ideas that resonate with parents, we learn from and are steered by babies. Physical models that we can test with our littlest consumers help us to really learn if we are heading in the right direction or not.
Great stuff. And I have to say, the Fisher-Price Deluxe Kick n' Play Piano Gym has gone down a storm in our house, as I imagine it has with many babies – and parents! – around the world. Can you give us some insight into where the idea came from? And why do you think it has resonated with consumers in the way that it has?
The idea for the Fisher-Price Deluxe Kick n' Play Piano Gym came from the insight that babies naturally kick their legs when excited before they are even able to sit up. We put the piano down at baby's foot level to reward their natural tendencies. Of course, we have included content that is upbeat and engaging and that content makes baby want to kick even more!
We have a very talented content team who came up with the lyrics and melodies and timed all of the audio with a fun light show. This content is so fun that it has become a social media hit with parents as well! The gym grows with baby and can be used for years! Lay and play, tummy time, sit and play and even take along piano play allow this product to entertain baby, toddler and even pre-schooler. This is a great value to parents as well.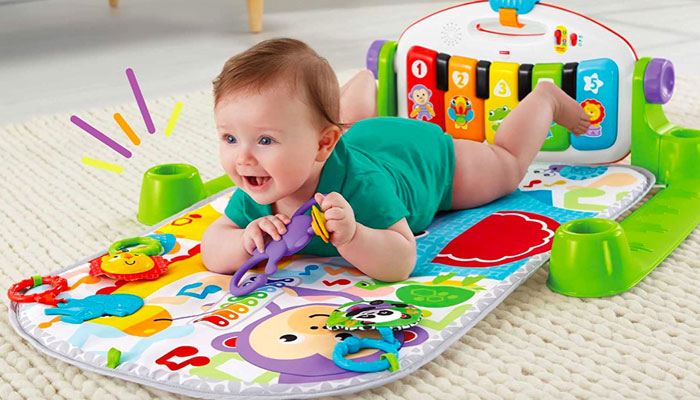 Absolutely. Now, we know you're also a keen champion of inventors. Why do you enjoy collaborating with this community?
Inventors are guided by the idea of 'what if?' and 'why not?' They think of things, quite literally, outside the corporate box that can bring truly innovative ideas to market. They are positive and full of energy. They are resilient and don't give up when they run into roadblocks. Their determination to make their ideas better for us is inspiring.
You can see how much of an impact inventors can have on our business when they find new business opportunities and help us to differentiate ourselves from the competition. We work best together when the ideas they bring to us are based on real-world family needs. Simple solutions can bring joy to parents and babies around the globe.
Your passion for inventors is coming through loud and clear Linda. Can you recall your first successful collaboration with an inventor or inventor group?
I honestly don't remember the first, but I know for baby gear we've had many successful collaborations. They don't come around frequently, but when they hit, they really have staying power. Unlike many toy inventions that last a year or two in the market, baby gear innovations often last for many years. Our On-the-go Baby Dome, for example, was developed in 2015 and is still a leader in the category today.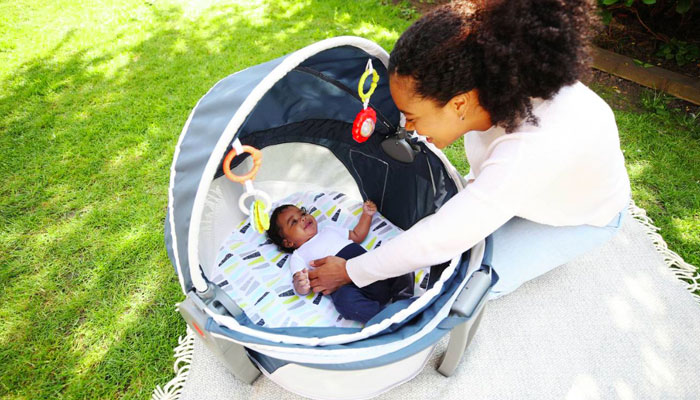 Great example. And what three things should inventors bear in mind when pitching concepts to Fisher-Price?
Always start with the why! Why would parents and babies, toddlers or pre-schoolers want or need the product?
Understand the competition. Why does their idea stand out against products in the market?
And make sure there is surprise and delight in their ideas. This can literally be a physical surprise or can be a delightful experience for the consumer.
Grasp the why, understand the competition and include surprises. Great tips. It's also worth mentioning you have close to 30 years of experience at Fisher-Price. What is it about the brand that means it remains an exciting place to work?
Fisher-Price is filled with great people who want the best for the teams they work on in each category. The collaboration and positive energy to create great products for children and their families is best in class. It is my privilege to work with such great people who are so passionate about adding joy to the lives of families around the globe.
Linda, this has been great. I have one last question: How do you fuel your creativity?
I stay informed of the latest trends, look for parent hacks that prove to me that there might be a need for a product that could feed the reason behind the hack and listen to parents. I look for new technologies that can open up new sensory experiences for young families, and at adjacent product categories to see what I can learn from them and bring to our categories. I observe and participate.
I also like to hike the Adirondack mountains, kayak, do yoga, experiment with new recipes, do photography, quilt, play games – and just stay curious! There are so many ways to find new ideas and that is part of what I love about product design in general.
Linda, a huge thanks again.
–
To stay in the loop with the latest news, interviews and features from the world of toy and game design, sign up to our weekly newsletter here