FIT's Judith Ellis, founder of world's first toy design BFA, retires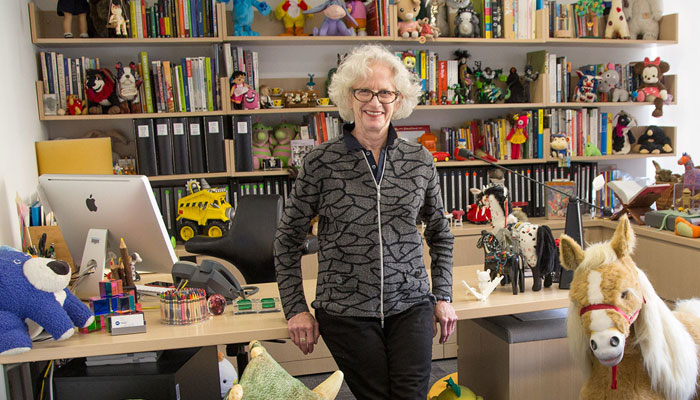 Judith Ellis ­– founder and chair of the world's first baccalaureate degree program in Toy Design at New York City's Fashion Institute of Technology – is retiring from the program.
"When I began this endeavour 35 years ago, I never expected it to take me on such a profound and touching journey," said Ellis in a letter to students and colleagues.
"I am truly in awe of the talent and hard work that our graduates have put into improving the lives of children. The innocence of a child is among the most precious resources in the world. It holds the promise of a better future."
Ellis has been the driving force of the program from its inception, when it was developed in conjunction with The Toy Association with whom the program still shares a close relationship. She has been inducted into The Toy Association's Toy Industry Hall of Fame and has received a Women in Toys, Licensing and Entertainment award for outstanding contribution to the toy industry.
Steve Pasierb, President & CEO of The Toy Association, added: "Judy Ellis has played a singular role in helping to shape the toy and play community for more than three decades, leaving everything and everyone she has touched stronger and better.
"Judy's relentless passion and deep commitment to her students has infused the industry with great talent, while the products these inventors and designers created have been enjoyed by countless tens of millions of children and families around the world. Every day, and in every action, Judy has demonstrated her love for all people who dedicate themselves to bringing joy to children. It's why we in turn love Judy so much."
Succeeding Ellis in the position of acting chair is Susan Baumbach, a long-time colleague. Baumbach has been an instructor of games in the Toy Design program for 28 years and is a respected designer in the industry. She was the first female vice president at Pressman Toy Corporation where she oversaw research and development of their product lines. She is also the sole inventor of dozens of games and currently leads her own company developing games independently and in conjunction with other inventors.
Pasierb added: "We wish Susan Baumbach every success in her new role. Susan, FIT, and the Toy Design program students will continue to have The Toy Association's steadfast support.
"The Association is further blessed by Judy's commitment to remain engaged in our Toy Industry Hall of Fame committee, Toy of The Year Awards judging, working with The Toy Foundation, and other Association opportunities where her experience and perspective are invaluable."
–
To stay in the loop with the latest news, interviews and features from the world of toy and game design, sign up to our weekly newsletter here