Five ways design directors can prepare for their post-pandemic consumer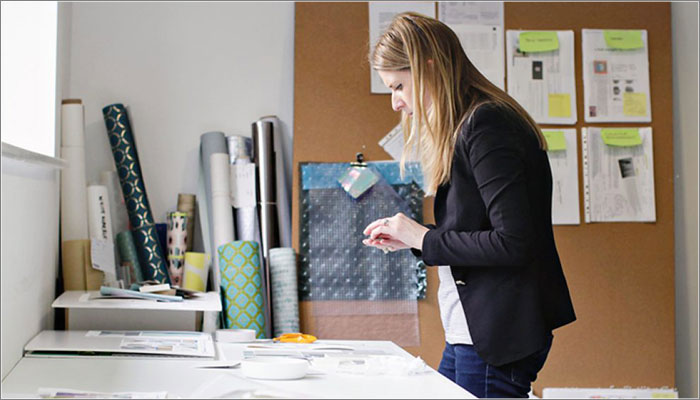 As the profound impact of COVID-19 continues to disrupt supply and production chains worldwide, many design teams are being forced to reconsider their product lifecycles against the needs and wants of their post-pandemic consumer. Do they scale back on production and wait for the dust to settle? Or do they continue to work two years ahead?
What remains certain is that it's never been more important to be developing products that line up with what people genuinely need. So, as the ripple effects of the pandemic continue, many creatives are looking ahead and turning a challenging situation into an opportunity to learn how to make things even better for their customers. Even if that means rewriting the rulebook and doing things differently.
At Trend Bible, we work with some of the world's most innovative and creative people in the industry. We get to share and observe best practice and see what enables a team to make commercial success of a trend. Our job as their trend partner is to ensure they are equipped with the right information about their future landscape to keep on making great decisions. It helps them grow as individuals and develop in their profession. It keeps them at the top of their game, making fearless but well-informed decisions.
We've spoken to many senior designers recently about how they'll ensure their teams are best placed to adapt, innovate and thrive in a more agile, fluid future, and we want to help you do the same.
Here are five ways design directors and managers can prepare to move from crisis to recovery, to prepare for their post-pandemic consumer:
1. Reflect on the impact of COVID-19 on your company strategy
Take a pause to make sure you're clear on if – and how – the company strategy has changed. Check in with your senior executive team on what their expectations are and consider how your team will be expected to reduce risk for the business. How have the goal posts moved on when you'll produce product, how much you'll produce, and where? This could all impact what actually gets designed.
2. Get access to current and future consumer insights
Has your insight team conducted any research during the pandemic and does this have meaning for your design process? You should be re-evaluating the consumer trends you are using for 2020 and 2021 to include a 'pandemic lens' and re-appropriate them to reflect new post-pandemic attitudes and tastes. Be sure to fully communicate the role that design must play to entice a post-pandemic customer.
3. Assess the appetite for risk inside your company, post-pandemic
Understand the appetite for new product within the business and amongst your audience – what percentage of your range will need to be 'safe' and what percentage needs to bring 'newness?' Is there a sense that the business only wants to commit to products that have worked previously? What do you consider the risk to be to the business as a result and who do you need to communicate this to?
4. Make a business case for how your company might need to reconsider range structure and timings
Do you work in seasonal product drops and will this service your audience well in a post-pandemic world? Understand if and how your product development cycle shifts – your designers may need to work towards a different critical path.
5. Stay close to your team and communicate often
Establish how each person within your team is coping. Are you clear on the challenges each person faces and what might get in the way of them doing their best at work? Ensure you have the right tools and resources in place to support and direct them to if they are struggling.
This article originally appeared on the Trend Bible Blog.
Joanna Feeley is the founder and CEO of futures agency Trend Bible. The team at Trend Bible have created a 'Self-Development Toolkit for your Creative Livelihood' which you and your team can access here.
—-
To stay in the loop with the latest news, interviews and features from the world of toy and game design, sign up to our weekly newsletter here