Fizz Creations debuts wall-mounted collectibles range, Comic Ons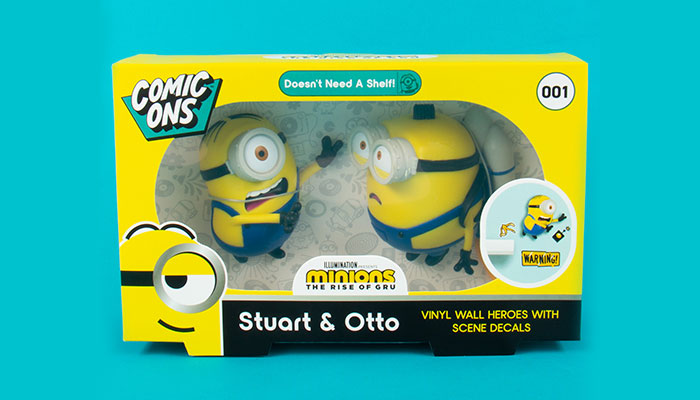 Fizz Creations has debuted its new Comic Ons collectibles range at London Toy Fair.
The wall-mounted 3D vinyls span brands like Care Bears, Jaws, Sonic the Hedgehog, Back to the Future, E.T. and Minions. Each pack in the range comprises two 3D heroes and a sheet of scenic decal stickers. Each 3D character is created with a 'flat back to attach' gel pad making it easy and simple to stick on a wall and move around when required.
"We are delighted to welcome our new brand, Comic Ons, to our well-established own brand portfolio at Fizz Creations," said Zoe Ryan, Head of Marketing at Fizz Creations.
"As always, quality is our priority and our in-house team of product developers and designers have been diligent in bringing these wonderful 3D decal wall characters to life in the form of innovative wall art."
–
To stay in the loop with the latest news, interviews and features from the world of toy and game design, sign up to our weekly newsletter here