Florian Muller discusses working for LEGO Group… And the design of the adidas Superstar sneaker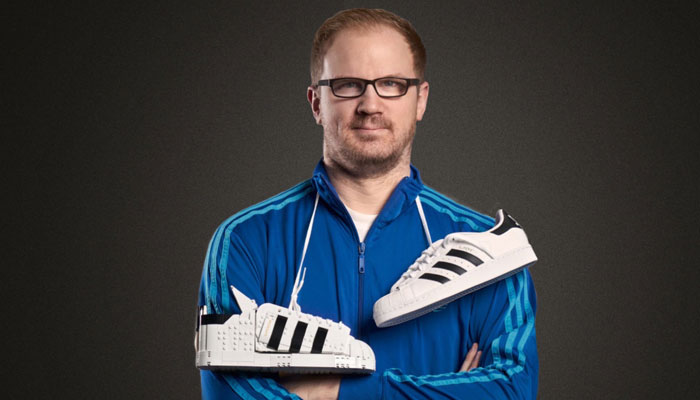 How did you come to be working for the LEGO Group?
I had quite an unusual journey to becoming a LEGO Designer. Before I joined the LEGO Group I was working at a strategic consultancy, supporting the company and their clients in their digital transformation towards modern technologies. After five years in the consulting industry, I was looking for a change – but I didn't want to go to any company.
You were looking for something completely different?
Yes, this time I wanted to turn something I enjoyed as a hobby into a job. So back in 2016, I applied for a job at the LEGO Agency as a Technical Advisor and got hired. I became a weekly commuter to Billund which gave me, especially in the beginning of my LEGO days, a lot of free time after work. I started spending that time in our brick stock.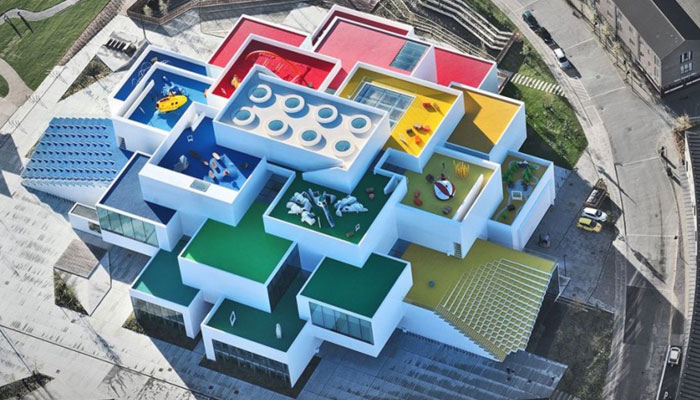 And presumably the brick stock is a repository of every kind of LEGO brick?
More or less, yes! It's an amazing place. You can find every existing element perfectly sorted… And so I started to build my own models there. One day, my manager noticed this and asked if I could imagine doing this as a designer. At first I thought it was just a joke, but I was very excited. My manager reached out to the design department and instead of doing my own creations in the evenings, I got the opportunity to work on small briefs. With this, I built a design portfolio. This led to my being able to switch my profession in Model Design.
When was that?
That was 2018; 2019…
Quite recent; brilliant. So what other roles have you held there?
I started in the LEGO Agency as a Technical Advisor and Producer and moved from there to Creative Play Lab, the LEGO Group's research and development lab for future products as a Senior Innovation Designer, bringing tech and design together… In July 2019, I got the opportunity to join the Adults product development team as a Model Designer. This was also the point when I fully switched my profession from Tech and IT to Design.
And on what kind of things did you work?
In my time at the LEGO Group, I worked on a range of products, from programming our very first LEGO DUPLO Stories Alexa Skill to concept models for new play themes and Creator Expert. I also got to work on the LEGO Technic Bugatti.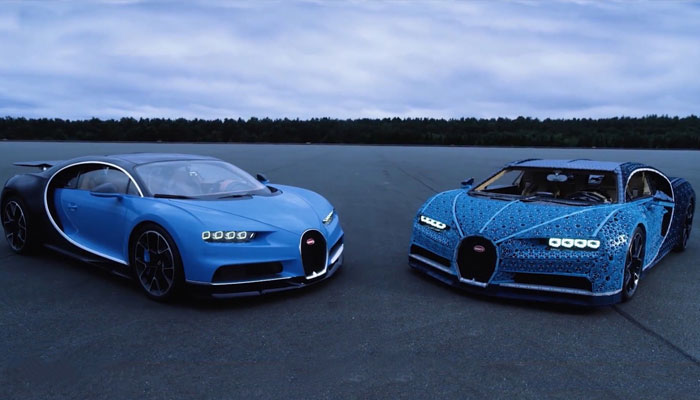 I was going to ask about that. That was a full-scale LEGO Technic Bugatti… That really drives! It's jaw-dropping! But, as a designer, your contributions also include work on the seasonal Gingerbread House, and all the things you just listed. In your wide experience, then, what skills do you need to be a LEGO designer?
Curiosity, enthusiasm, imagination, storytelling, endurance and for sure creativity. Everything else – like tools and process – can be learned over time.
Great answer. And in what way does working for the LEGO Group defy people's expectations, do you think?
Great question! I think a common expectation is that you just spend a whole day building with bricks and design everything the way you imagine it. And that is still partially true… And the best part of the job! But you also spend quite some time in meetings, working with stakeholders, discussing solutions for problems and ensuring you stay on time, process and budget.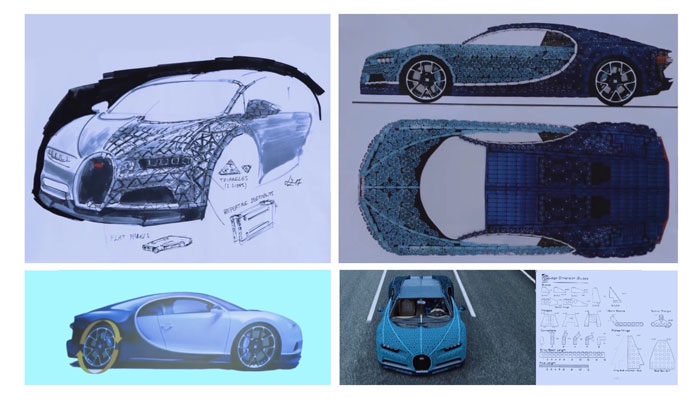 Yes; I guess some people would imagine it's just playing with LEGO… But there does have to be some process and progress! Alright, so… LEGO Group recently launched an adidas Superstar set. To me, this seems like an extremely intricate piece of design. Can you walk me through the process?
The adidas Superstar was a challenging project and for all people involved something of a "first time". The idea for a sneaker as a product originated in our marketing team. With the Adults team, we started to look into the most popular areas of interests for recruiting new adults, and with sports and fashion being among the biggest areas of interest, an iconic sneaker would be relevant to both.
A shoe, though?! It just doesn't seem obvious to me!
No! But also the Sneakerhead scene is something that's received a lot of interest over the past years, and there was a bigger collaboration with adidas already in the making… So it was clear thinking to choose the iconic adidas Superstar.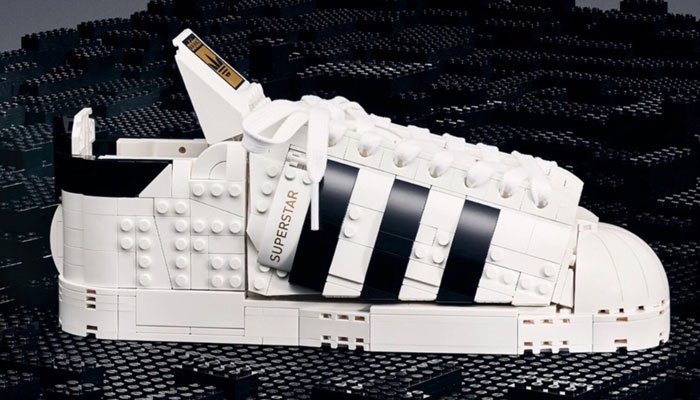 I like to think I know my way around a collection of LEGO bricks but I confess I wouldn't know where to start with this… What was the biggest challenge?
The biggest challenge to transform the sneaker into a LEGO product was definitely its organic shape – and the fact that wearable objects always look different depending on who's wearing it… So, what is the right shape, angle or expression of it?
There are a number of great details about this. You have new components – the five-by-five dome elements, for example. Then there's the packaging which looks like a real shoebox! And the model itself is extraordinary… So where did you start?
I decided to start with the sole as it's the most static and fixed part of a shoe. We tried a couple of different sizes and it turned out that the shapes of an adidas sneaker in size US 7.5; EU 40 2/3 was the best match for our LEGO pieces and plates. From there I built the first concepts to set the general scale and see what possibilities for functionalities and building techniques we have to include in the set.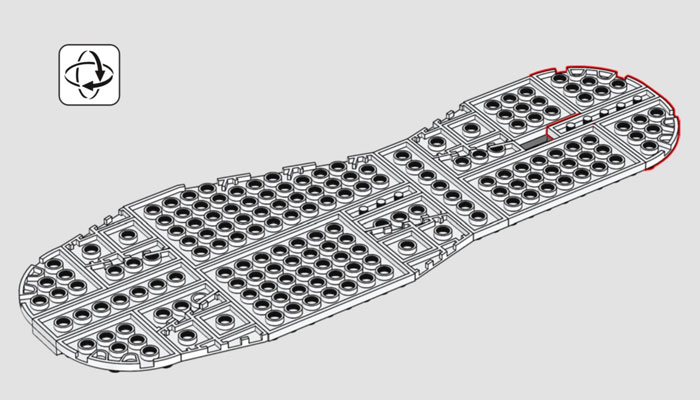 This is brilliant! I like to think that – since it's life-size – somebody can actually wear one of these. Then, if they tread on a LEGO brick, it wouldn't hurt… They'd just get a little bit taller! The thing that amazes me about this, though, is that there's still movement in the model…
Well, yes… Since a sneaker naturally has no real functions as such, we decided to at least design this model in a way that you can open and close it like a real shoe. So the left and right flap are moveable, and the tongue can be lifted.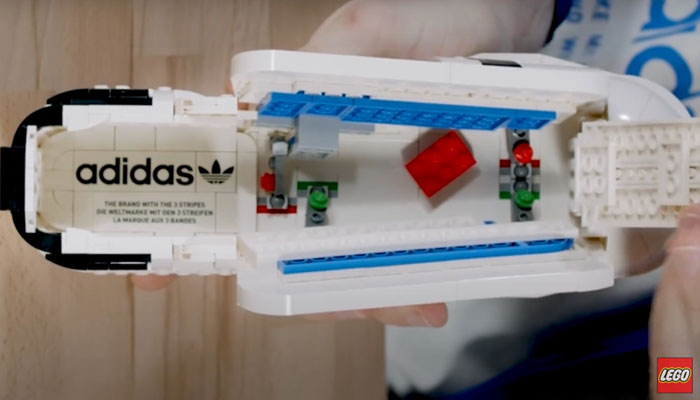 This is also part of the build flow when you get the set… With every numbered bag, you build one part of the shoe and click it together. That means consumers have a great build experience. But getting there took us at least five or six different iterations of the build.
I don't doubt it. And was this done in isolation? I mean, were you just sitting there with a real sneaker working it out? Or did adidas have input?
Luckily we were able to reach out to the adidas Superstar design team in the US… That helped us solve some of the key problems in shaping the organic curves with rectangular plastic pieces. A fun moment was when we were looking into existing flexible elements to recreate the shoelace and at one point they said "Why not just use the real ones?" We use fabrics anyway in our sets from time to time, and having a lace as a "new element" fabric was fun to imagine what our fans would create with it.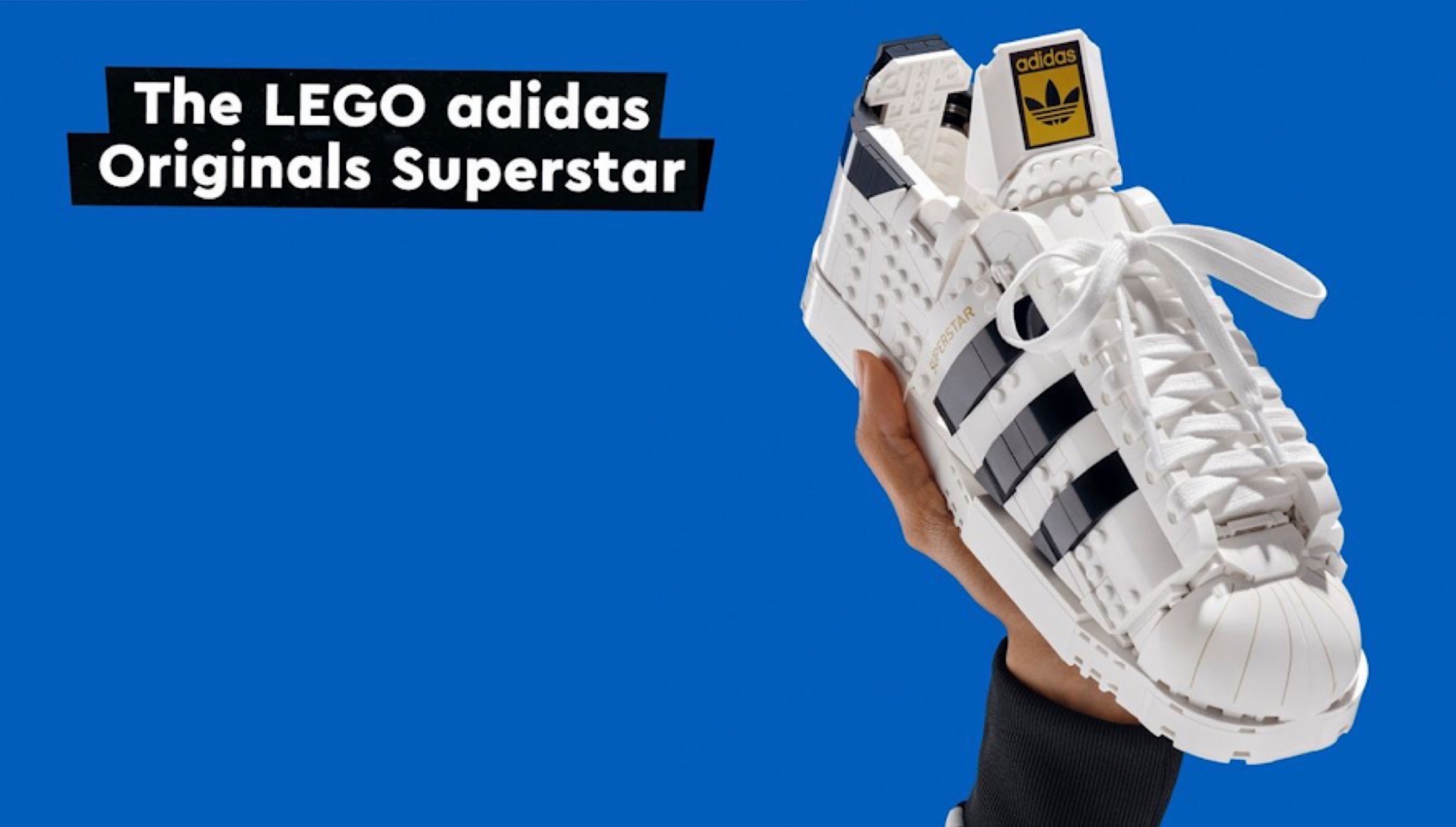 Love it! It's a long story as to why, but that's a great example of a technique I call "Drinking the Absinthe"… Doing something incredibly obvious to solve what seems to be an impossible problem…
And it did; it solved one of our last big problems! From there it took us four or five more iterations to smooth the build flow and find the right style for the exterior pattern. I built some fully clean outsides that showed no studs or other signs of LEGO, and some that were fully exposing the bricks. It's always a fine line for our Adult models to find a great mix of not only showing LEGO DNA but also fooling the eye and making it appear not to be LEGO bricks at first glance.
I've often wondered about that. A difficult balance?
It can be very difficult, yes. In the end we settled on a mix. That way, you can instantly recognise the iconic adidas Superstar from a distance… But when you come closer you realise, "Oh, its LEGO bricks!" showing you can literally create everything for everyone with LEGO… The only limit is your imagination!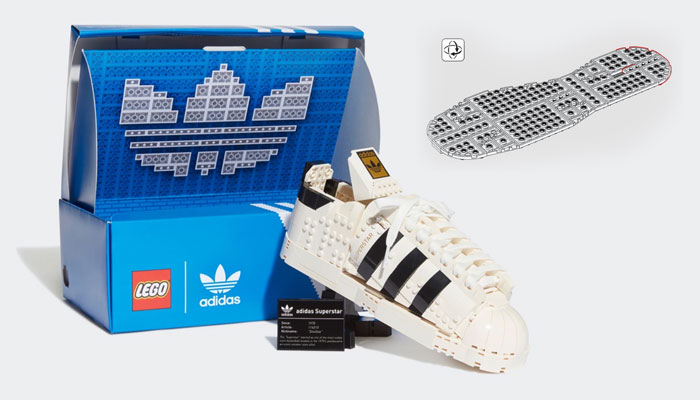 And on that point, what's next for you?
Definitely something cool! Unfortunately, I can't tell you anything about our future product plans… But there are great new things coming for sure!
One of these days, I'll catch a LEGO designer off guard and they'll spill the beans! Final question, then, Florian: what's the most interesting thing in your office – or on your desk?
The most interesting part of the office is – for sure – our huge element stock, accessible 24/7. The most important things on my desk are lots of mugs with coffee.
Brilliant! Thank you so much for your time; I know how busy you are not only at LEGO but also as a new dad. Thanks again.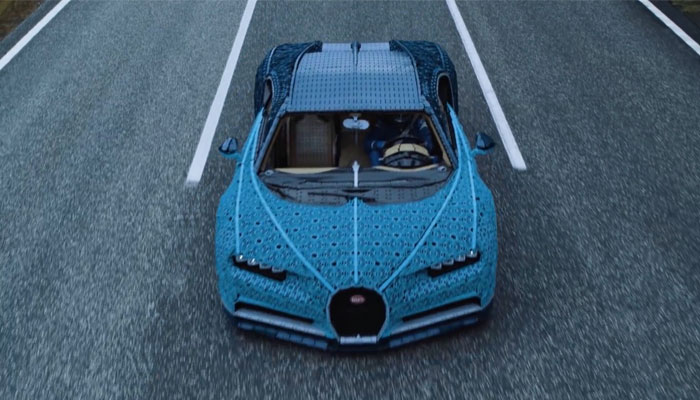 —
To stay in the loop with the latest news, interviews and features from the world of toy and game design, sign up to our weekly newsletter here