Francesco Lercari, CEO of Megableu US, on old passions, new products and the one-minute pitch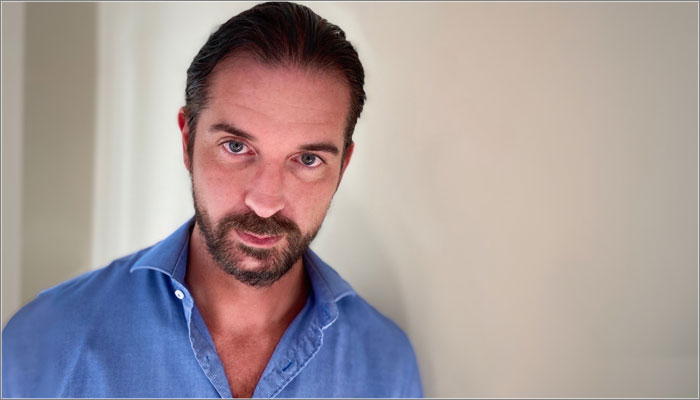 Megableu US's Francesco Lercari on creativity, pitching and why he values a great brief.
Francesco, before you were in the toy-and-game industry, you were with Ferrari, and a theme-park company. Tell me a little about that…
Indeed, it's an interesting change! At Ferrari, I was part of the newly created Brand Development team. We were a very dynamic group, managing licensing, F1 sponsorship, and retail development. Those were the years of Michael Schumacher and his five consecutive titles.
Something of a high point! For what were you responsible?
Before taking the lead of the Scuderia Ferrari Formula 1 sponsorship management, I was responsible for all the toy and videogame licensing business. I got to know licensees such as Mattel, LEGO, and Electronic Arts. I managed their product portfolio, product development, and P&L's.
That's quite a broad range! And was it interesting; is that stimulating work?
I thought so, yes! It was fascinating to deep dive into their brand-building exercises. And I fell in love with imagination and creativity – the DNA of the toy-and-game industry. From there, joining the world of LEGO, followed by Mattel, was almost natural!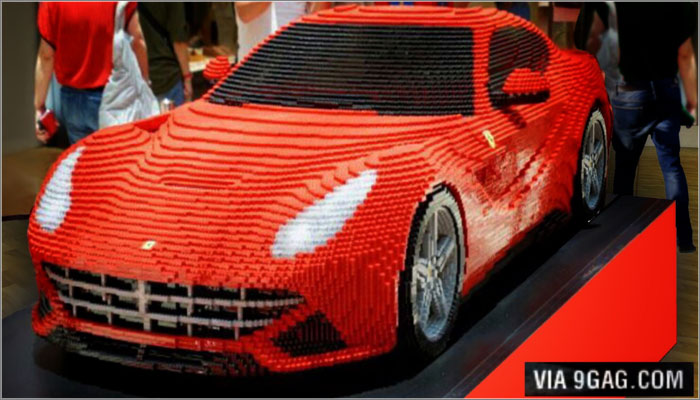 Oh, I bet! What a fantastic background. And what did you learn in those roles that comes in useful now?
Great question! I learned that brand building and brand management are pivotal tools to increase and maintain recognition and loyalty. Then, I'd say I learned about acquisition as a way to generate growth through a non-organic approach.
I don't think that's come up before. In what way does that factor in?
This is often an afterthought, I think. But it's a tremendous move to extend into adjacent businesses while creating new learnings and incremental sources of revenues. Lastly, I learned about the importance of partnerships. In this hyper-connected world, being able to create, nurture, and sustain partnerships are competitive advantages and, ultimately, drivers of success.
I've got so into this that I missed a question! I meant to ask if you had favourite toys or games growing up?
Sure! My favourites were Ravensburger puzzles, Hot Wheels by Mattel, and Risk by Hasbro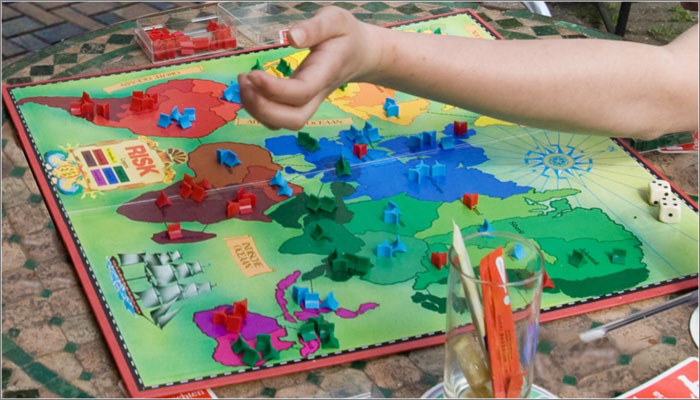 Good answers! What was it about them that appealed?
I spent endless hours playing Risk. I love the perfect balance between luck and skill. It's a game where you have to be patient, strategic, and adaptable. The dynamic of the game can change very quickly – it's a game with an attitude!
I must confess, I've yet to get around to it. My friend loves it – as soon as the pandemic's over, I'll give it a whirl. And puzzles? Why Ravensburger, specifically?
What I always enjoyed about Ravensburger puzzles was the problem solving and pattern finding journey of creation, along with their unmatched quality and beautiful designs. They always bring back lots of great memories. Creating memories and connections are what I enjoy most about the game category!
Regarding Hot Wheels, I am, as you can imagine, a car fanatic and a collector. There's no brand that has such depth, variety, attention to detail, and cross-generational appeal. Managing the global marketing of it some years ago was a dream that came true!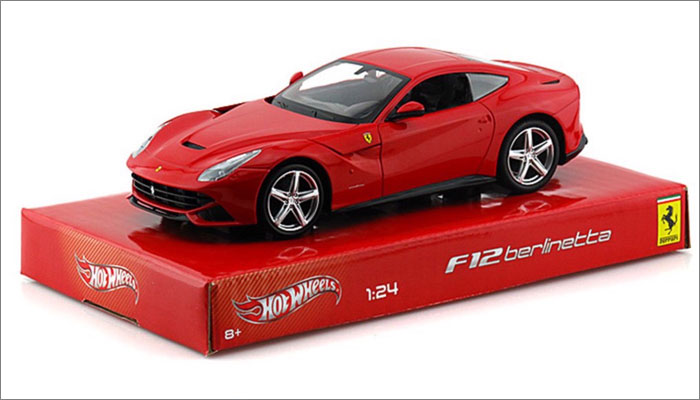 Yes! You do seem to have had a dream career… You're now Chief Executive Officer at Megableu US. What is it you do on a day-to-day basis?
It's a very dynamic job and I enjoy the entrepreneurial aspect of it. I spend most of my time over the phone or in meetings. Travelling is a big part of it too. Together with the team, I manage the portfolio of items, define and implement the go-to market strategy… I talk to third parties, agencies and partners, and set financial goals and budgets. Also, I oversee product development and partner with the truly unique community of inventors.
Again, a broad range… And given your role extends to new-product initiatives, what is it you look for in an idea?
I use a few filters: who's it for, does it fit with the portfolio, is it original and differentiated? Is it innovative? Can it be extended into different segments… Then, one of the most practical: can it be pitched in a minute?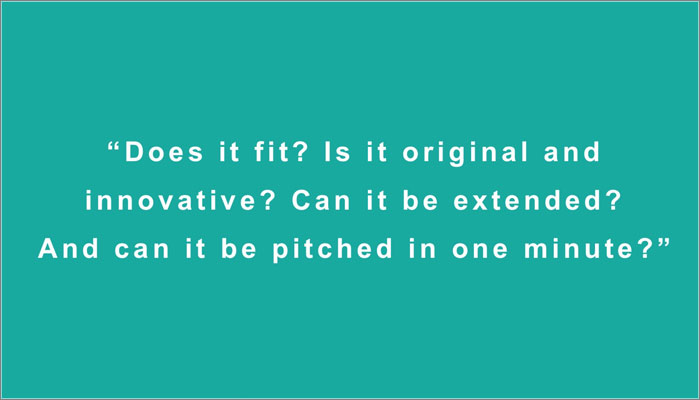 Oh! That's a great filter! What are you looking for there?
Well, this to me says a lot about the potential appeal for retailers and customers. A simple, engaging story and a single-minded message are key to an effective communication. And one thing I'd like to mention is that I highly value the importance of a brief.
The company brief? The brief you set?
Yes. It's much easier for everyone involved in the invention process if product- sourcing executives share a clear vision in advance. Product is king and creativity has no boundaries… So a good brief can help streamline effort and resources into something actionable.
Terrific! Well, let's say I've read a brief. I've focused my efforts and I show you my idea. You like it… But you don't love it. What's the development process?
There's always a lot of conversation about new ideas. That's followed by testing with kids and parents. If there something requires a change, design work with inventors is important to fine tune. It's always good to add a few more sets of eyes to the project.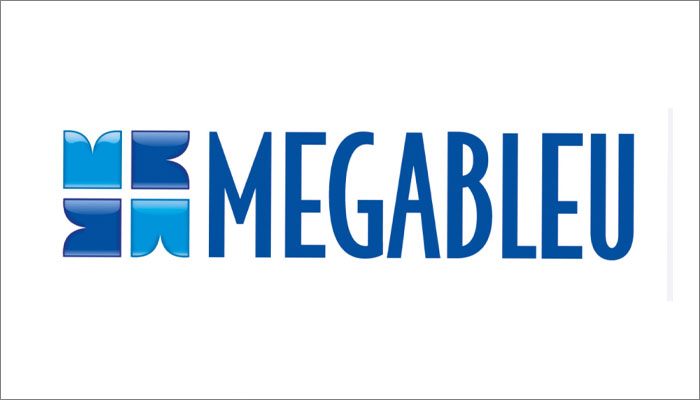 If you had to give inventors three pieces of advice, what would they be?
First, I'll say it's inspiring to work with inventors. I admire the resilience, passion and talent. I'm fortunate to have many friends in the community, with whom I often exchange thoughts and ideas. What I find useful for me, as well as my partners, is to spend time doing store checking – and not only the toys section.
Look beyond toys and games? At what sort of thing?
There are several trend stores that deserve a visit – lots of novelty items, gadgets and books can inspire ideas. Once we can do it freely, I encourage regularly spending time checking stores. It should become a routine.
Brilliant! I think that's something that works for a lot of people… I really think it pays off once it's a habit. What's second?
Second, as I mentioned before, I'd make sure your game or toy can be easily explained and understood in about a minute. The next step is to picture yourself pitching buyers, late in the afternoon after they spent their day travelling through booths in a loud and crowded toy fair. In order to grab their attention, you really need to convey the message clearly. Also, continue to be proactive and reach out to companies asking to share a framework for what type of toys or games they're looking for.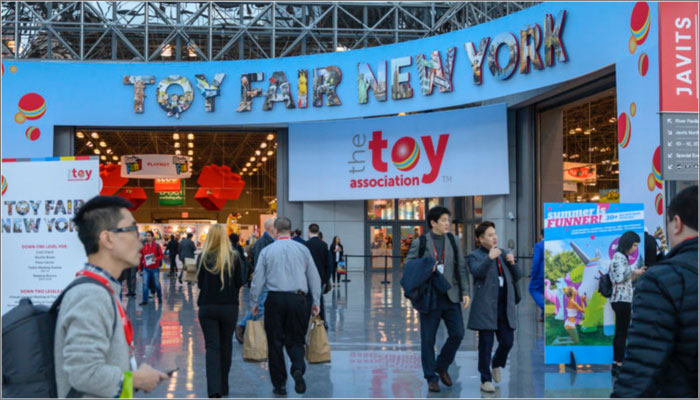 Great advice. I'm curious what you'll say to this, then… If you could wave a magic wand and change one thing in this industry, what would it be?
I think the Toy Association here in the US is doing an excellent job protecting and promoting the benefits of play, the industry, and its professionals. One thing we should think about, moving forward, is that a retail market driven overwhelmingly by online sales isn't doing much for local employment and economies.
Francesco, this has been really insightful, Thank you for making time; I know how busy you are. I do always seem to sign off with the same final question, so here we go… What's the most interesting thing in your office?
Ha! I have a few… A ¼ Amalgam replica of the Ferrari F2000 steering wheel, a Kenner Star Wars collector case… There's also a Ducati bike made of Meccano; a project I spearheaded while at Spin Master – and a Rubik's cube that I'm trying to solve without watching tutorials on Youtube!
Oh, good God! That takes some determination! Come back and let us know how you get on, won't you? It's been a pleasure.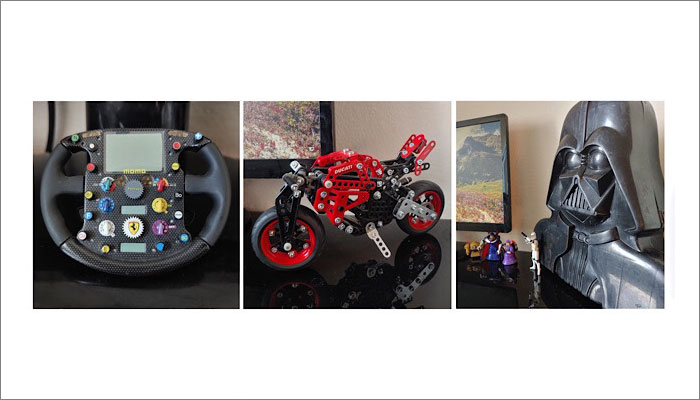 —-
To stay in the loop with the latest news, interviews and features from the world of toy and game design, sign up to our weekly newsletter here