Franchise brands and games drive revenue growth for Hasbro in Q2 2017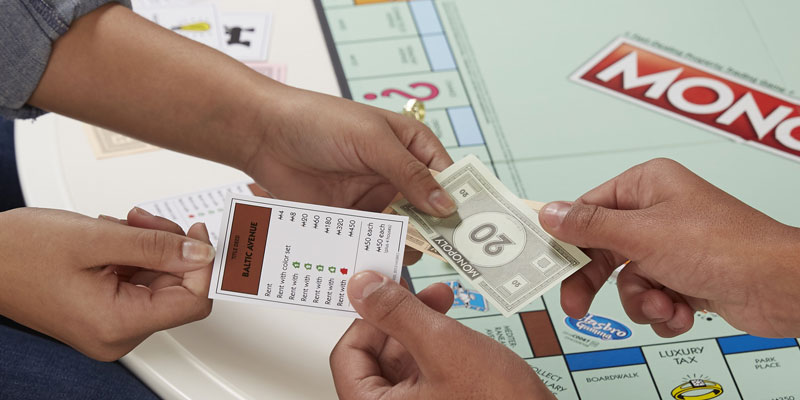 Hasbro's net revenues for Q2 2017 increased 11 per cent to $972.5m versus $878.9m in 2016.
"The Hasbro team executed another very strong quarter across the Brand Blueprint," said Brian Goldner, Hasbro's chairman and chief executive officer.
"Story-led brands and innovative brand initiatives drove double-digit revenue growth and an increase in operating profit margin. Franchise Brand, Hasbro Gaming and Partner Brand revenues grew year-over-year, and revenue increased across all geographic regions. We entered the important second half of the year with strong consumer momentum, a robust and diverse entertainment slate and compelling new brand initiatives."
Hasbro's total gaming category, including all gaming revenue, totalled $273.3m for the Q2 2017, up 20 per cent on Q2 2016, while Hasbro Gaming revenues grew six per cent to $133.9m.
Franchise Brand revenues increased 21 per cent to $545.7m, driven by revenue growth in Transformers, Magic: The Gathering, Nerf and Monopoly, while Partner Brand revenues increased one per cent to $230m, with Beyblade, Trolls, Marvel and Disney Princess all posting revenue growth in Q2 2017.
Emerging Brands revenue declined 14 per cent to $62.9m, driven by declines in PlaySkool, Super Soaker and Easy-Bake Oven products, while Baby Alive revenues were also slightly down.
Territory-wise, Q2 2017 U.S. and Canada segment net revenues increased 16 per cent to $494.4m compared to $425.9m in 2016, while international segment net revenues increased six per cent to $426.6m compared to $401.1m in 2016.
On a regional basis, Europe revenues increased four per cent, Latin America increased three per cent and Asia Pacific increased 18 per cent.
Entertainment and Licensing segment net revenues decreased one per cent to $51.5m compared to $51.9m in 2016. Growth in digital gaming, led by Backflip Studios, was offset by declines in entertainment revenues.
Deborah Thomas, Hasbro's chief financial officer, added: "Our balance sheet and cash flows remain strong. While we are seeing some softness in economic conditions in Brazil and the UK, our brands continue to resonate with consumers. We are well positioned with innovative new product driven by strong entertainment as we enter the second half of the year."