Frederica Scott Vollrath on bringing Hollywood handshakes and soggy bottoms to the tabletop with The Great British Baking Show Game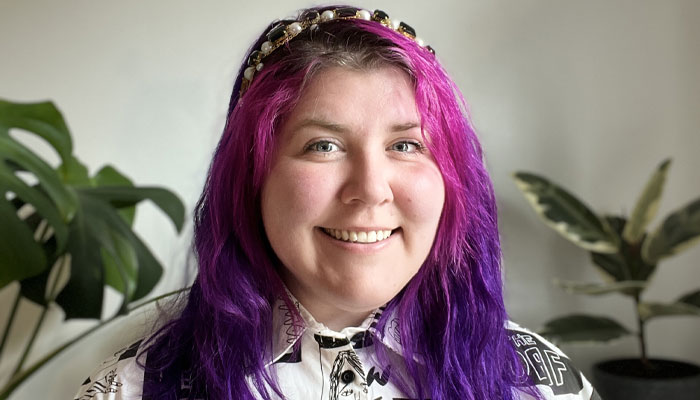 Freddie! To my shame, this is the first interview we've done with you for Mojo Nation! With that in mind, let's start at the beginning. How did you come to be working in the games industry?
Shame indeed! I joined the world of board game design in 2012, after rediscovering a game that I had designed with friends at uni – Falmouth University to be exact. This rediscovery took me all the way to the 2013 ChiTag conference in Chicago – now called POP – where I licensed the game to Martinex. It hit the shelves as Jungoeira in 2014, and from that point on I was hooked!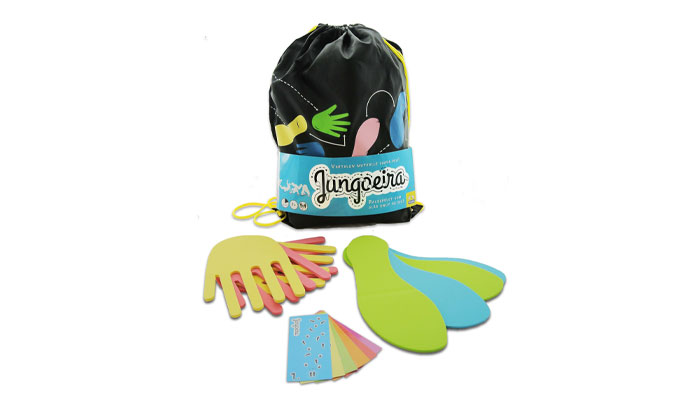 In 2014, I joined Oxford Games Ltd, founded by my mum Leslie Scott, a board game designer herself. I took over the general day-to-day running of the company, which included republishing some of the classic games designed by Scott & Finch and published by OGL – for example; Flummoxed, Bookworm, and the perennially popular Ex Libris.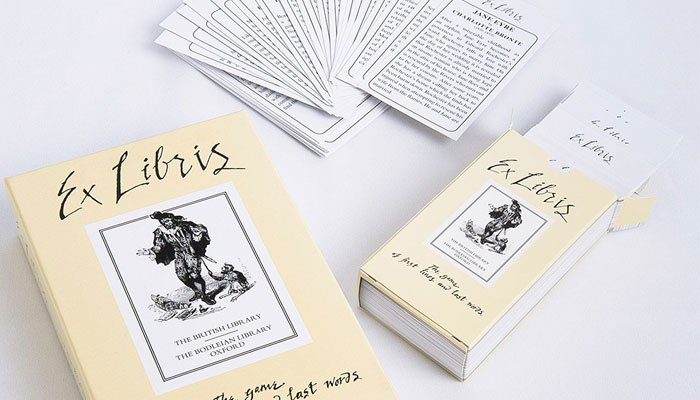 After a couple of years at OGL, I started designing games specifically to license outside of the company. And this is when I designed Slappy Camper, The Mermaid's Jewels and Crystallized. In 2021 I moved to Denmark where I set up my own company – FSV Design ApS – to focus on this area of the board game design world.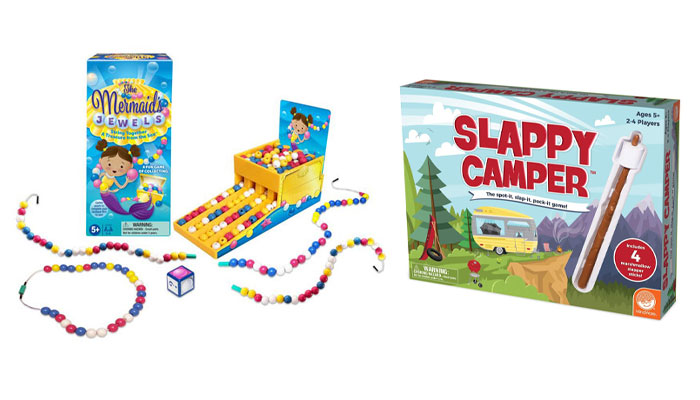 You mentioned working with your mum, Leslie Scott – inventor of the classic game Jenga. Some people run in the opposite direction when it comes to industries their parents work in… Do you think there's anything your mum did to help cast the board game space in an attractive light?
I know this is going to sound weird… As a kid I knew mum was a games designer and that Jenga was a big deal, but it never really occurred to me that board game design was a job or something I could do.
Although my brother and I made up games and stuff to play together – as all kids do – I honestly don't think I set about designing a game until I was told to do so as part of a uni project. And it was only a couple of years after that project, when I found the prototype in my cupboard, showed it to mum and got it licensed, that it really clicked that this was something that she did professionally – and that it might be something I could do, too!
Mind you, it was initially quite intimidating to realise that I had fallen in love with an industry where my mum was known as having created one of the most successful games in the world and that I would undoubtedly be compared to her. For this reason, I don't think I would have had the guts to be a board game designer if I didn't enjoy it so much!
Yes, I can only imagine! Now, you mentioned earlier that you invent and license products with your company FSV Design ApS. How would you sum up your approach to design?
I prefer to design games where the theme or the gameplay appeals to me personally. This tends to mean I create more children's games – it must be all the bright colours! That said, I also love designing light strategy family games and even single-player, puzzle games – though these seem to involve a lot of colours too… And I have a particular soft spot for quick reaction games. If I have a single overarching design principal, it is to always keep it simple or 'easy to learn but hard to master.'
'Easy to learn, hard to master' – like it! And what helps you have ideas?
I think museums are my favourite places to go for inspiration; children's museums in particular. I have a massive amount of admiration ­– and not a little jealousy – for museum curators who create interactive exhibits. They are often wonderfully inventive and can spark my imagination.
Also, I find watching 'let's play' and rule explanation videos on YouTube a super useful way of discovering interesting mechanics quickly and, of course, there's the classic: playing lots of games with friends!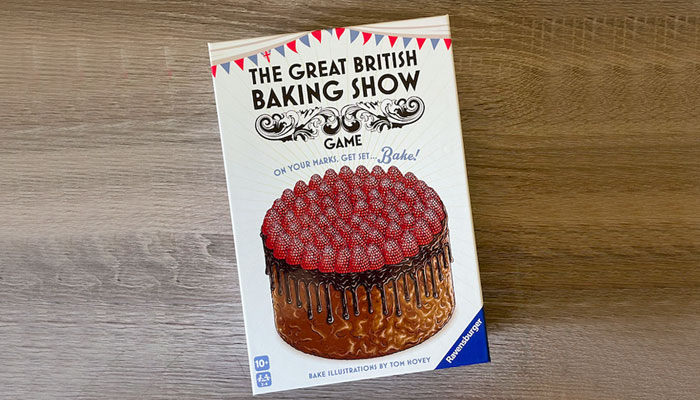 Let's talk about your latest game, a tabletop adaptation of The Great British Bake Off – or The Great British Baking Show to give it its US title. How did this come about?
I grew up a great fan of Ravensburger games having played them with my German cousins. I dreamt of having a game placed with them, so had been pitching to them for several years without success – or so I thought! Clearly though, I had succeeded in getting on to their radar, as I was lucky enough to be approached to see I could come up with a game based on The Great British Baking Show.
They were working to a rather tight schedule, so I was given just one week to come up with a concept. I love working to tight deadlines – and this was Ravensburger – so naturally, I jumped at the chance!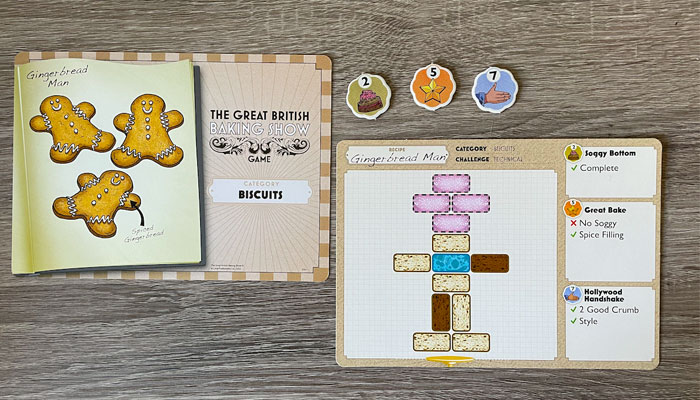 One week! I'm even more impressed! It's an interesting brand to bring to the board game space. What did the first steps look like in putting the game together?
I am not sure if it was all the cream teas that I have eaten in my time or the fact that I am a massive fan of the show, but the basic mechanic for the game came to me rather quickly.
I loved Racing Demons as a kid – and as a drunken adult too – so while I was brain storming game ideas that might fit the theme of baking, the mechanic of frantically flipping through a deck of ingredients kept popping up in my designs.
It was an interesting tightrope to walk though, as I felt the game needed to not only give you that sense of urgency of trying to finish your bake before the other players, but also how to score each bake so that precision and planning were also rewarded. It was also very important to me that the famous Soggy Bottoms played a critical role in the game.
Of course! There'd be riots if this game came out without a Soggy Bottom reference!
Exactly! After a couple of days of frantic prototyping and forcing everyone at my co-work space to playtest the game – don't worry I paid them back in pizza, as is the law – I felt that I had something almost oven-ready to pitch to Ravensburger.
I find it so cool that even after Shannon Lyon and her amazing team at Ravensburger had fine-tuned and perfected the initial idea – and taken it through several iterations – the game has stayed so true to my original concept.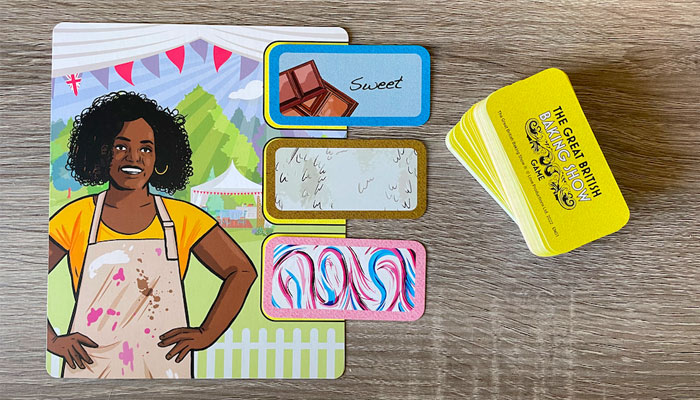 It's encouraging that companies like Ravensburger are recognising these kinds of interesting licensed opportunities. Do you feel there's more 'left-field' brands out there ripe for the tabletop treatment?
There are a great many games out there with bizarre themes that work surprisingly well, so why not?! It's such an interesting design challenge, working to a very tight brief while trying to capture the essence of a TV show, film or brand.
I know this might be a little too left-field but I would love to work on a game for Post-It, I don't know why but I think there is something there!
As in the sticky notes!? That is an interesting one. Let's put it out there and let the universe do its magic! Last question, but perhaps the most important one – are you a good baker? What would you rustle up to get a Hollywood Handshake?
Hahaha, no! The best I can do is add chocolate chips to a boxed brownie mix. Though I am worryingly good at decorating birthday cakes in inappropriate ways.
My nan's 80th is coming up, I'll drop you a line! Freddie, this has been fun. Congrats again on The Great British Baking Show Game. Let's tie-in again soon!
–
To stay in the loop with the latest news, interviews and features from the world of toy and game design, sign up to our weekly newsletter here