Free League Publishing readies slate of Blade Runner tabletop RPGs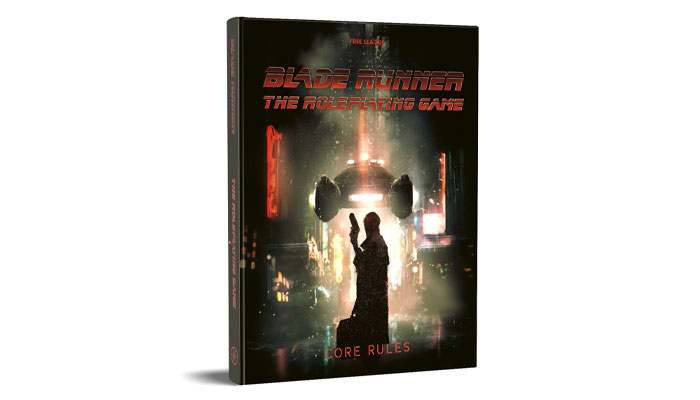 Free League Publishing and Alcon Entertainment are teaming up on a line of Blade Runner tabletop role-playing games.
The official Blade Runner RPG will propel players into the neon noir streets of Los Angeles as Blade Runners with different specialties, personalities and memories.
Set in the year 2037, the Core Rulebook begins the adventure shortly after the Wallace Corporation debuts the new Nexus-9 Replicants on Earth, giving players the choice to play as either human or Replicant Blade Runners.
The games will launch in 2022 and Tomas Härenstam, Free League co-founder and lead game designer of the firm's Alien RPG, will fill the same role for Blade Runner. Setting writing will be handled by Joe LeFavi while original artwork will come from Martin Grip.
"It is important for us to fully capture the Blade Runner experience and themes from all perspectives – even the city," said Härenstam.
"One of the most fascinating characterisations in Blade Runner is Los Angeles itself, and we want LA to act and react differently based upon your character, specialties, and agenda. Yet regardless of what you are, you're always a Blade Runner first and foremost – the ultimate outsider who must walk alone in a complex city and system where everyone could be a threat and no choice is without its compromises or consequences."
Joe LeFavi of Genuine Entertainment, who brokered the deal on behalf of Free League, will serve as the lead setting writer, brand manager, and a producer on the game series.
"It's easy to get mesmerised by the noodle-slurping, blaster-shooting neon spectacle of it all, but Blade Runner is a retrofitted world with many layers, and at its core, it's always been such an evocative yet relatable human drama to me," said LeFavi.
"In classic noir fashion, it's never afraid to challenge everyday people to make extraordinary choices and sacrifices, and really delve into that dark and delicious moral gray. That's why Blade Runner continues to make such a distinct impact on pop culture – not just for its iconic vision of the future, but for its themes and the pursuit and perseverance of humanity at the heart of science fiction at its best."
—
To stay in the loop with the latest news, interviews and features from the world of toy and game design, sign up to our weekly newsletter here