FReNeTiC enjoys successful Board Game Club debut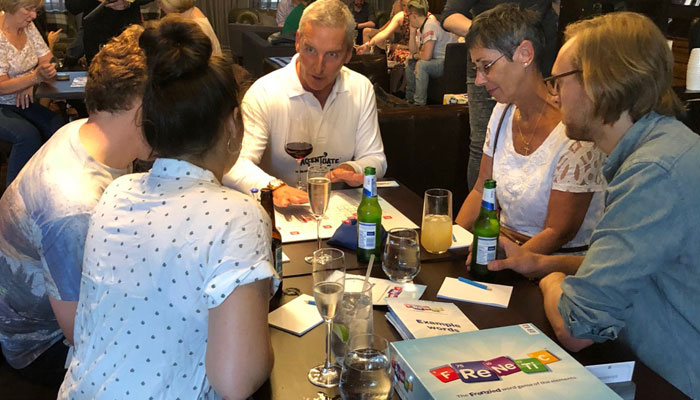 Accentuate designers Graeme and Fiona Fraser-Bell were special guests at a bustling Board Game Club on Wednesday evening to celebrate the arrival of their new game, FReNeTiC.
"It's important to put new games on the menu," said Board Game Club co-founder, Peter Jenkinson. "We always want to have a mix: games you love, stuff you've forgotten and things you never knew existed."
Graeme Fraser-Bell added: "You can make over 10,000 words using the letters from the periodic table and in FReNeTiC, you race to create words using the element symbols in play. The first to reach 1000 points wins. We were so encouraged to see players coming back to the table to play again and try and improve on their score."
Among the additions last night were Coiledspring's Okiya; High Society from Osprey Games and new cult favourite, The Mind.
The next Board Game Club takes place on Wednesday July 18th at Century Club, Soho. Visit www.boardgameclub.net for further details.