From Baby Shark to South Park: Paramount's Alexandra Salisbury on her design-led approach to crafting toy and game partnerships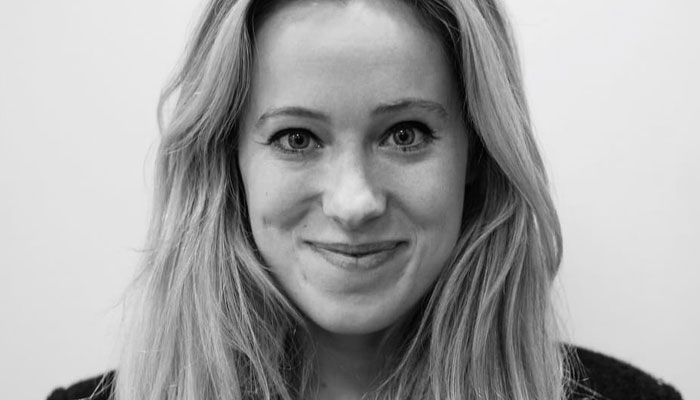 Alexandra Salisbury – Senior Category Manager for Toys & Games EMEA & ANZ at Paramount ­– on recent launches, inventor opportunities, and the power of a cuppa.
Hi Alex, it's great to connect. To kick things off, how did you find yourself working in the toy space?
I graduated in 2012 with no real expertise other than how to analyse French poetry and write a very average essay about it – safe to say, I was a bit lost! I took the first –and only – job that was offered to me at the time so I could get myself down to London and I spent one very long, frustrating year in a customer service role. I hated it.
In a passing conversation, I learnt of a guy who was described to me as very entrepreneurial, who owned a toy company and who lived nearby. This piqued my interest – I don't know why really, it just did. I did a bit of online investigation, sent a few emails, I even sent my CV in the post – either way, I'd had no response.
It wasn't until I bumped into the very person I was trying to track down in my local supermarket and awkwardly delivered my big spiel in aisle 31 that I landed my first role in the industry. That was David Strang, MD of Wicked Vision. David introduced me to the frankly awesome world of toys and from there I merrily made my way into licensing.
Amazing! I imagine there's a blue plaque in aisle 31 marking the moment! From French poetry to Wicked Vision, and now you're Senior Category Manager for Toys & Games EMEA & ANZ at Paramount. What does that entail? Is there a 'typical day'?
My role covers a lot of brands in a lot of markets and that offers a huge amount of variety day to day. I spend a good portion of time with the local Paramount teams – understanding what their needs and challenges are and working with our master toy partners to overcome them.
I report directly into the Global Toy Team based in the US, so I tend to speak to Europe in the morning and the US in the afternoon – it's a lot of calls but it's a great learning and such a privileged position to have my ear to the ground in both the domestic and international toy markets.
Talk us through some of the big brands you're working with at Paramount? What are some of the ones that have the most toy and game activity?
So many great brands! And I'm not just saying that because I'm biased, because of course I am! The beauty of the portfolio is that it's so varied…
Baby Shark is really taking pace and that gives us a great opportunity to work on baby and infant and then, at the other end of the spectrum, there's our very adult brands like South Park.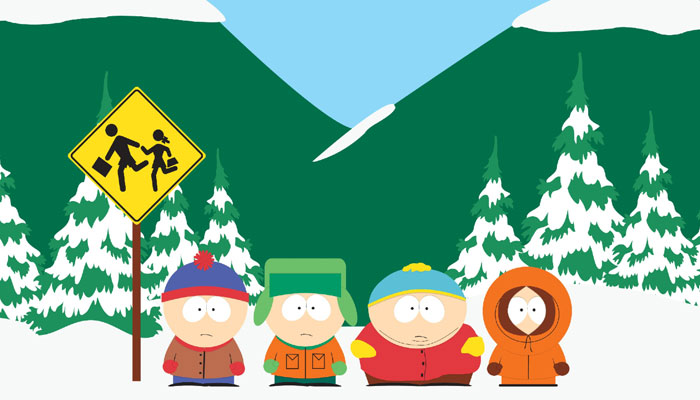 Probably my favourite right now is the Teenage Mutant Ninja Turtles, given we're able to work across a soon-to-be reignited kid's business and an adult fan following. The same can be said for Star Trek.
And of course – PAW Patrol! The upcoming film and 10-year anniversary are really giving me a great opportunity to push for innovation in the products we're licensing.
The milestone anniversary for such a mammoth brand has given us renewed focus to assess the level of coverage we have in certain categories. It goes without saying that lots has changed in 10 years and so doing that exercise has opened the door to new partners.
You're not wrong on the variety! It's a great line-up. I know lots of these brands had exciting launches at London Toy Fair earlier this year, so talk us some of the stand outs.
London Toy Fair was an absolute blast. I was delighted by the wooden ranges we have from both Melissa & Doug and 8th Wonder.
Melissa & Doug's Blue's Clues & You range was a thoughtful translation of the show and 8th were showing what is probably my favourite item so far this year, Marshall's Deluxe Fire Station!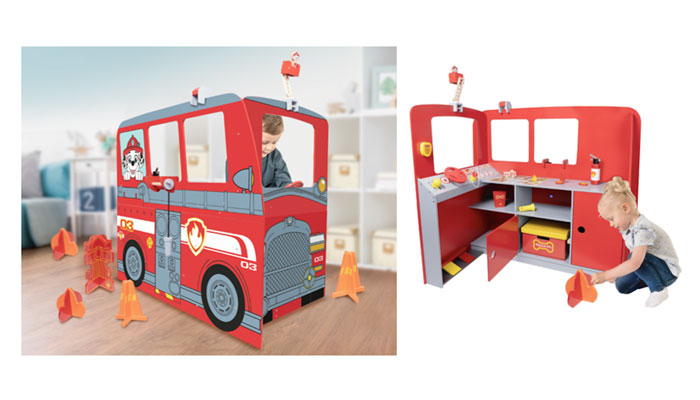 It was also great to see just how expansive the Baby Shark range is now from ToyTopic/WowWee and all the new play patterns coming through which we've been able to unlock through the new series.
We also had the amazing Playmates Star Trek Universe line displayed in all its glory and there was a lot of buzz and interest around the launch, so I'm looking forward to building our Star Trek consumer products programme.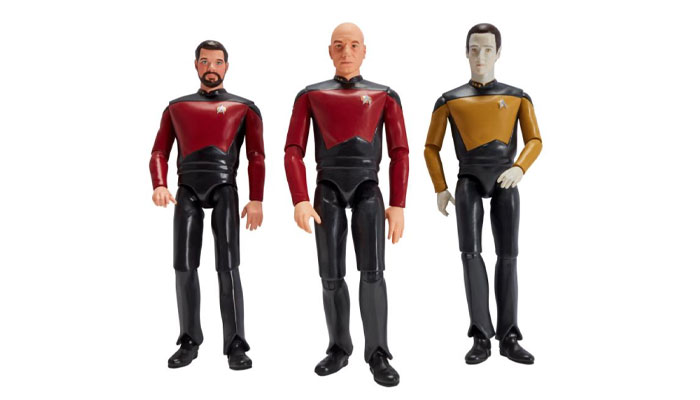 Are there any brands within the roster that don't do much in toys that you'd like to ramp up activity for? Let's mention it now so the floodgates open!
I'm glad you asked! I'd love to do a SpongeBob mindfulness inspired range – SpongeBob is so what the world needs right now!
There's also a lot of fun things we can do with our adult brands like South Park and the Paramount Pictures library. Selfishly, I grew up on Rugrats and our Nick 90s brands, so I'd love to do some more novelty, retro collectibles for adult and big kids who will be seeing the new show for the first time.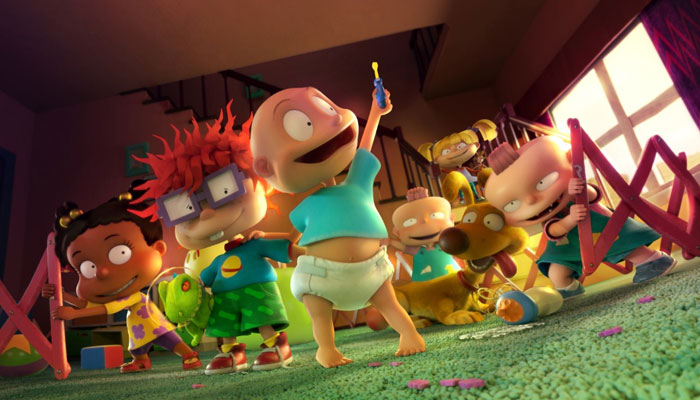 There's plenty of inventors creating concepts for your toy partners based on your brands. For any reading, what are some current opportunities within your portfolio? What brands should they be looking to innovate around?
I'm open to ideas, but Star Trek Prodigy and Teenage Mutant Ninja Turtles have given us a great opportunity to do more in boys action.
I also need more signature games – there are so many wacky concept games out there right now that I want a piece of the action for these brands, and for SpongeBob, where the gameplay is super silly.
I'd love to look at what more we could do with the Nick Jr and Nickelodeon branding itself and how this translates to product potentially… Is there something in the sensory/fidget space, for example?
And then for Star Trek, I want flying ships – RCs, magnets, invisible wires – all that fun stuff.
I hope people are writing these down! It sounds like great design and innovation is important to you. Does it influence where you look for toy partnerships?
Yes, yes and yes; absolutely. We're all looking for great ideas that feel true to the brand.
I love it when potential partners come to me with ideas on how to take a brand in a slightly different direction than what's out there in the market – or has been done prior – as it sparks a good conversation and is often fuelled by changing consumer behaviour. I once had someone tell me they'd dreamt of a concept; that was cool!
I know it makes commercial sense to wave brands through an assortment but it's the ideas that bring something new to the mix that I get excited about. To add to that, working across third party as well an owned IP means that sometimes we must navigate certain secondary toy restrictions. It's great, and really does make my life easier, when a partner listens to those and adapts their ideas accordingly.
Of course, I had to look up the original quote to explain why I think this pushes us creatively, so here you go: "The enemy of art is the absence of limitations." Orson Welles.
You mentioned earlier about collaborations with the likes of Melissa & Doug and WowWee. What do you think is the key to a successful licensor/licensee partnership?
Collaboration, commitment to the brand, information sharing and open, honest feedback from both sides that starts at day dot.
Alex, this has been great. I have one last question: what fuels your creativity?
Conversation! Curating a toy range takes a village and I really value the input of my creative team, as well as colleagues who are parents themselves in just bouncing around ideas. I think really great things tend to come from this.
There's also a lot of very knowledgeable folk in this industry who are, thankfully for us, open, kind, and approachable. I find they have a lot of interesting insights to share. It's amazing what can come from a conversation or as, my old colleague/current mentor Ash Holman and I always say: 'Never underestimate the power of a cup of tea.'
That might be the wisest line we've ever published. Alex, a huge thanks again.

–
To stay in the loop with the latest news, interviews and features from the world of toy and game design, sign up to our weekly newsletter here