How we fuel creativity at Seven Towns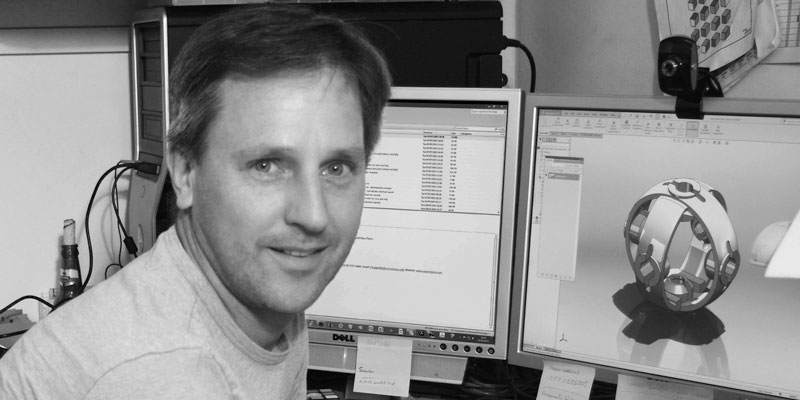 Seven Towns is celebrating its 50th year specialising in toy and game inventing and while today's landscape is very different, the objective is still the same: constantly seeking new ideas.
As full time professional inventors, our sole source of income is from royalties on sales of the products we create. We very much live and die by our creativity so driving that creative process is key.
I often try to explain the difference between design and invention as the difference between a process of thought given a brief vs. a wholly original thought. It's that original thought or idea which is the invention we can license to toy companies.
Generating creativity or 'inventing' is the most important part of what we do. The difficult part is that, unlike designing, it's not something you can define how to do or what results you expect. Over the years we have employed many different processes to try and achieve this.
Making time is probably the most important. It's easy to get tied up with the day to day stuff and allowing projects to dominate your workflow with development. We're lucky to have a team of staff who can deal with the day to day and leave the creative team free to indulge themselves in whatever methods work for them when coming up with new ideas.
We try to punctuate the year between key sales trips with a good chunk of pure creative time. Every year is different but we try to do this at least three times a year. During these times we work as a team and individually as each person has independent ideas they seek to develop. We get together at the end of the process for a big presentation and brainstorming session where we discuss all of the ideas.
Another luxury we have as an established company is to ensure the entire creative team stays up to date with what's happening in the industry. The whole team goes to the UK, New York and Nuremberg toy fairs where they visit every single toy company stand and review every product. This is exhausting, but a vital source of inspiration and insight.
Being in such close contact with the toy companies is also valuable. We have regular meetings and contact with all the major toy companies and so we know what they're looking for and can react or steer our creative team towards their needs.
We also often get direct requests or wish list opportunities. For these, and sometimes for ourselves, we have open table brainstorm sessions. These can be very productive and quick when trying to target a more specific area of need.
Last but not least is to research. We research on many levels. You need to research the current market as well as what's been launched in the past to check your idea hasn't been done before.
You also need to research the market to see where your idea fits and what the competitive space is like. This can really help to develop your idea into a viable product and help in your pitch when highlighting your unique selling points.
Another area of research is to stay in touch and identify current and future trends. The toy industry is very trend driven but as an inventor you need to be ahead of the crowd. The internet and social media sites are full of what everyone is talking about and so identifying trends inside and outside the toy industry is key.
Steve Perrin is Senior VP – Design and Production at Seven Towns
Save
Save