Fundamentally Children's Dr Amanda Gummer on why kids are great to design for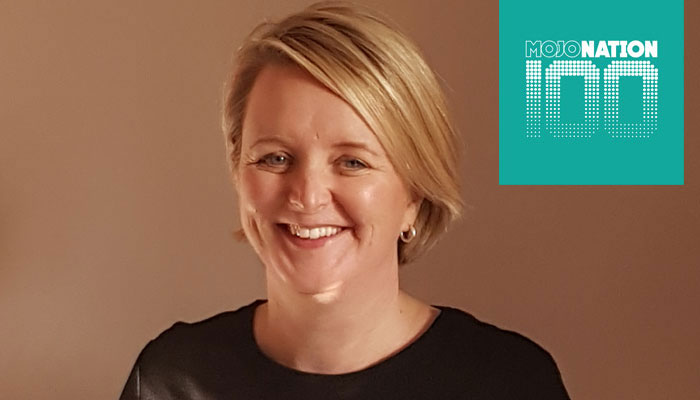 As nominations are open for the 2019 edition of the Mojo Nation 100 – a listing of 100 figures in toy and game design that have had a great year – we're speaking with some of those who made it into the book earlier this year.
Dr Amanda Gummer made it into the 2018 Mojo Nation 100 due to her great work with designers via Fundamentally Children, a company dedicated to helping children develop skills through play.
Providing independent expert advice on a range of topics including play, toys, apps, children's tech, e-safety, child development, special needs and other parenting issues, Fundamentally Children has proved to be a vital resource for designers looking to ensure their toys and games are of real value to a child's play diet; especially when it comes to helping inventors new to the industry properly understand the children they are designing for.
We caught up with Gummer to discuss her start in the industry, as well as why the quality of design in the toy space is getting better and better.
How did you get your start in the world of toys and games?
I grew up in the industry – my dad is John Nicholas who had various roles was with Palitoy and Mattel, before setting up on his own as a sales agent. I've been toy testing since dad used to come home and give my brother Stu and me a sample of Astro Wars or Pac-Man and ask us to figure out how to play it. I earned my stripes as a demonstrator at toy fairs and as a Sylvanian bunny during my student days, so I feel really at home within the industry.
It was through dad that I got my first project: Flair were looking at importing a Japanese games console but wanted to know if it would work in a UK market. Having just returned from running a play-based educational services project in Hong Kong and designing my own educational toys (I still have all the designs, just never got round to doing anything with them), I was keen to find work. When dad told me that Flair wanted this research doing I thought it would be great opportunity to use my academic psychology in a more applied way so I pitched for the work. Flair seemed to think it I didn't do too shabby a job and offered me more projects, recommended me to other companies and the rest, I guess, is history.
I will always be grateful to dad, Lindsay Hardy and Peter Brown for giving me my first break.
How do you stay creative?
I have had to make a real effort to schedule time out of the office. I'm not artistic or what you'd call typically creative, but I like to think I have a creative approach to business.  I have come to realise that a change of scene, and plenty of headspace allows the ideas to come. I'm lucky in that I rarely struggle with ideas now I just need to master finding the time, resources and finances to implement them all!
What makes this industry a great one for designers to work in?
Children develop so quickly- especially in the younger years – that you have a constantly changing audience. There are constantly new opportunities to reinvent and update classics and with the exponential growth in tech, there is almost no limit to what can be designed. Children are great to design for too – as well as being brutally honest, the satisfaction of seeing a child really engage with a toy that you've designed is hard to beat.
From a design point of view, is the world of toys and games in a good place creatively at present?
It's getting better. One of the reasons that we're attracting so many licensing clients at Fundamentally Children is that they are recognising that you can't label slap any more – parents don't want six identical play sets just with different branding.
With an increased understanding of the values of brands in the children's space, there are more opportunities for designers and this has to be a good thing.
It's much easier to be more creative digitally as the cost per iteration is so much lower – toy manufactures need to be pretty confident of their designs before they pay for the tooling, whereas app and game developers can (and should) include several iterations with the ability to refine game play and UX at each stage.
But we're still seeing some great innovation in the traditional toy space – inventors such as Jeremy Bond with Muro are a great example of modernising traditional play, so it can be done and I welcome all attempts to give inventors and designers more support and opportunities to develop toys and games that really engage children.
To nominate a designer for a spot in the 2019 edition of the Mojo Nation 100, click here  for all the information.