Fuse London's Pete Cartlidge on how old trends have new life – and why Gravity Maze amazes…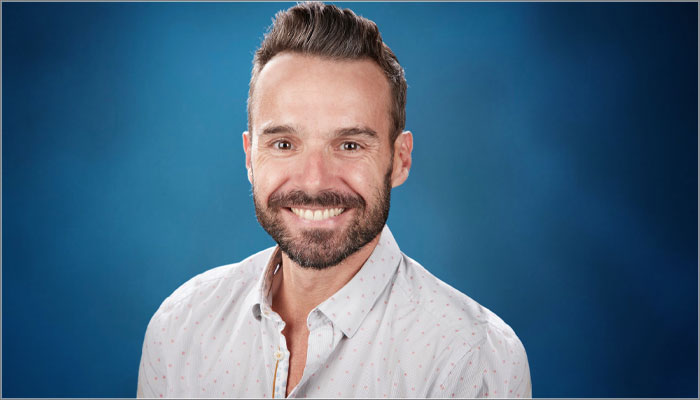 Fuse London is a creative studio with an impressive back catalogue. Its work includes projects for My Little Pony, Polly Pocket, Cabbage Patch Kids and more.
We caught up with director Pete Cartlidge to learn how old trends have new life… And why Gravity Maze still amazes…
Thanks for freeing up time, Pete. I'll have to divide your brand list up to save space… So many brilliant brands: Hot Wheels, Disney Princesses, Star Wars… For those not in the know, what is Fuse London?
It's a London based creative studio… We develop ideas for existing toy-and-game brands – and new brands from scratch – and license them to the mass-market toy industry.
You're a director there. What do you actually do, though?!
Now? The boring but important stuff mainly… Running the day-to-day business, sales, licensing and travel to meet our clients around the world.
You say "Now…" Am I right to infer that you used to invent?
I used to invent but my involvement in the creative process is now limited. Our invention team is brilliant – and so in tune with what's going on in kids' lives and culture – so they know best! I try to use my experience and commercial knowledge to guide them on new concepts, relating what the customer or brands might think. I advise on price, competitor products and so on. I may sketch from time to time, or join a brainstorm but it's important the designers have freedom in the very early stages of an idea.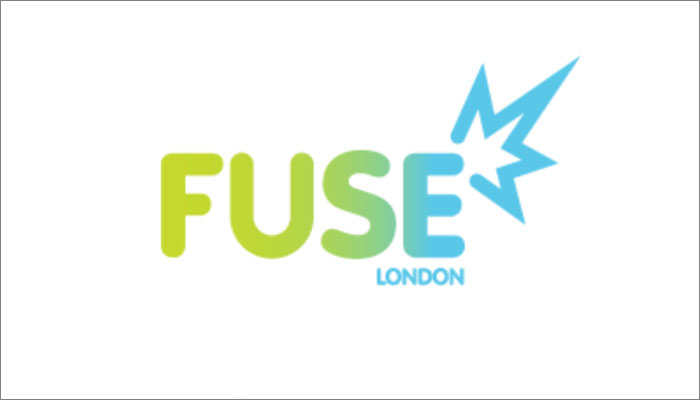 It's interesting to hear that you step back and are so hands off… Presumably that contributes to a culture of growth and loyalty?
I like to think so. We also have a successful agency program with external inventors from all around the world… They're usually ex staff who've decided to take the plunge and invent themselves.
How does that work?
We partner with them to offer briefs, direction, and feedback… And if we like an idea, we rep it to toy companies or brands – right through to negotiating a license. It's proven to be a great arrangement for everyone: we see great ideas from them, and we take on all the things they don't want to do like travel, go to meetings, negotiate contracts.
Sounds ideal! I was looking at some of your products ahead of this… One idea that strikes me as a worth a closer look is the sort of marble and logic game, Gravity Maze. You worked on it for Think Fun… Can you walk us through your process with that?
Gravity Maze has become one of Fuse's most successful inventions. It came about for a number of reasons – but mostly because two companies decided to have a go at something out of their comfort zone. I always recommend doing that from time to time! Tanya Thompson was then at Thinkfun… She was looking to toy inventors to help make their puzzles more toyetic – yes, it's a real word!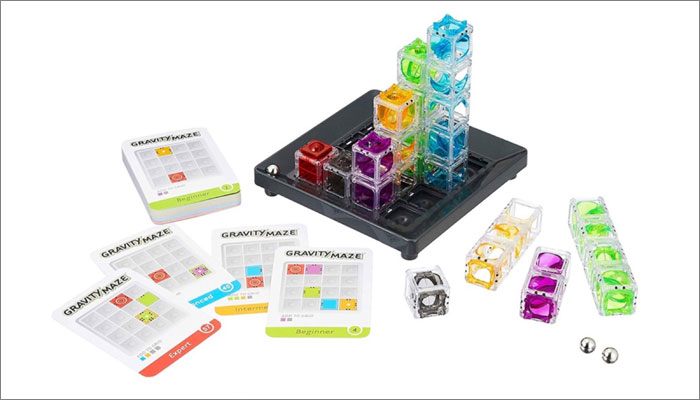 And this was a new client for you?
Yes – we were partnering a new company in a category we'd not worked in before… We were excited about it! Our designer, Oli came up with a really clever solution for a new marble run. It seemed so simple at the time – but the play is almost infinite in its complexity. He'd created a classic new Marble Maze game…
It's incredibly addictive! I should clarify – it's a sort of cross between a marble run and a grid puzzle, I guess… Was your first version more or less what ended up in the box?
The play was there – but the prototype was made in wood. So much for being toyetic! Thinkfun loved it as soon as they played with it, though. And it's become something of a celebrity item for them; it's one of the most-searched-for toys on amazon and has over 5,000 reviews and over a million sales.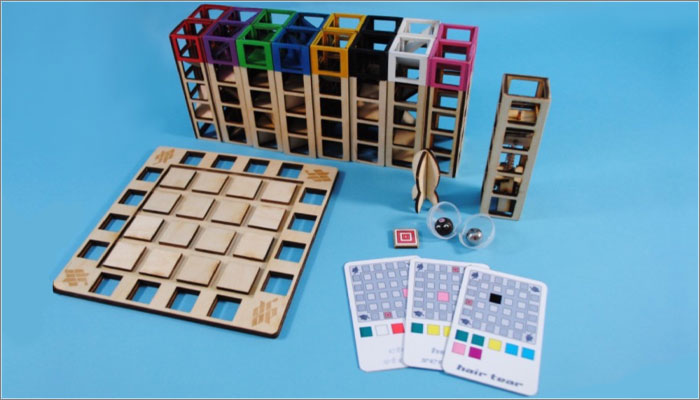 Oh, wow! I had no idea it does those numbers. From a caricature I've seen of you, I sense you're a Star Wars fan… But what did you play with as a child?
I was a child of the seventies which was a golden generation for toys. I had so many! My brother had just got a home computer – Acorn – and I thought it was SO boring! I much preferred kitting out my Action Man for another battle, lining up my Britain's toy soldiers and tanks, bouncing Silly Putty and recreating classic Leeds United victories with a football game I had called Striker.
Striker?
Yes… You hit the player's heads and they actually kicked the little ball. Ace!

How did you get into the industry?
I answered a tiny ad in Design Week from a toy-invention company looking for a junior model maker. I'd just graduated with a masters in Industrial Design… I thought I'd be using CAD to develop modern, industrial gadgets. A week later I was making a playset using putty and tiny Polly Pocket dolls. I absolutely loved it.
Fantastic! So what would you be doing now, do you think, if you weren't doing this?
I really wanted to be in advertising when I was at school. Or captain of Leeds…
You've spoken before about how old trends can inspire… Tell us a little about that.
Nostalgia is a big deal in our industry, with play patterns as well as brands living long in people's memories. But people mistakenly think that's just the seventies or eighties. Toys have been created and played with for centuries, and we like to look at those pastimes for inspiration too. Ancient trends can still be cool! With a partner we licensed a product called KumiKreator to Spin Master…
This is the extraordinary weaving toy? It won Mojo's Play Innovator of the Year Award last year?
Yes! That was inspired by the ancient Japanese art of finger-woven jewellery, or 'Kumihimo'. Kids had never heard of that but the product's been a big hit.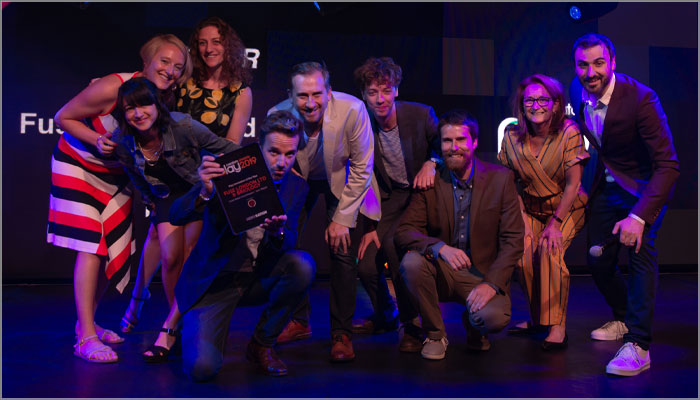 Amazing invention… And I'm curious, then: in your experience, what makes an idea easy to pitch?
If it makes the audience smile or laugh, things usually go a lot easier after that. It's a cliche but the best demos don't need many words.
If you had to give all designers three tips, what would they be?
Research. Share. Iterate!
And if you were to write your autobiography, what would you call it?
This time next year, Rodney…
Oh, very nice! Pete, thank you again for your time; this has been an absolute pleasure! I'm going to wrap it up with what I think is the most important question of them all: what's the most interesting thing on your desk or in your office?
An old tin toy of a London double-decker bus with 'buy British' on the side. I like to look at it when securing licenses for our concepts.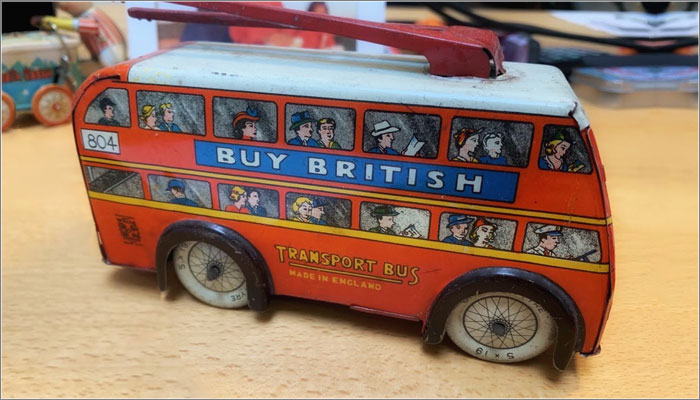 —-
To stay in the loop with the latest news, interviews and features from the world of toy and game design, sign up to our weekly newsletter here