Phil Sage on the collaborative design effort that went into Hasbro's D-O Interactive Droid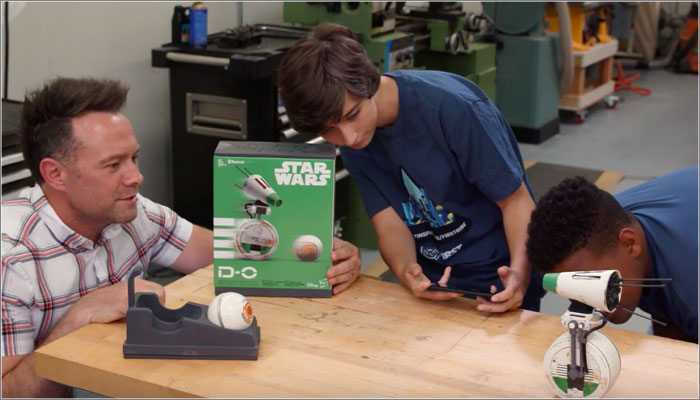 One of the standout droids of next month's Star Wars: The Rise of Starwalker looks set to be the bite-sized uni-roller, D-O.
While little is known about the droid's role in the move just yet, D-O looks destined to be injected straight into the veins of pop culture in much the same way as BB-8 back with The Force Awakens (StarWars.com already has a D-O cookie receipe up on the site, as well as instructions for creating your own D-O pencil topper).
The task of bringing D-O to life in the toy aisle fell to Hasbro's Phil Sage and his top team of engineers, innovators and designers. One of the more challenging feats of engineering that Hasbro has undertaken within the Star Wars brand, the result – the D-O Interactive Droid – has already been nominated for a TOTY Award in the Vehicle of the Year category and cracked This Morning's Top Toys for Christmas list.
With multiple modes of play and functions spanning a self-balancing wheel, moving head and antennas, sound effects and light-up LED eyes, we caught up with Phil Sage – Senior Director, Design & Development – to learn more about what went into creating Hasbro's D-O Interactive Droid.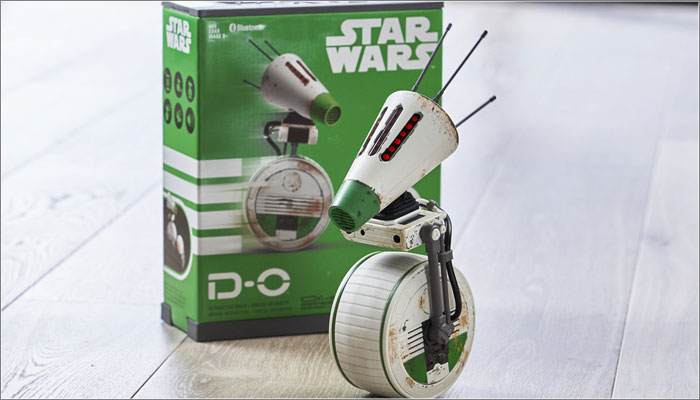 Hi Phil. So tell us, how did the D-O project come about, and how close was the collaboration between yourselves and the Lucasfilm team?
Hasbro is continuously exploring new brand and category expansion, working hand-in-hand with our partners at Lucasfilm to ensure we bring the most relevant and exciting innovation to market. To that end, this category of product was relatively fresh and exciting territory for Hasbro.
After collaborative discussions between our team and Star Wars: The Rise of Skywalker's producers and animators in London, we were able to create an astonishing new product.
And what with the self-balancing wheel and the droid's unique aesthetics, your Interactive D-O droid looks like an incredibly complex creation. How much of a leap from a technical standpoint was the design process compared to Hasbro's previous Star Wars products?
Looking back at development, it was certainly one of the more challenging products.
It was critical to allow the user the ability to balance and steer the droid, but also capture D-O's unique characteristics. To accomplish this, we delivered his personality through fluid animated sequences, multiple points of articulation, lights, sounds and additional digital features which encourage interactive play – all of which made for a technical and engineering challenge.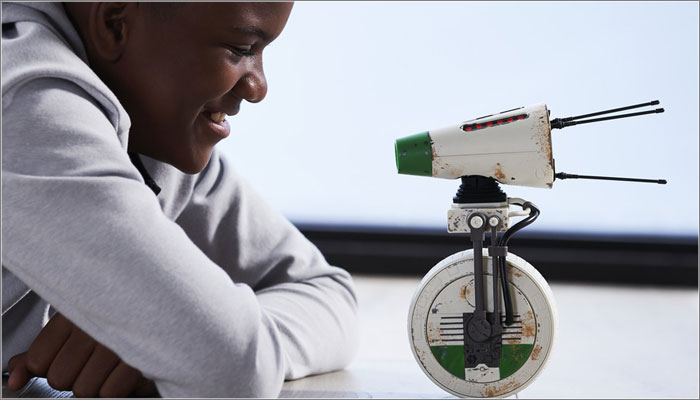 As you mention, D-O has quite a unique identity. How did you and the team go about deciding which elements of the character to focus on when bringing it to life in a toy, and likewise, deciding on the 'toyetic' elements you could bring to the D-O, like the various play modes?
Through close dialogue with Lucasfilm, we were able to ensure we were representing the droid as accurately as possible with the product's play pattern.
In thinking about how the user engages with the droid, we were able to add some great additional play features that create a fun and engaging holistic play experience. For example, we included a ball accessory as a way of creating deeper engagement. D-O sees the ball via his IR receiver, allowing us to create playful 'follow me and go-seek' features.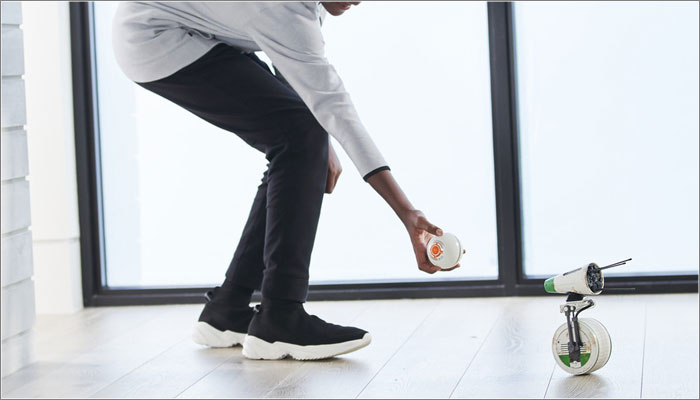 One of the common threads between all great Star Wars droids is how expressive they are, even without human features. What were some of the key things you had to get right in relation to getting D-O's personality spot on with this toy?
The team certainly leaned into their passion for the brand, striving to replicate those key droid moments we all remember growing up. Combining an omni wheel chassis with three points of articulation in the head, moving antenna and clever programming that purposely gives his movement a natural element of imperfection, the team was able to combine D-O's characteristics into a life-like product.
Star Wars: The Rise of Skywalker marks the end of this Saga, but there's plenty more in the pipeline for the wider brand. What is it about Star Wars that has ensured it remains a rich area for toy designers to play around in?
The Star Wars galaxy continues to evolve with new storytelling across film, television, publishing and video games with new content such as The Mandalorian and Star Wars Jedi: Fallen Order elevating original chapters and characters. Moreover, with new platforms like Disney+, fans of all ages have access to past, present and future content.
I'd say there's a bright future for Star Wars.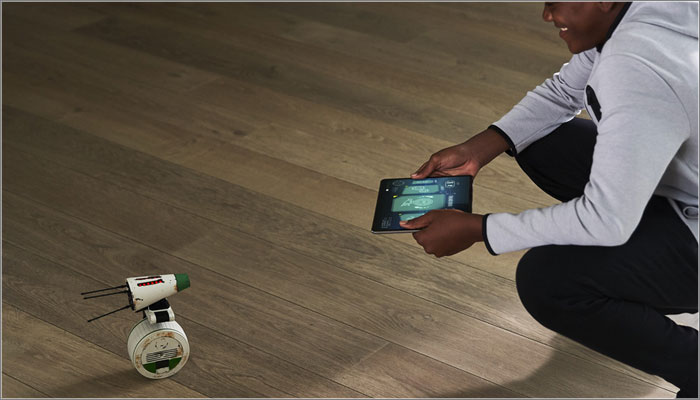 Finally, we mentioned it was a complex design process, but what were some of the biggest challenges and how did you overcome them?
There were many challenges along the journey.  Our team has curated a highly compelling play experience by taking the animatronic knowledge we have and adding immersive digital play features through constant dialogue with our partners.
The partnership forged between design, engineering, animatronic, digital, project management, global manufacturing and global brand team/commercial partners is what made this possible.
——
To stay in the loop with the latest news, interviews and features from the world of toy and game design, sign up to our weekly newsletter here