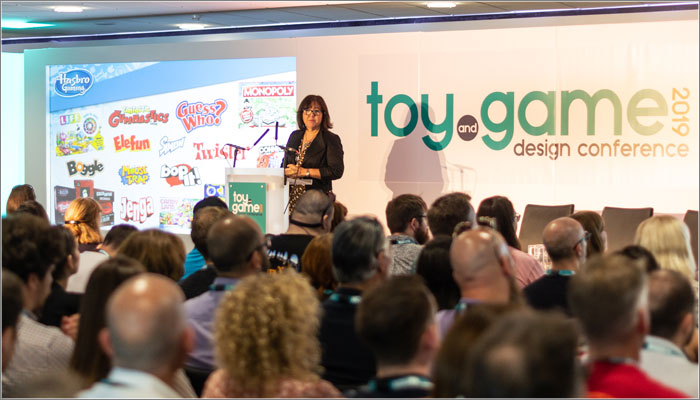 This year's Play Creators Festival took place earlier this week, uniting the toy and game design world for two days of conferences, awards and pitching.
Taking place at London's Stamford Bridge, kicking off the Festival was the Toy and Game Design Conference. This saw panel sessions cover issues around eco-friendliness, design gripes and the retail landscape covered, while also welcoming indivudaul sessions from the likes of Hasbro's Tanya Thompson, IDEO's Brendan Boyle and Little Inventors' Dominic Wilcox.
The Conference was followed by the inaugural Play Creators Awards, a night celebrating the achievements of toy and game designers and R&D teams. Winners on the night included agencies like So Sound, FUSE London and Open 2 Design, as well as teams from Spin Master and Moose Toys UK, while TOMY's Alpesh Patel was named Design Icon.
Closing the Festival was the Mojo Pitch, an event that have designers the opportunity to pitch toy and game concepts to over 30 different companies.
You can check out the gallery of this year's Festival below.