Game design workshop-in-a-box smashes Kickstarter goal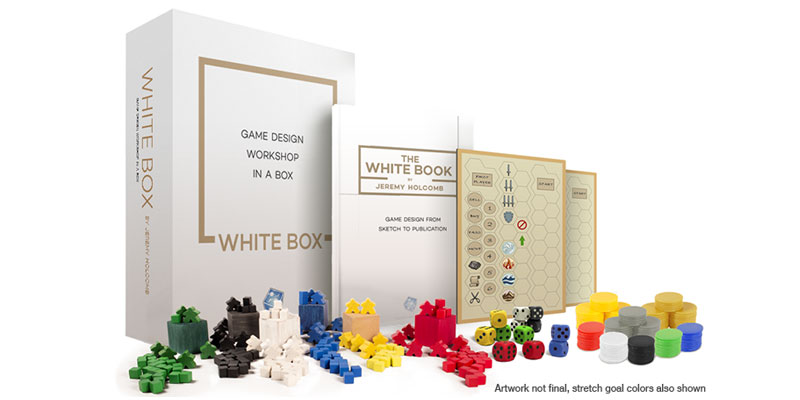 The White Box, a kit that claims to include 'everything you need to start creating the game in your head', has passed its crowdfunding goal on Kickstarter.
The project, a collaboration between Gameplaywright and Atlas Games, was looking to raise $10,000 by May 18th but it has already passed the $36,000 mark.
The White Box contains:
• The White Box Essays: a 128-page book about how to make games.
• Two punchboard sheets of custom counters and markers, some blank, others pre-printed with numbers, actions, elements, icons, and more
• 100 standard wooden cubes
• 24 standard wooden meeples
• 4 giant wooden cubes
• 40 plastic discs
• 50 plastic discs
• 8 standard six-sided dice
'The White Box is for aspiring professionals, creative young people, and literally anyone who's ever wanted to build their own game without having to plunder their game library for bits,' reads a statement from the team.
'If you believe creating games is awesome, The White Box is for you.'
Check out the campaign here.
Save