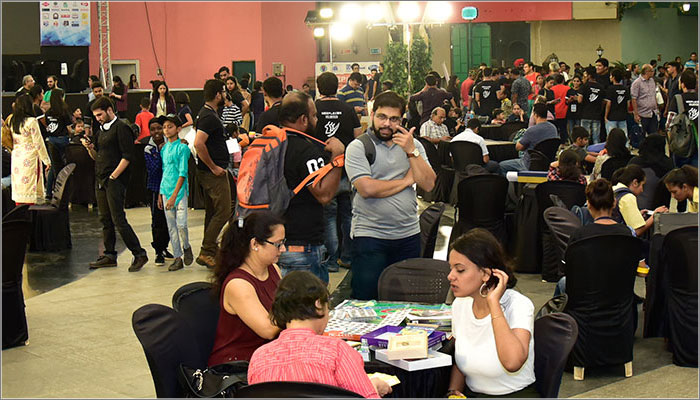 Toy and game designers across India are readying to pitch concepts at the second annual MeepleCon – India's primary board game convention.
Taking place at Mumbai's Phoenix MarketCity mall on December 15th, MeepleCon 2019 will host an opportunity for designers and inventors to pitch concepts to DICE Toy Labs, the publisher behind Chariots of Chandragupta and Yudhbhoomi.
'This will be the first event of its kind in India where a game designer can work with a company like ours to publish one of their games," said DICE Toy Labs director Phalgun Polepalli.
"We are helping India's genius design community get a feel for seeing their concepts – and years of effort – make their way into the hands of customers."
Meeplecon organiser Prashant Maheshwari added: "Our mission is to show that India is  levelling up with other countries from a board game adoption perspective.
"MeepleCon has proved to be a great platform for the culmination of all the people involved in the board game industry in India – be it gamers, newbies, designers, publishers, distributors – to get a taste of the energy and excitement around board games."
For more information on this year's MeepleCon, head to: https://meeplecon.in.
——
To stay in the loop with the latest news, interviews and features from the world of toy and game design, sign up to our weekly newsletter here