Game inventor Maureen Hiron – designer of Grabolo, Continuo, 7 Ate 9 and many others – has died
Posted on

13th June 2022
By

Deej Johnson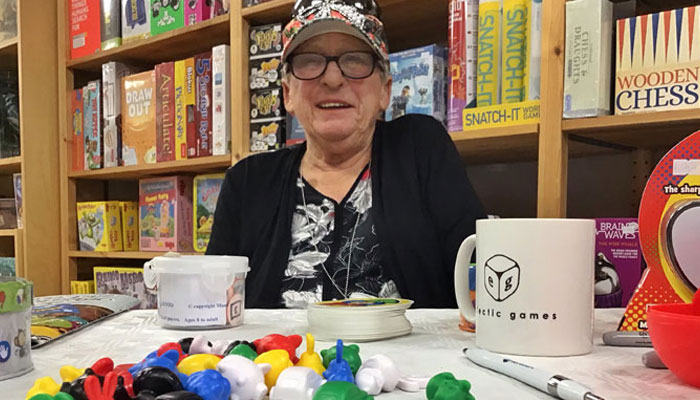 Game inventor Maureen Hiron – creator of Grabolo, Continuo, 7 Ate 9 and many others – has died, aged 80.
Maureen has dozens of games to her name. A former teacher, her inventing career began in 1982.
As well as being a prolific inventor, Maureen will be remembered as a world-class bridge player, author and trivia expert.