Gemma Briant, from Coiledspring Games, on demoing games at trade shows and expos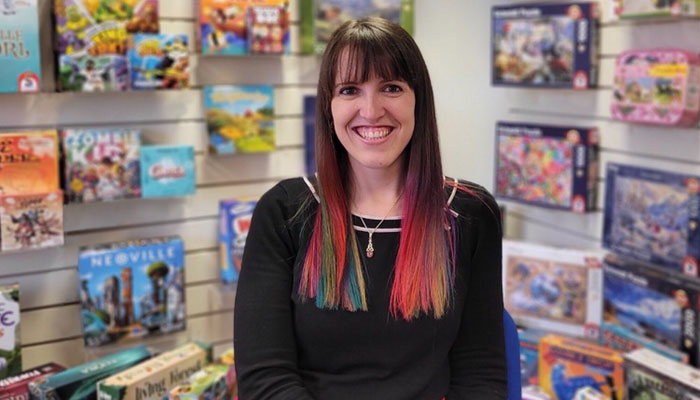 Gemma, thanks for joining us. You're the outgoing Product and Marketing Manager at Coiledspring Games. Let's start at the beginning… What were your favourite toys and games growing up?
We played many classics when I was a kid… Cluedo, Monopoly and Othello were favourites.
All classics, as you say…
I also spent many evenings on holiday with my grandparents playing UNO. I have one particular memory of my brother being far too happy when he won, as I was holding a lot of the highest scoring cards. Clearly I didn't quite understand the strategy of the game! He was delighted and frequently mentions it.
You've improved your game since then, presumably?
Yes, I'm proud to say I've levelled up my UNO skills. I played a lot of UNO FLIP at Christmas this year, winning multiple times.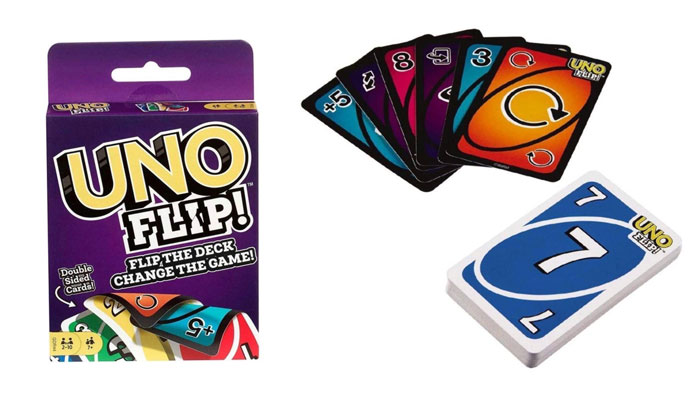 And on that, which games would you prefer now?
Well – Yahztee was another firm childhood favourite. Within my second week of working at Coiledspring, Roger Martin handed me a copy of Ganz Schon Clever – with vaguely translated English rules. He asked me to learn it. We describe it as Yahtzee on steroids! Considering I had very limited game knowledge at that stage, it was a relatively daunting task. However, it's since gone on to be my favourite Coiledspring game. I'm the reigning champion in the office!
And how did you come to work in the industry?
Before joining Coiledspring Games, I took a career break and volunteered in Haiti for nine weeks. Access to TV was non-existent, so we played a lot of card games. One volunteer group bought with them Sushi Go!, Bananagrams and Pass the Pigs. They changed up the evening entertainment. When I arrived back home, I spied the Coiledspring job opportunity in the gaming industry. I jumped at it!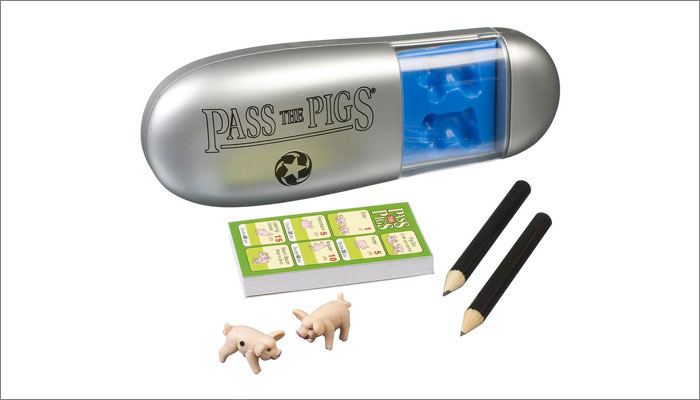 You were quite new to games when you went for that interview, then?
Yes. And actually, I played Anomia in my interview – which is a very frantic, quick-thinking card game. Not what I expected! I lost, but I remember thanking Roger for his time and asking for a rematch to prove I could win.
And have you?!
Yes! Thankfully, I've won many games since then. And actually, we've redesigned Anomia and launched Anomia 2.0 as well!
So that I can orientate people as to what Coiledspring Games does, how do you explain it?
Coiledspring Games is the UK's exclusive distributor of some of the best games and puzzles on the planet! We were founded in 2004, with just one game and one puzzle. Now have a fantastic range of over 400 games and puzzles, from well-known suppliers including Blue Orange, IELLO, Gamewright, Ludonaute and Schmidt Spiele.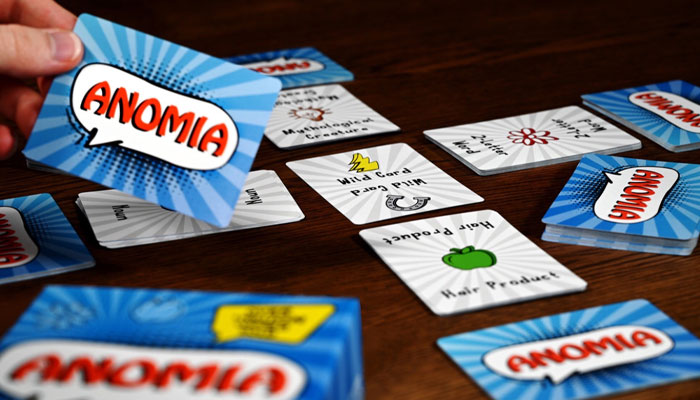 Not just games, then?
Noooo! Not only do we have great board games, we also distribute Wrebbit3D. They boast the sturdiest 3D jigsaw puzzles on the market with recognisable designs from popular TV shows and movies, to glorious buildings around the globe. Our jigsaw puzzle catalogue includes the iconic Thomas Kinkade Disney range, featuring my favourite – Beauty and the Beast – as well as other top artists. I love puzzling and creating calm from chaos.
And what's the relationship between you and Asmodee?
We joined the Asmodee family in 2018. Asmodee shares our vision of bringing the best games and puzzles to the market, to get more people playing more games, more often. Because after all, there's always time to play.
One of the many things for which you're responsible at Coiledspring Games is demonstrating games at expos… And training others to do the same! What qualities do you look for in someone that has to demo?
Passion! This is an amazing, inclusive industry to work in, and it's very forgiving. I remember demoing at Tabletop Scotland, I hadn't been with the company long and we had a copy of Forbidden Sky. At the time it was one of a handful of copies in the UK. At the start of the show, I wasn't confident on the game – but thought it would seem unprofessional to look at the rules. But I soon realised everyone was just happy to be playing a game; they didn't mind if we read the rules! From then on it was clear that passion is the key. If you're excited about the game, this shines more than rule knowledge.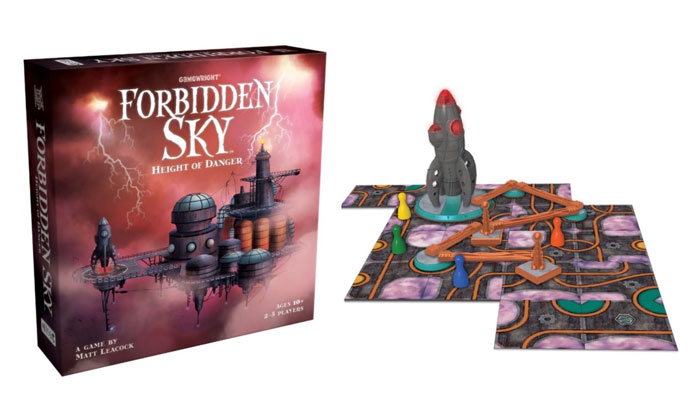 Interesting. That's a fair point, actually, and I guess it's not obvious.
No. In any case, we have a small but mighty demonstration team who are all passionate game players. It continually amazes me when I give them a game they've never seen before, and they can teach it in record time. Also, before recruiting our demo team, the office staff attended every event. This has certainly given us the opportunity to hone our demo skills as well.
Are there any personality traits a person exhibits that make you think someone's inherently not cut out for demonstrating games? That they should be banned from your sales floor for life?!
If they're not willing to listen to feedback, or are unable to adjust their style to who's at the table. That would be a red flag. Flexibility is key; being able to adapt rules to suit the audience is imperative.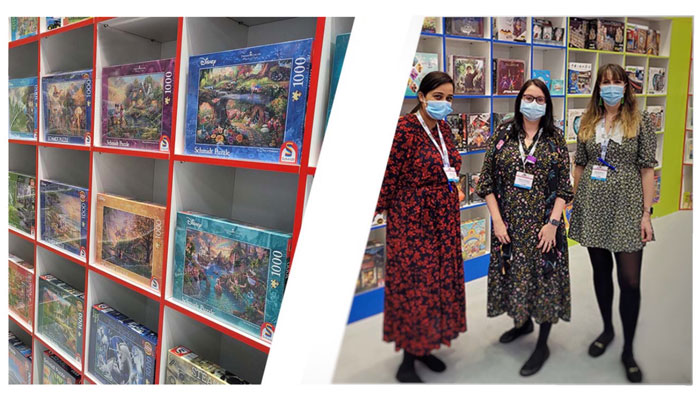 Can you just elaborate on that?
Well, we follow general rules, of course, but when you're demoing at large events time's very limited… So it's about giving people a flavour of the how the game works rather than an experience of every situation. It doesn't matter if you can't pack it all into a single session. A demonstrator who can't accept that makes for an awkward table, and we don't want people leaving more confused.
Just so we're completely clear, where do you tend to exhibit?
We exhibit at all the big trade shows including London Toy Fair, AIS and Toymaster to demo and connect with our retailers. But the exciting ones for us are consumer shows. The standout event is UK Games Expo that we attend annually. For 2022, Blue Orange is sponsoring the Let's Play Zone, IELLO will have their own stand, and we'll be there with our usual demo space!
Fantastic!
We try to attend as many events as we can across the country, from Tabletop Gaming Live to Tabletop Scotland! I've been very fortunate to travel to many exciting places, from Harrogate for AireCon down to a boardgame charity day in Bath. We're also proud to support our retailers with in-store demo days, such as the Rules of Play Board Game Weekend, where I was able to try a VR headset with virtual archery. Off the back of that, I've taken up archery in real life!
A useful skill in Hampton Hill! It seems to me that showing someone just-enough of how to play a game balances certain needs… The need to explain some of it, give an experience of it – and, to some extent, sell it. How do you square that circle; how do you balance those needs?
For me the best way to demonstrate is to start at the end. Most people want to know how they can win. I always start off with a little marketing spiel to set the scene, explaining the theme of the game…
For example?
For example, with Forbidden Island, you're trapped on a sinking island and it's a cooperative race to collect the treasures and escape!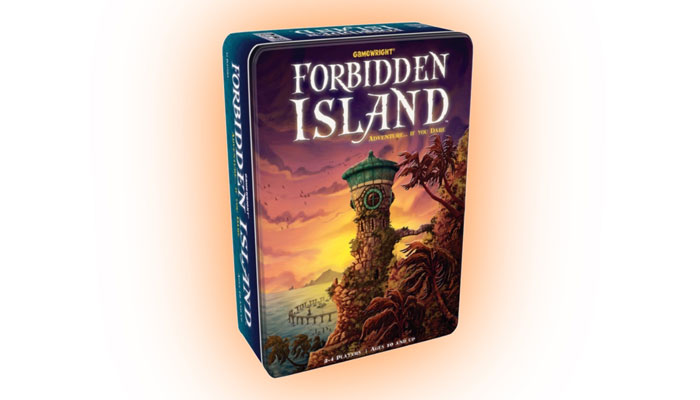 Got it. Very clear; very succinct.
It's key to mention if something's a cooperative game, or a competitive one. Then breakdown how to win: whether you need to collect points, be first to the finish line or what have you. It's also important to not give too much information, and focus on explaining the game as they play. The first game is often used as a 'practice round', to ensure everyone understands the basic concepts.
For some of the longer play games, we create shortened demo boards so people can play a few rounds rather than the entire game. Also, for shows, we often have 'house rules' to ensure everyone can enjoy the game as much as possible.
What's the biggest impediment to being able to demo effectively?
Players who think they know the game, don't listen and then proceed to question you every step of the way without allowing you to make it through a full explanation!
Ha! I've seen it happen, actually; they're effectively saying, "This isn't how I'D explain it!" – but quite indignantly!
Right! As I say, we'll be giving the rules in a way that best suits the situation. It just delays game play if players question if you're correct or not.
It's also frustrating when people listen to the pitch, decide the game isn't for them but sit down anyway and don't engage at all. Thankfully, those people are few and far between. In general, gamers are a joy to demo to. After all, there aren't many industries where you can walk around alone and ask strangers if you can join in on a game!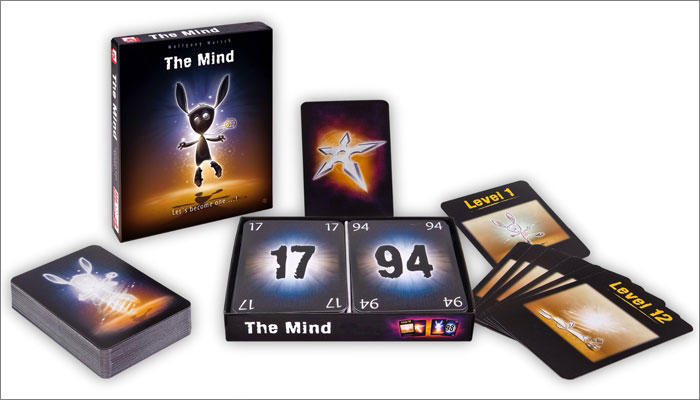 Agreed! Also, I meant to ask e earlier: to what degree does stand design and layout have an impact, do you think, on what you do?
Oh, quite a bit. A warm, inviting, clutter-free environment is appealing to people! Eye catching materials and promo items also work well. For example, we have a large cut out of The Mind rabbit that you can take photos with. That can makes games feel even more immersive and memorable.
I imagine many of the people at a games expo are prequalified customers in so much as they're open to your products, and they have the means and opportunity to purchase… That being the case, how do you start a demo on your stand? What do you say or do to gain attention? What do you then say or do to start a dialogue?
Yes they are, which does make our job a lot easier. In some shows, we have families and groups of gamers who simply work their way through each table on the stand, with the intention of trying as many new games as possible.
The dream scenario!
A lot of our games have a standout table presence too; they speak for themselves and draw in crowds. Once we have their attention, then we start the marketing or sales pitch, explaining how exciting the game is and why they absolutely need to play it and add it to their collection. As you know, many of the games have straplines and catchphrases that we can use to start off a demo. Also, sharing personal anecdotes or experiences adds a human element to the game and can entice people to play.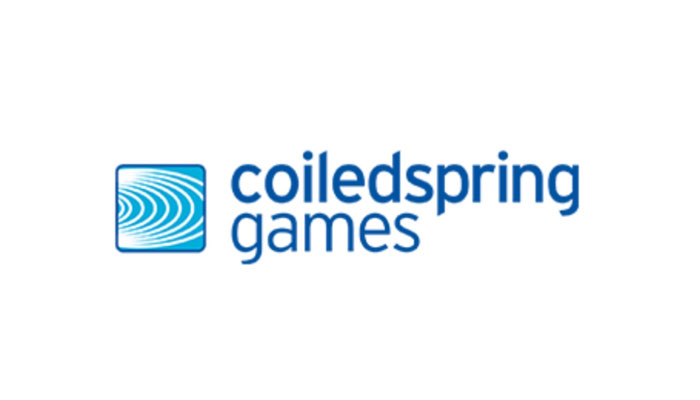 Okay; yes. Yes! Not an approach I'd thought about. Good! And do you consciously list the benefits of each game? How useful is it, in your experience, to follow a script?
I don't follow a script myself, No. I do ensure I'm familiar with the basic rules, though, and can give the all-important elevator pitch. We ensure our team know all about the games and their main selling points. Everyone learns differently and in the past we've made cheat sheets to cover the basics. When we're looking at possible new recruits, I always ask them to teach me a game. They won't have had chance to prepare a script, therefore if I walk away having enjoyed myself that's considered a win in my book!
Intimidating! We need to start wrapping this up, Gemma, but that ties in to my next question: are there any ways in particular you like to finish a demo?
Congratulate the winner, ask if they enjoyed it… Then let them know where they can buy it!
Where they can buy it?
Yes, because we don't retail at events. Instead, we make sure we have our retailers there… And we point customers in their direction. That way we're supporting our retailers, not competing with them. But nothing's more satisfying than seeing someone buy a game you demoed to them!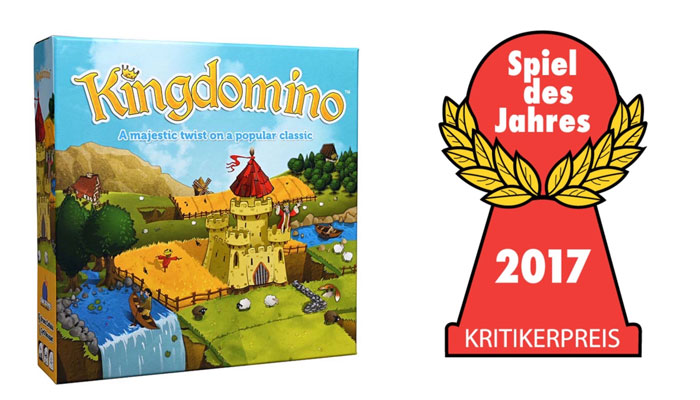 Let me ask you one more thing… In your opinion, what can inventors and publishers do to help distributors sell a game?
Ensure that back of boxes are clear, concise and explain the game in three or four simple steps. We know attention spans very short, so it's essential to find the hook. Often when you're at a show, or in a store and someone asks you about a game, the first thing you'll do is flip it over and showcase the back. I can see you drawing breath to ask for an example…
That's exactly what I was doing! This is like interviewing Derren Brown!
So! For example… I recently redesigned the packaging of Kingdomino, the 2017 Spiel des Jahres winner, with this in mind. The back of the box now let you explain things succinctly, and if potential customers pick it up in store, they're better able to follow it too. 'How to play' videos accessed by a QR code are an extra bonus. Finally, many of our partners also provide us with sell sheets. We pass these on to our retailers… They guide the copy we create around products.
Brilliant. Final question, then: what's the most interesting thing in your office or on your desk?
I have a sign on my desk that says "I'm kind of a big deal". I think that says enough?!
It says more than enough! Gemma, thank you so much for your insight. Brilliant stuff.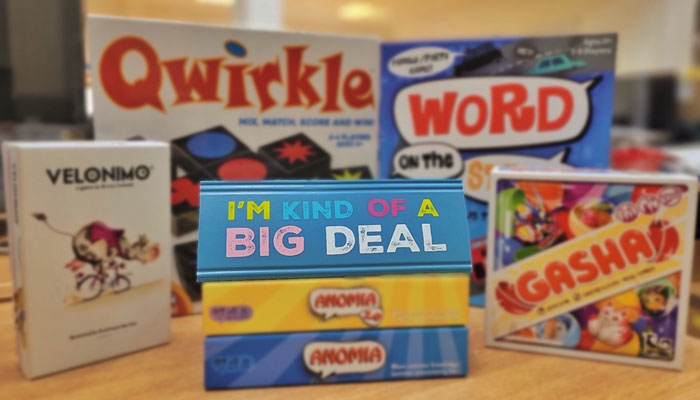 –
To stay in the loop with the latest news, interviews and features from the world of toy and game design, sign up to our weekly newsletter here