Genie's Casey Norman on pitching, Polly Pocket and why perseverance doesn't always pay off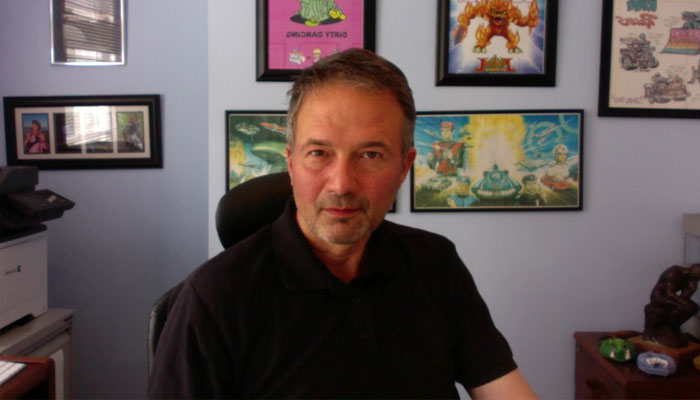 Casey, it's great to connect. We usually kick off these chats by asking how you found your way into the toy biz – and you have a family connection to the industry with your father being Sir Torquil Norman, founder of Bluebird Toys. So, was it always on the cards that you'd work in toys?
Growing up I saw that my father made toys and flew aeroplanes and I couldn't imagine anything more fun than that. He was a bit of a giant in the British toy industry; both by stature and reputation. So, I guess that – a bit like Obelix – I fell into the magic toy cauldron when I was very young and never managed to climb out.
What was your first job in toys?
Well, I was always interested in making things and when I got out of university I took a job at the company he had founded – Bluebird – as a management trainee and wound up in the newly created Development department. I did escape to go to the USA for business school, but when I'd finished my old boss David Laxton persuaded me to come back and run all the product development.
It was an exciting time, working on Polly Pocket and Mighty Max as well as all the Peter Pan games, and also working closely with Mattel, Bandai, Hasbro, Disney and many others.
You're the founder of the prolific invention studio, Genie Toys. How would you describe your approach to invention? What usually kickstarts your process?
Ideas can come from anywhere and at anytime of day. It's nice when that happens, but you can't just wait around for that flash of inspiration, you have to work at it.
We usually concentrate on one or two toy and game categories at a time, researching what is already out there, listening to what companies are looking for and discussing promising ideas against different criteria. Then it's an iterative process of writing up ideas, sketching them, making rigs and making models.
We critique the design at each stage and put aside the ones that look less promising. We also know that timing is critical, so we look to our archived ideas and refresh and redesign those that deserve another day in the sun.
You mentioned about concentrating on specific categories, and you've invented across almost all of them, but would you say there are certain areas you're best known for?
I think our strengths over the years have tended to be in collectables, playsets and small dolls. We love doing vehicles, action figures and action games as well. We like to combine mechanisms and electronics with the guiding principle of bringing the toy to life. If we can do that in an unexpected and surprising way, then so much the better.
We should talk about your success stories! What are some of your biggest hits over the years?
Our biggest hit was one of our first – the elastic clothing that has been used on Polly Pocket since 1999. It has also been used with Disney Princess and Dragonball Z.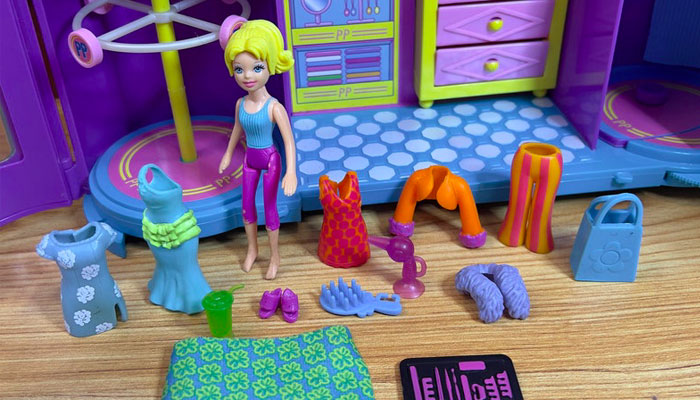 We did a wonderful train range with Fisher Price called Animal Rescue Railway, an innovative collectable dice game with Playmates named Battle Dice and a range of figures for Moose and Spin Master called Beanz Bodz. But my favourite was probably the Thunderbirds Tracy Island we did for Vivid Imaginations.
I remember the Tracy Island well; it was a huge launch. And in more recent times?
More recently we have had success with Zuru's Hamsters in a House and Moose's L'il Dippers. Jazwares has just launched our Spidey Flip and Jet vehicle and they're doing another one this year.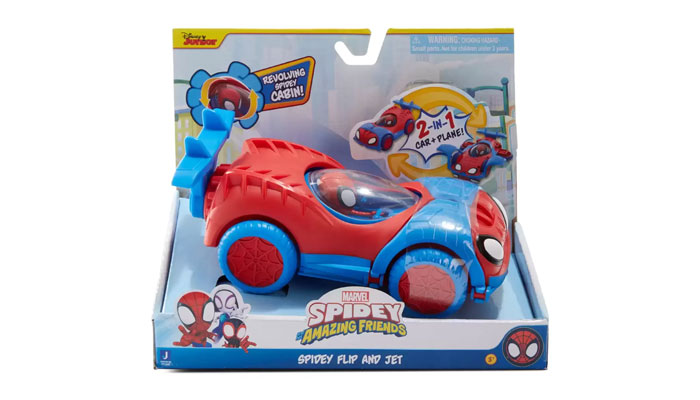 Finally, we're super excited by a new collectable launch in the UK this June, from Pat Avenue, called Battle Heads.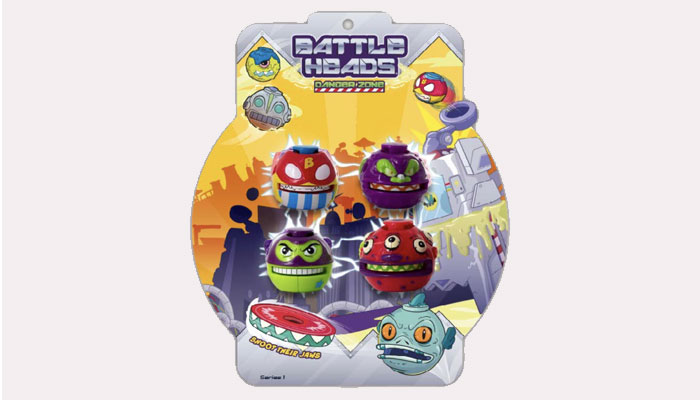 Looks fantastic! And having worked with a vast array of companies in the industry, what do you think is the key to successful inventor relations?
Often people think perseverance and stubbornness are good attributes in business… But my experience, having been on both sides of the fence, is that that approach doesn't work in inventor relations. You are dealing with experienced toy industry people that are looking at hundreds of ideas, both internally and externally. So, if they don't like your idea or don't think it fits in their line, don't try to convince them they are wrong. Listen to their comments and, if you still believe in it, improve it. But move on to your next great idea… Life's too short!
Terrific advice! Now, you set up Genie over 25 years ago, so has your approach to pitching evolved much over the years?
I hope so! I don't think I've ever been very good at it!
No?!
I'm not a natural salesman. I'm glad the days of lugging a suitcase full of prototypes around are over… Now we try to get our sizzle videos to bring the magic of the concept across, though I might bring a small rig or two with me when needed.
Other than that, I've tried to relax more, not be disappointed by the endless 'passes' and to get constructive feedback, which we can learn from. I also prefer to show fewer concepts and have more frequent meetings to keep the conversation going.
Casey, this has been great. Before we start to wrap up, what would you say is your most underrated invention? We'll give it some love here!
We did a toy I called Crazy Eyes that I thought might take off but never did. It's a mask where the eyes move as you talk – I thought it was hilarious! Fisher-Price called it Blonkers and then Mattel took it on as Minions Blink 'n Wink Goggles. We have the patent in case anyone wants to have another go!
Let's put it out there and let the universe do its magic! Last question: How do you fuel your creativity?
I try to swim every day and for me that's a great moment to decompress, open up the mind and let any ideas percolate away.
Fab. Casey, a huge thanks again for taking time out for this. Let's tie-in again soon.
–
To stay in the loop with the latest news, interviews and features from the world of toy and game design, sign up to our weekly newsletter here