Getting Your Foot in the Door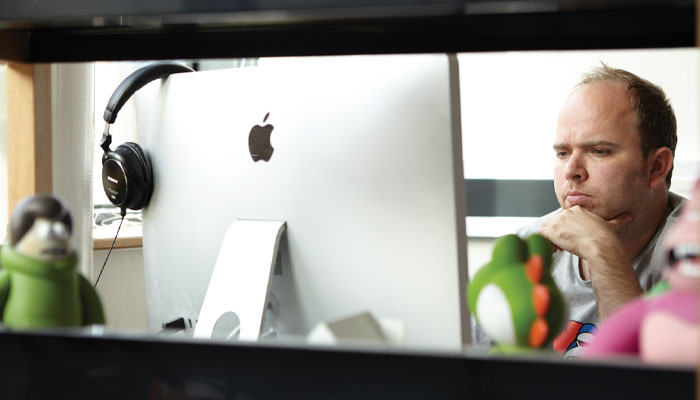 Open 2 Design's Matt Burtonwood shines a spotlight on the challenges around finding new design hires – and details what he looks for when it comes to fresh talent.
I don't think I can ever remember a time when people said: "This is a great time to be graduating, there's loads of job out there – you can have your pick of the bunch." There always seems to be some kind of financial peril or natural disaster on the cards. But, what with one thing and another, it can't have been easy for graduates in the last couple of years.
Equally, for employers, it's been a tricky time to find new hires. With the traditional degree shows and New Designers scaled back or put on hold, it's been hard to get a sense of what's out there. So, as things hopefully start to open back up, we wanted to put our two pence worth forward on what we like to see when that job enquiry lands in our inbox.
1. Send us some pictures. We're a visual industry and we get excited by pictures. We receive lots of applications created in Word, and it's hard to get excited by a description of what you can do. Show, don't tell.
2. Try and cover off all the core skills. Unless you're focusing on a really defined role, design teams want to see where they can put you to work. Are you good at ideas, concept sketching, presentation visuals, 3D for presentation, 3D for models, character design or graphic treatments? You don't need to show lots of examples for everything, but a strong example for each will stand you in good stead.
3. Work outside your university syllabus. Most university courses dial in on a couple of projects in your final year. This means when your skills are at their maddest, you'll have two or three things to put in your portfolio if you're lucky. So, don't wait to be told what to do – set yourself projects. If you focus on creating one extra piece a week, by the end of the year you'll be able to filter out the bits you're not so happy with. Or, even better, you'll be able to tweak your presentation to suit a specific audience.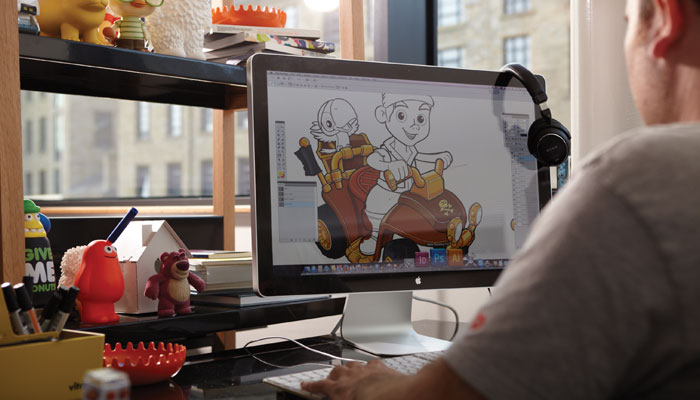 4. Get experience wherever you can. The biggest concern for most firms is that an intern will be tricky to manage into their workflow, so make it easy for them. Start small, look to get a few weeks somewhere so they can see how it could work for them. Offer to pick up a live project to show them what you can do – worst case scenario, you'll get something to drop into your portfolio.
5. Don't get too caught up in your degree classification. It's a good way to measure a candidate's ability to learn and sometimes it evinces skills, but I'd be lying if I told you any employer ever asked me what degree I left university with. Focus on the things people can see.
6. Have an interest in what you do. Sounds weird, but we often go into universities to work with students and there's nothing more demoralising than hearing students say they're bored. Don't get me wrong, I can go on a bit, but if you can't sustain interest in a drawing exercise for more than an hour you're going to have some long days ahead of you.
So that's what we're looking for. I'd open the same question up to graduates. What are you looking for in an employer? To work well, it can't be a one-way conversation. Recent events have shown us that just because that's the way we've always done it, it doesn't mean it's necessarily the best way to do things. If there's ever been a chance to make a positive change, it feels like this could be it.
–
To stay in the loop with the latest news, interviews and features from the world of toy and game design, sign up to our weekly newsletter here