Giant marble run kits roll onto Kickstarter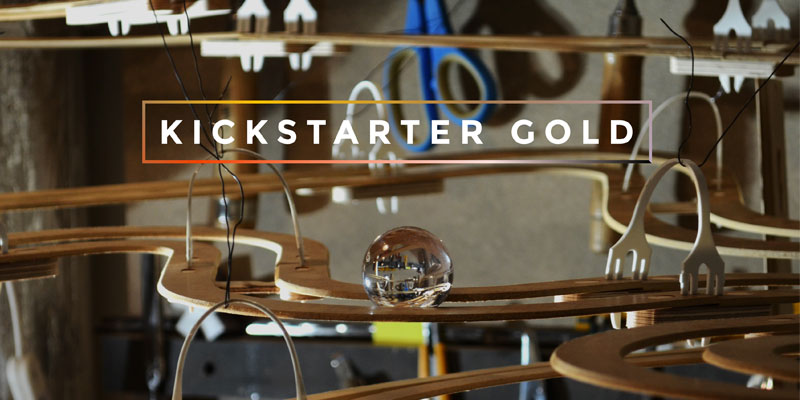 Six years after running a successful Kickstarter campaign to fund the world's longest marble run, Berlin-based designer Walter Hill has returned to the platform with a line of build-your-own kits.
The large, wooden marble runs are easy to assemble, can be hung up anywhere and come in two models, Boa (€120 for the small set, €180 for the large set) or Anaconda (€300 for the small set,  €500 for the large set).
The project forms part of the Kickstarter Gold initiative, whereby the crowdfunding platform has invited some of its biggest success stories back to launch campaigns that put a new spin on the original project.
Hill is looking to raise €10,000 by July 31st. Check out the campaign here.