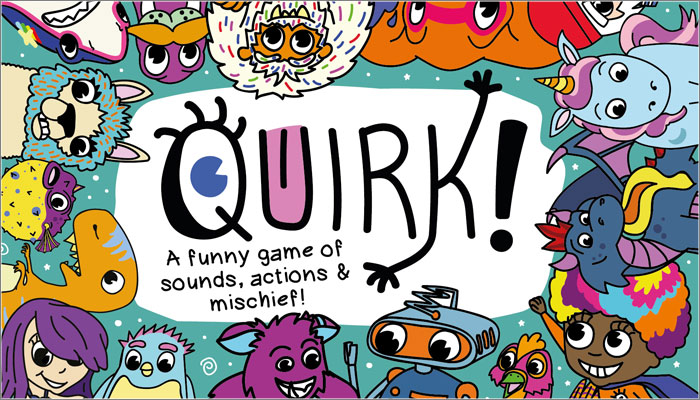 Gibsons has licensed the family card game Quirk from designer Emma May.
May launched Quirk on Kickstarter back in 2017, and since then over 10,000 units of the game have been sold around the world.
In Spring, Gibsons will launch a new version of Quirk, boasting new characters, new packaging, double the number of cards and brand-new Mischief cards that mess up the gameplay whenever they appear.
"We are delighted to add Quirk to our family games offering for 2020," said Gibsons product development manager, Emily Charles.
"Quirk is so much fun to play and fits perfectly with the Gibsons range. Working with Emma on developing the new version has been a pleasure and we can't wait to show it to Quirk fans old and new."
Emma May, creative director and CEO of Emmerse Studios, added: "Creating the new Quirk game with Gibsons has been an enjoyable experience. There's a real partnership here and a fair bit of our development has been spent laughing over which new characters to include.
"We've refreshed Quirk so it feels like a brand-new game while keeping the charm of its origins. There's a lovely blend between my character artwork and Gibsons' graphics as well as our contributions to the gameplay itself. I'm very excited for its release this year!"
The release of Quirk will coincide with UK Games Expo 2020. Gibsons will be hosting a Quirk launch party and May will be on the stand for the duration of the show to meet fans and play the game.
—–
To stay in the loop with the latest news, interviews and features from the world of toy and game design, sign up to our weekly newsletter here