Ginger Fox's Deanne Owen on giving Love Island the party game treatment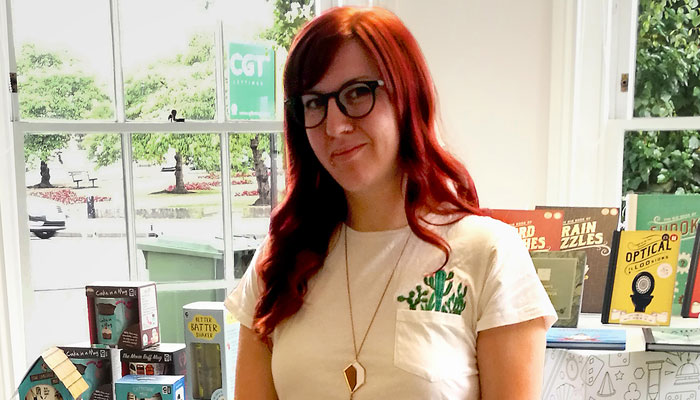 With millions of viewers tuning in each night, ITV2's Love Island has become the TV hit of the summer (World Cup aside) and has spawned licensed water bottles, slogan swimsuits ("I got a text") and most importantly, a board game.
Love Island: The Game comes from the team at UK-based Ginger Fox, a firm specialising in designing games and novelty gifts spanning adult party games like the Great British Taxi Board Game to licensed games based on the likes of The Chase and Blankety Blank.
We caught up with Deanne Owen, senior designer at Ginger Fox, to learn more about the firm's approach to game design and why Love Island was a great fit for the firm's design team.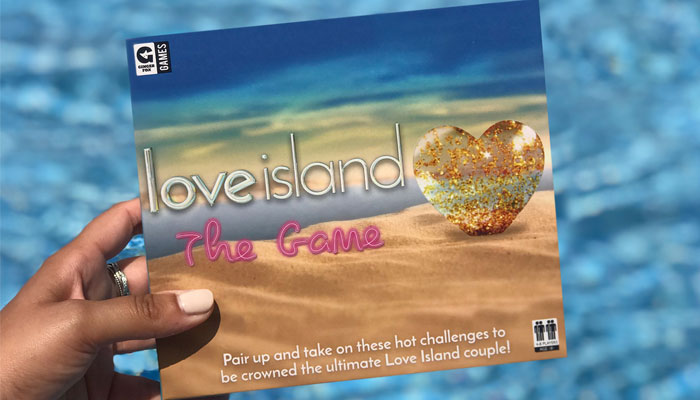 How would you describe Ginger Fox's approach to game design?
Great new games often start life as an obscure idea that pops into someone's head during development down at Ginger Fox HQ. Backed up by extensive research into current trends and hours of creative and often rowdy game-testing – the idea starts to take shape.
Every week members from all departments – from designers to technologists, product developers to directors – get together to trial our new games and play popular and niche games that are already out there in the marketplace.
We strive to make sure that our games are quick to pick-up, spending many a long (and happy) hour perfecting our gameplay and rules so that our customers have more time to enjoy themselves.
Our dedicated and talented designers work alongside our team of product developers to produce eye-catching gifts with innovative, appealing packaging. We want to make games that will keep our customers smiling for years to come.
We also drink gallons of tea and eat far too many biscuits… it feeds our creativity!
What have been some of Ginger Fox's big releases of 2018 so far?
The year got off to a great start for us when we won a Hero Award at London Olympia's Toy Fair for Love Island: The Game! The product received a huge amount of attention from the press and on social media.
We were also excited to launch our PAC-MAN licence with a mug and multi-tool, which have reams of retro appeal and make perfect stocking fillers for the old-school gamer in your life.
Building on the 'purring' success of our Cat Chaos Card Game, we also unleashed Canine Chaos! The rules are the same, but the celebrities have really gone to the dogs! Our favourite pup-personalities are Collie Parton and Fleayoncé!
In bigger board game news The Great British TAXI! Board Game has really stolen the show! Players are challenged on their Great British general knowledge and have to 'sound off' like real cabbies on a variety of hot topics to collect fares and tips in a bid to earn the most during a shift.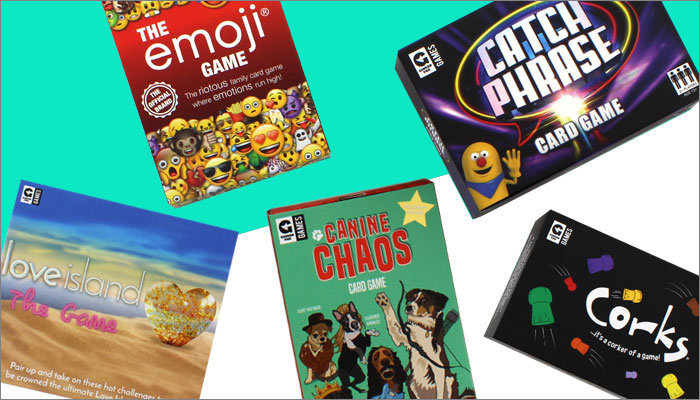 How do you stay creative?
We hold weekly workshops in which designers working across different product areas can share and critique each other's work. Everyone is encouraged to engage with relevant blogs, magazines and social media, and to attend trade shows and exhibitions.
We're working on developing a much stronger social media presence for Ginger Fox. People from across the company are getting involved, and working collaboratively in this area makes a refreshing change from our day-to-day responsibilities and keeps those creative juices flowing.
Outside the office, many of our designers and other members of staff lead equally creative personal lives. We boast a team of illustrators, musicians, writers and even a wood-worker, all of whom bring endless energy, enthusiasm, diversity and originality to the creative process.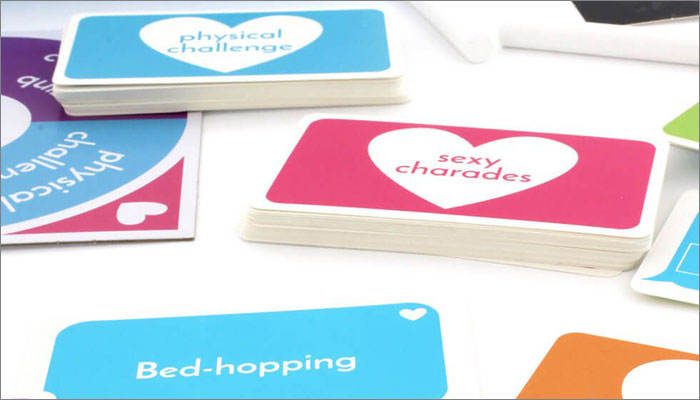 Love Island is the big TV reality show of the moment. From a design perspective, how did you go about capturing the spirit of the show in a board game?
At Ginger Fox we have extensive experienced in working with licensed products, from wooden toys to puzzles, books, mugs and novelty gifts. We pride ourselves on getting to know each brand and style guide inside-out so we can stay true to the licence (and our own brand) by creating high-quality, innovative licensed products.
Love Island: The Game is a great fit for us. Our development team and designers proposed a direction that stayed true to the look and content of the show. The game needed to highlight the fun and cheeky themes of the show with challenges and activities that would be suitable for any couple – romantic or friendly – although this isn't one for the whole family!
It turns out that we had several big Love Island fans in the office who were more than happy to update us on all the Love Island lingo and test the game for authenticity. It was a real team effort!