Global toy sales up 3% in first half of 2017, states NPD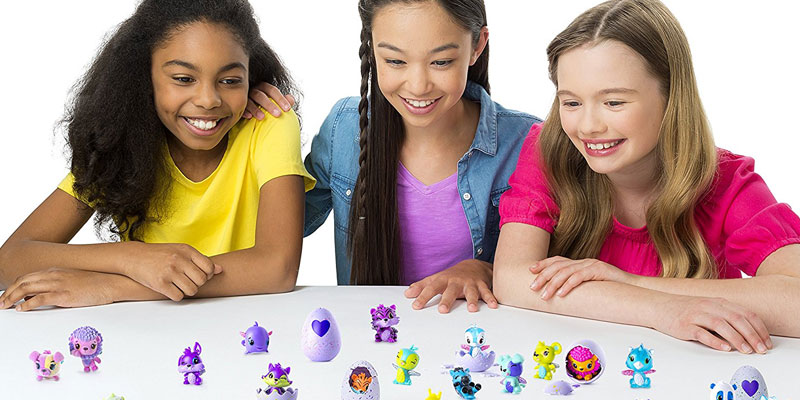 Toy industry sales are up three percent from January through June 2017 across the global markets tracked by The NPD Group.
Markets covered by NPD are Australia, Benelux (Belgium and Netherlands), Canada, France, Germany, Italy, Mexico, Russia, Spain, UK and the US, and NPD estimates that the global toy industry will grow approximately four percent for the full year.
Mexico and Russia grew the fastest, with toy sales in these countries up 20 percent and 14 percent, respectively, with US sales experiencing a modest increase of three percent.
Australia and the United Kingdom were the only two countries tracked by NPD that experienced declines (two percent and one percent, respectively).
"Many family-friendly movies are still due to be released across the globe in the second half of 2017, and I expect the industry will get a boost thanks to entertainment," said Frédérique Tutt, global toys industry analyst at NPD.
"This will be driven especially by the more toyetic movies including Star Wars, Cars 3, Transformers, and Spider-Man."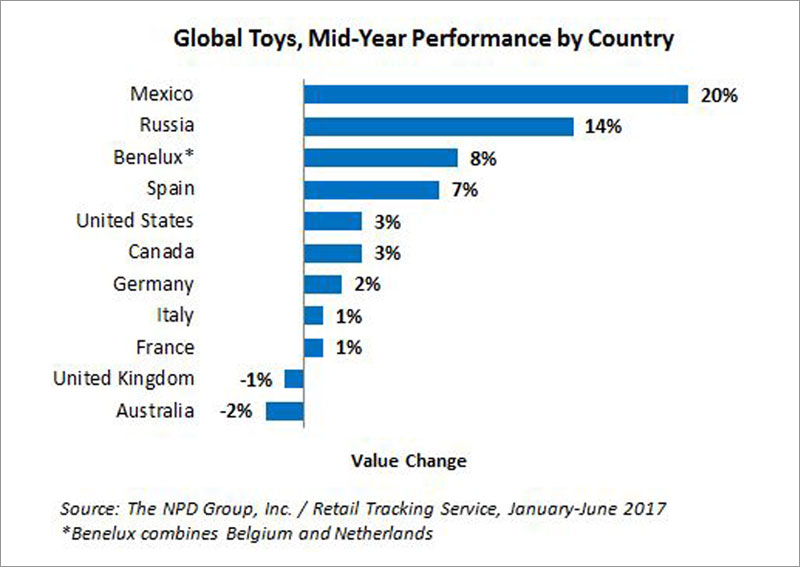 The collectibles market continued to experience double-digit growth in the first half of 2017, helped by the international popularity of L.O.L Surprise, Pokémon cards, and Hatchimals. Global sales of collectibles increased by 15 percent, and now account for close to 10 percent of dollar sales in the total market.
In terms of supercategory performance, games and puzzles was the top gainer, with dollar sales up 19 percent.
The fidget spinner craze drove growth within All Other Toys, with sales in this supercategory up 10 percent.
Outdoor and sports toys, the largest supercategory, grew its sales by two percent while building sets and action figures saw sales slide six percent and nine percent, respectively.
"In the first half of 2017, we saw the tangible impact of social media in causing viral toys successes," added Tutt.
"While in years past it would have taken something like fidget spinners months to travel internationally, today, social media outlets are allowing consumers around the world to discover new toys at the same time. Trends are amplifying quickly and becoming more widespread, which is both a challenge and an opportunity for the industry."