Golden Bear's Product and Innovation Director, Becs Henchey, talks sustainable toys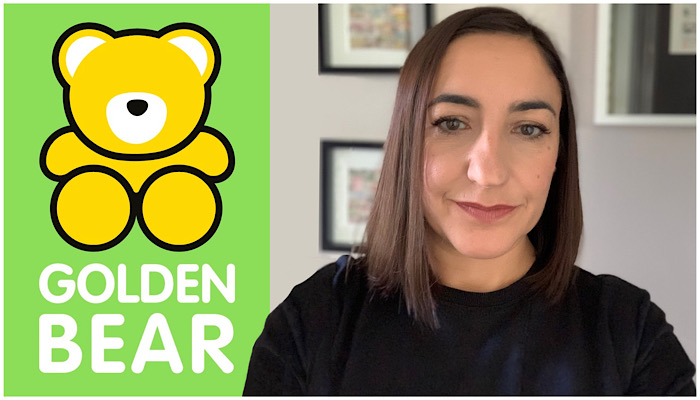 Becs, thanks for joining us. The name Golden Bear keeps coming up for very good reasons… First, though, how did you come to be working there?
This is my second time around at Golden Bear. I worked here a few years ago in product development. After working in retail for a few years, the opportunity to come back was too good to miss!
I get the sense that you wear many hats… What is it you actually do, day to day?
In a nutshell, my job is to make sure we're always finding creative solutions, whether that's for an existing licensed range, or bringing new and different ideas into the team that might just kick off our next exciting 'own IP' project. That does mean thinking about lots of facets of the business, from commerciality and branding to the purity of whether or not something is fun. It's a really varied role – and I love it!
Lovely answer! Thank you. And I'm curious, Becs, with which toys and games did you tend to play growing up?
I have to admit to being obsessed with plush when I was little… Perhaps a sign of my future career?
Is that right?! I like that; I like the idea that you've ended up in the right place! Was there anything else?
Along with the rest of the world, I loved LEGO… But if I had to pick one thing it would be the Tree Tots Tree House.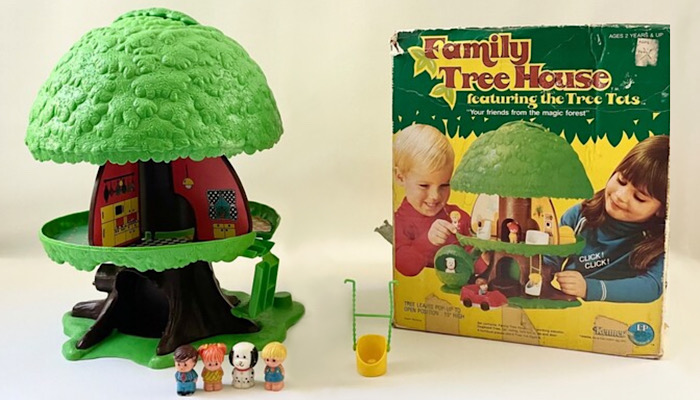 Oh, wow! Beautiful product; good shout! Now, you were telling me recently about the work Golden Bear's been doing on sustainability. There was so much – and you've shouted about so little of it – that I'm not sure where to start! It's an important area for you, isn't it?
Sustainability's really important to us, yes; hugely. We've worked hard to achieve a lot in a short space of time. We know there's a lot still to do, and we're learning all the time… But we're always looking to push ourselves to achieve more.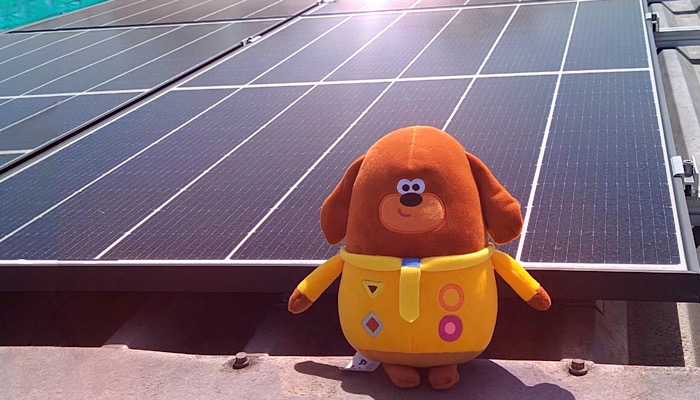 Perfect. So let's broach a couple of specifics… Given that it caught my eye, then, perhaps you can tell us about the Hey Duggee products. They're not made from bee pelts and seal fur, presumably?
Ha! Thankfully they're not. With Hey Duggee, along with all the rest of the plush we produce, the filling is 100% recycled polyester, and has been for over three years. We also updated the outer skins for the Hey Duggee range to recycled fabric late 2021, and we've now rolled this out across the majority of our overall plush range. By the end of this year, 83% of our plush product will have recycled fabric skins.
Well, even five years ago, that would've seemed like an ambitious goal for the product. I understand there's also been an overhaul with a lot of your packaging…
Absolutely!
What's changed there – and what's changing?
There are a couple of things. We're now using soy inks on all our card packaging. Our outer cartons are printed using water based ink as well. On top of that, we've transitioned to making most of our products using FSC-certified card…
FSC, for those not in the know?
The Forest Stewardship Council.
I say "not in the know". I mean me, Becs; I'm not in the know…
I did wonder! The FSC is a non-governmental organisation that helps businesses choose wood and paper made with materials that support responsible forestry. And again, by the end of this year, that'll account for 95% of our products.
Fantastic! And correct me if I'm wrong, but I think it's fair to say Golden Bear's gone further than many companies in terms of its premises; the actual building… What can you tell us about that?
We've definitely given it a good go! Obviously, we continue to challenge ourselves on what more we can do. So far, though, we've installed solar panels at our offices. This has reduced our CO2 emissions by 40 tonnes. We also have a bank of electric-car charging points, and we operate a zero-to-landfill site. I'm glad you asked, actually; I'm really proud to say that we support three separate carbon-offsetting projects around the world.
And am I right in saying you've also been working with the good folk at Products of Change?
That's right! It's such a great group to be part of, and we really value that relationship. Some of the environmental challenges we face are so big they can seem overwhelming. What's great about Products of Change is that it's a community of like-minded companies working together to find solutions. Working together is our best chance of driving real change.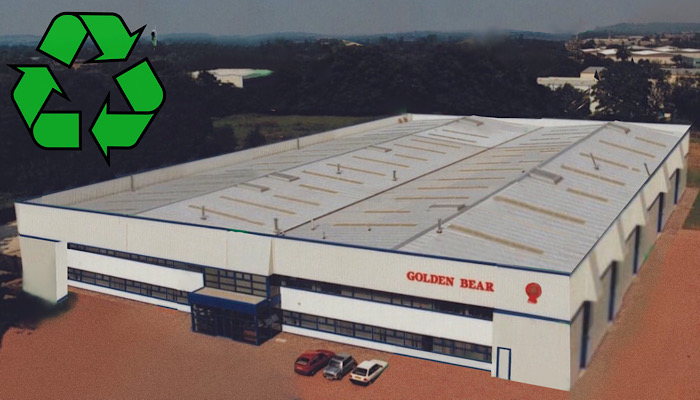 What's your next big project, Becs?
There are so many! We have some exciting innovations coming in our fantastic Curlimals brand. This has been a labour of love for our team, and it's been wonderful to see our customers' reaction to the brand. We can't wait for them to see what we have coming next!
We're also really excited about our new developments in the games area, not to mention the great new products we have coming through in our licensed properties, too!
Fantastic. Thanks for making time to share all this, Becs; I know how busy you are. One last question… What's the most interesting thing in your office or on your desk?
I actually have a fish tank that lives right next to my desk at home. Unfortunately, the fish are all long gone, so I'm left with a couple of snails and a shrimp called Serge for company!
Heck of an answer, love it! "A couple of snails and a shrimp called Serge…" perfect. Always great when we can sign off with the name of an autobiography!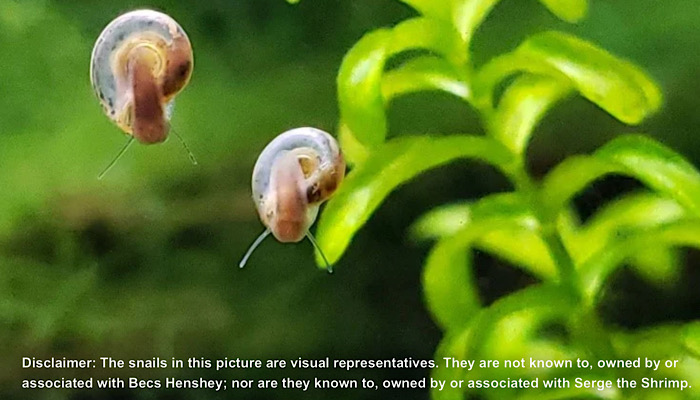 –
To stay in the loop with the latest news, interviews and features from the world of toy and game design, sign up to our weekly newsletter here