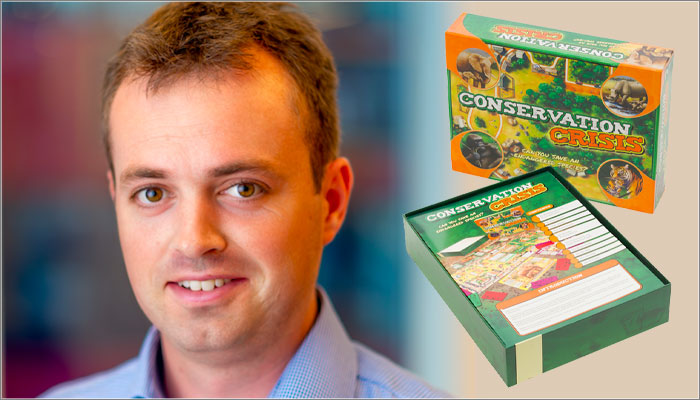 After returning from a project in the Democratic Republic of Congo centred around protecting gorillas, conservation expert Richard Milburn had a thought: what if he could raise funds for conservation organisations and inform people about the vital work being done, all via a fun board game?
As a result, Conservation Crisis – a game in which you take control of a wildlife reserve and attempt to save a species – was born and Richard launched his own games company in Tunza Games.
One year on from the launch of the game, we caught up with Richard to learn more about his journey in the tabletop sector so far, and what the future looks like for Tunza Games.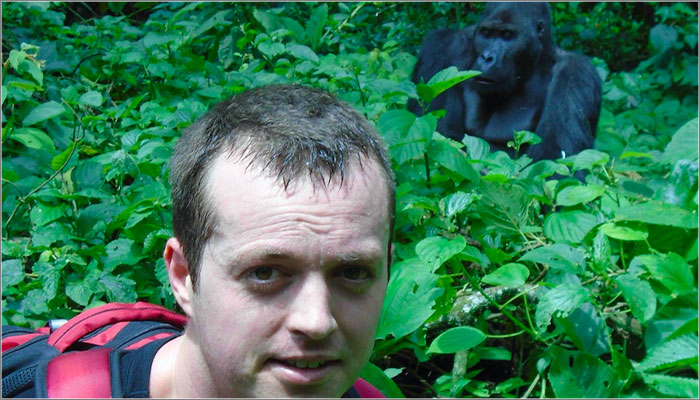 Hi Richard, so to kick us off, where did the idea for Conservation Crisis come from?
Good question; I think our starting point is pretty unique for board games, as the idea originated while helping to protect gorillas in the Democratic Republic of Congo. I spent a lot of time talking to local people about their challenges and learning how to keep the gorillas safe from a great friend of mine and gorilla expert, John Kahekwa, and in the evenings we played card games and I saw how much fun everyone had and how it brought people together after a long day's work.
When I got back home, people were really interested in the detail about what I'd seen and learnt, and some of the key projects that protected the gorillas. So I thought what better way to keep the story and education going than create a board game about it! As conservation organisations are always short of funding, it also seemed a great way to help fill that gap if every game sold could raise funds for charities.
And once the idea came to you, what did those first few steps into the board game industry look like?
It started pretty badly, with a conservation version of Monopoly I made on some cardboard, which took three hours to play and was pretty awful! But then I was talking to a friend of mine, Ed, about it and he mentioned he'd been playing and designing games for over a decade. He knew a lot more about games than I did, and also had friends including Alan Paull of Surprised Stare Games, so he co-founded Tunza Games with me and then we re-designed the game mechanics.
We tested the game with friends and family at first and pretty quickly got a feel for what worked and what didn't. Then we joined playtest groups and went to the NEC Games Expo to test the game with other designers and the public at large. It's amazing what can be included in a board game, so we learnt a lot from the playtesting and put all of those learnings into the refinements that created the game as it is today.
After two years of playtesting, we got such good feedback that we decided to go to market, firstly with an app to enable widespread reach and use on education programmes, and then as a board game in 2019.
How did you juggle important conservation themes and good gameplay? Were there any issues that were just too dark to include, or that you felt didn't translate well into the game?
Most things translated well; we just simplified real-life and used a bit of poetic license in terms of the cost of different elements within the game.With my conservation expertise and Ed's experience of games, we had a really good blend of skills do that, as I could explain what happened in real life and Ed could convert that into a working mechanic.
We also actively sought to address some dark issues, such as poaching and corruption – players get stopped at a poacher's checkpoint and have to choose whether to pay a 'bribe' or not in the game, so we don't shy away from too much.
The main choice we made was to ensure the message was positive and easily understandable – so if people play well, their wildlife populations increase, as we wanted to move away from the negative messaging prevalent in conservation. At the same time, we made all bribe cards always do harm because we work with conservation charities, so we have to ensure our messaging is clear on that.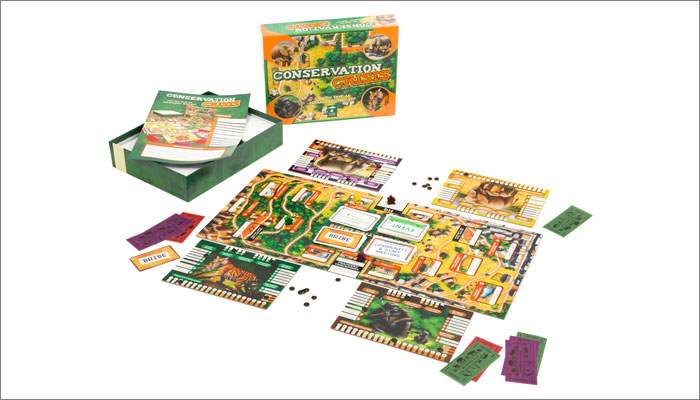 Purchases of the game are raising funds for four real-life conservation projects. As someone with loads of experience in this area, why do think games are an effective means of raising awareness of the issues and obstacles faced by conservationists?
For two key reasons. Firstly, games provide a fun and engaging way for people to experience what it is like to save wildlife. Rather than just watching documentaries about conservation, games get players to take decisions that conservationists make in real life, and they get to see the consequences, so they get a really good understanding of the issues involved.
I think that is one of the most powerful benefits of games, it gives the opportunity to simulate real-life without causing any real-world harm; that's why militaries war game, and governments run pandemic simulations, it's a great tool.
Secondly, as a fundraising tool it is enormously powerful as it makes it easier for people to donate to charity and for charities to raise funds. No-one has enough money to donate to all the causes they want to, but we all spend money on games, so by channelling some of that spend to charities, we create a very powerful fundraising tool.
I imagine the gaming world is quite a contrast from the world of your day job in conservation; have your fellow conservationists had a chance to play the game yet?
Yes, and reaction from the conservation community has been very positive. We were invited to showcase the game at the London 2018 Illegal Wildlife Trade Conference and got great feedback there, and when we have tested the game with conservationists, they've praised the innovation behind the game and its power to engage, which is great.
It's also been good fun to see them pick up cards and then say they literally experienced what was on the card a few weeks or months ago while working in the field, it's confirmed how realistic the game is as well as being great fun to play.
Looking ahead, will future games from Tunza Games also be centred around themes of conservation?
Our first few games will focus on conservation, but as we grow and prove the value of our approach to fundraising and engagement we'd like to work with charities in other sectors.
The great thing about many games is the underlying mechanics can be applied to lots of themes with a few tweaks, so our aim is to have a selection of off-the-shelf proven successes that we can adapt for different charities, making the cost as low as possible and likelihood of success as high as possible.
And we'd also like to design some more games from scratch about different topics to keep challenging ourselves to create and innovate how we use games for good causes.
Finally, how do you fuel your creativity?
I'm very lucky to have travelled around the world and met some truly inspirational people and had so many conversations that spark ideas, I now have trouble turning the creativity off!
I'm passionate about conservation and there are so many animals around the world in real trouble, that stirs pretty deep emotions and has been a massive part of my life, so I think that is a big driver to keep coming up with new ideas to help protect them.
For creativity generally, I think it's important to think about problems or new ideas for a while, then walk away from them; the solution usually comes in a few hours or a few days when you do that. And if I ever have a creativity block, I go for a walk, it's a very simple yet very powerful tool to get the mind whirring.
Great stuff. Thanks Richard!
—-
To stay in the loop with the latest news, interviews and features from the world of toy and game design, sign up to our weekly newsletter here