GPI President Michael Fisher on creativity, collaboration and why the games space has never been better

Mike, it's great to connect. Your father – John Fisher – founded GPI, so did you always know this industry was for you, or was there ever an urge to venture out into different spaces?
I actually didn't know that this industry was for me, and therefore pursued my own career in sales and marketing in other industries for my first 15 years post-college. In all honesty, my long-term desire was to own my own business, and I had approached my father on a couple of occasions during this timeframe to pitch my idea of joining forces with him. Each time, he refused to consider it!
He turned you down! Why?
His rationale was that he wanted me to gain experience in the business world through other jobs, learn from my mistakes and have experiences with various personality types before he thought I had enough seasoning to work with him. Fair enough!
Makes sense – and it looks like it worked out!
Yes, when he was ready to formally entertain a transition plan, I was definitely a more capable partner. The end of that story is that within about three months he decided he was ready to retire after all, and I was officially on my own to figure it all out!
GPI's remit has expanded under your leadership, with game development and production now a powerful string to the company's bow. What sparked this change in direction?
This is a very competitive business, and as long as ten years ago I started to see a number of China factories become very visible in the industry. Now, there are many factories in China – and elsewhere – who are touting their game manufacturing capabilities. While they may offer very low prices – and make a lot of promises – what they lack in their approach is a number of services that we focus on as a means of differentiating ourselves.
In addition to services on the 'back end' of the product manufacturing process that we have always offered – things like freight forwarding and product safety testing administration – we now offer several services on the front end, like product development and graphic design, playtesting and even the licensing of product concepts from our own portfolio of games.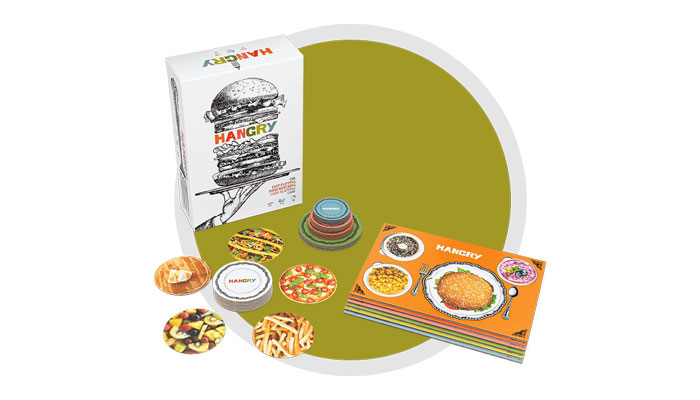 Yes, let's dive into that side of the business. How would you describe the creative culture at GPI? What's the design process like for your team?
The creative culture at GPI is completely collaborative. The process itself starts in the minds of any individual staff member. Oftentimes it's in the car, while making dinner or daydreaming during a GPI staff meeting… The idea then gets presented to the Design & Development team, along the lines of "Hey, during lunch tomorrow let's play a new game idea that I was thinking about!" We always kick the tires amongst ourselves before presenting the idea to our customers.
The design process, particularly when it comes to our graphic design and branding, is nothing magical – and we pride ourselves on that. Every project starts off with a detailed brief, created in conjunction with our client. What's the age grade, audience and tone of the game? Where will it be sold? Who's the competition? What do you think of these possible art styles and design ideas? And from there, we have our direction to head down the path to creating the final product.
You mentioned earlier about GPI licensing its own game concepts to companies, like your Hangry and No Filter games landing with Big G Creative. Creativity-wise, do you think the games space is in a good place at the moment?
I think the games space is in an excellent place at the moment. Games offer opportunities for families to reconnect, children to be stimulated without being in front of video screens, and adults to share a passion and make deep social connections through cooperative and competitive game play. There are more and more products for educators to use game play as educational tools, and the creative community that is developing games has never been more talented. The games space is broader, more challenging, more entertaining and more powerful for human connections than ever before!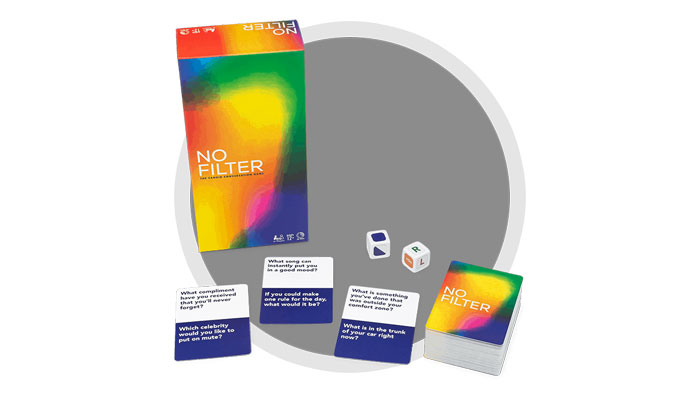 For any companies out there reading this, what would you want them to know about how they can work with GPI? And the same for any budding inventors or game designers?
The foundation of GPI's business model is twofold: We offer a 'menu approach' with our services. Our customer base is quite diverse, and we've found that they all have different needs. We work very hard to provide services across the whole spectrum of the product development cycle: design and development, manufacturing, or logistics.
The second major aspect of our business model is the expertise we bring to the industry. Our staff is extremely knowledgeable in graphic design, product development, manufacturing of all types, freight forwarding, product safety testing, international customs clearance, and so on. We even have expertise in sales and distribution.
We've discussed the creative culture at GPI, but how do you fuel your own creativity?
Personally, my creativity is stimulated anytime I can get outdoors. I'm a big fan of challenging physical activity, and my brain gets really focused when my body is working hard. Days on end at my desk behind a computer and I'm a creative slug, but ideas come so much easier when I'm moving and focused on my environment around me.
Michael, this has been insightful – and fun! One last question. Having been in the industry for decades, I'm interested in what you'd say is the biggest change to hit the industry in that time?
I think China has historically been the place to go for cheap goods, and oftentimes what comes along with that is substandard materials, unreliable processes and low quality… But that's all been steadily changing.
Factories that produce products in our industry are now very focused on meeting industry certification requirements, quality manufacturing, improvements in capabilities and increased manufacturing capacity. Of course, there's no getting around the fact that product costs have steadily risen as well, but the value proposition in China far outweighs other manufacturing regions.
—
To stay in the loop with the latest news, interviews and features from the world of toy and game design, sign up to our weekly newsletter here