GPI's Top 10 Things to Know About… Freight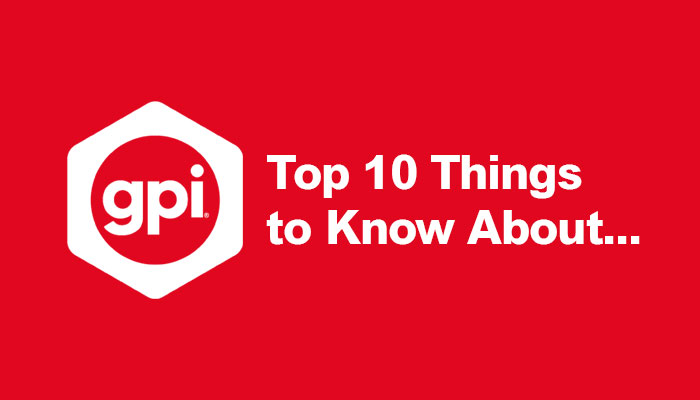 Transit times, LCL vs FCL, hidden costs… GPI's 'Things to Know' series continues with this deep dive into freight.
1. PALLETS WILL ADD TO YOUR SHIPPING COST: Pallets can cost between $10 and $33 each depending on type and factory labor charges. They also make the shipment larger, taking up more space. While no one wants to spend more money, deciding whether to use pallets should be determined by the goods you're shipping and the size of your shipment. Pallets are a great assurance that your cartons won't be shifting or damaged during a long ocean voyage.
2. CARTON MARKINGS ARE IMPORTANT: Check with your warehouse, fulfillment center or distributor. Many require specific carton markings which the factory needs to be notified about in advance. Incorrect carton markings can delay a project by weeks and result in chargebacks from your warehouse or distributor.
3. MAKE A SHIP PLAN IN ADVANCE: Don't wait until the last minute to decide where you want to ship your goods. We begin to secure vessel space three to four weeks in advance of production complete date. Having all the information about your shipment ready at that time will save you headaches and hassles, especially if you are shipping to multiple destinations.
4. TRANSIT TIMES: Make sure to factor in the correct amount of time it takes to get to your warehouse destination from China. It takes about 17 days to ship from southern China to the US West Coast, at least 32 days to the East Coast or US interior such as Illinois, Indiana or Michigan, and about 34 days to the UK. You should also add at least a week's buffer time to account for any number of delays along the way.
5. INTERNATIONAL SHIPMENTS: Check with your international distributor or fulfillment center when shipping to their warehouses. If you don't have a local business number in that country, your distributor or fulfillment center may need to agree to be the Importer of Record and Consignee. Special forms may be required to get into specific countries such as a Certificate of Origin or Form A.
6. TAXES: Taxes or duties must be paid when your goods enter a country. Taxes are based on the customs value of your goods and the type of goods you're shipping. In the US, even if you don't have a product with duties attached, you still have to pay some taxation to get in. It's usually only port maintenance and distribution fees. Different countries charge different amounts, so check with your forwarder or distributor about taxation for specific international destinations.
7. END OF SHIPMENT HIDDEN COSTS: Be aware of the hidden costs that are not included in your freight estimate but can very much affect your wallet. As mentioned above, taxes and duties vary so they will not usually be included in your initial quoted estimate. Your Logistics Coordinator can help determine how much you can expect to pay. Detention, demurrage, and customs exams are some of the costs that you will not see on your freight quote because they can't be anticipated. These charges are beyond your control, but you will be responsible for payment if they happen to you.
8. KNOW YOUR SHIPPING TERMS: Incoterms determine who is responsible for each leg of a shipment, including payment. There are many resources you can find to help you understand your shipping terms, but you should know what they entail. FOB is the most common shipping term but read your contract carefully. You may be offered FOB pricing, but if you're shipping to multiple destinations, you may only get FOB pricing on a single shipment. That would mean each additional shipment would default to EXWORKS terms and you would be paying extra for each additional shipment. FOB is typically only for ocean shipments, so if you intend to air ship, your FOB price is not going to cover the origin fees or delivery to an airport. In that case, you may want to request FCA terms instead.
9. LCL vs FCL SHIPPING CONTAINERS: The most common shipping containers come in four sizes: 20', 40', 40' High Cube, 45' High Cube. Shipping a full container of your goods is called a FCL shipment. It is only your product in the container and the container remains sealed until it reaches its destination. LCL shipments mean you are only paying for part of the container and the rest is filled with other people's goods. They are unloaded upon arriving at port and held in a container freight station until the trucker will pick them up for delivery. This extra step may add time at port to your shipment.
10. FULFILLMENT OF CROWDFUNDING CAMPAIGNS: Make a plan in advance for shipping to your backers. Know what the weights and dimensions are of your product so you can plan with your fulfillment team to have the right shippers on hand, or plan with the factory to pack your product in the shipper at the end of production, taking into account any stretch goal items that need to make it into the shipper. Communication with your factory, fulfillment and freight team are key.
–
To stay in the loop with the latest news, interviews and features from the world of toy and game design, sign up to our weekly newsletter here