GPI's Top 10 Things to Know About… Manufacturing with Plastics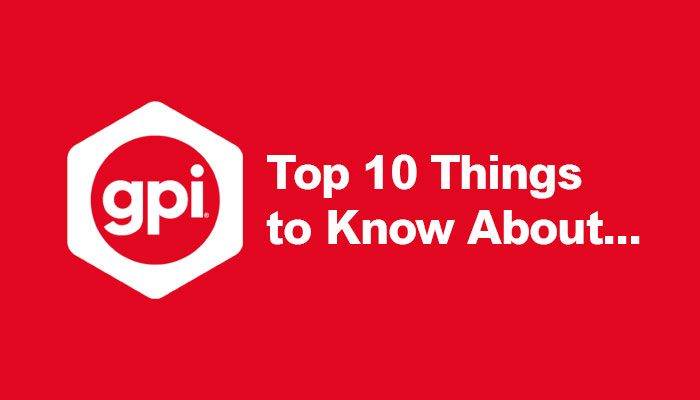 This column begins a new series from the team at GPI exploring different 'Top 10 things to know about…' in the toy and game industry.
We kick things off with their top 10 things to know about manufacturing with plastics…
1. Injection molding involves melting a solid material, injecting it into a mold, and then letting it cool down and harden back into a solid.
2. Compression molding turns a powder into a solid under heat and pressure. The letter tiles in Bananagrams are molded this way.
3. There are just seven different types of plastics, but hundreds of variations.
4. A textured pattern can be added to a mold, such as the pieces in BUILDZI.
5. A set of multiple shapes and colors, may require more than one mold. This is important to keep in mind when considering tooling costs.
6. Most factories require about 30 days to construct a mold. You'll want to plan for this in your timeline.
7. Plastic manufacturing for toys and games can include extrusion-molding (think hula-hoop), blow-molding (think disposable water bottles), and rotational molding of soft plastic (think rubber-ducky).
8. Plastics can be printed on with various techniques. These Tee Turtle standees are one example and Lunchroom's foam tater tots are another.
9. Some plastics can be molded with various levels of hardness or softness. Think wiffle ball vs stress ball.
10. Plastic shapes – like dice – can be molded with many special effects. Here is only one of endless possibilities.
For a more detailed, expanded version of this list, read more here: https://madebygpi.com/2023/02/13/top-ten-things-to-know-about-manufacturing-with-plastics/
–
To stay in the loop with the latest news, interviews and features from the world of toy and game design, sign up to our weekly newsletter here