GPI's Top Five Things to Know About… Successful Inventor Relations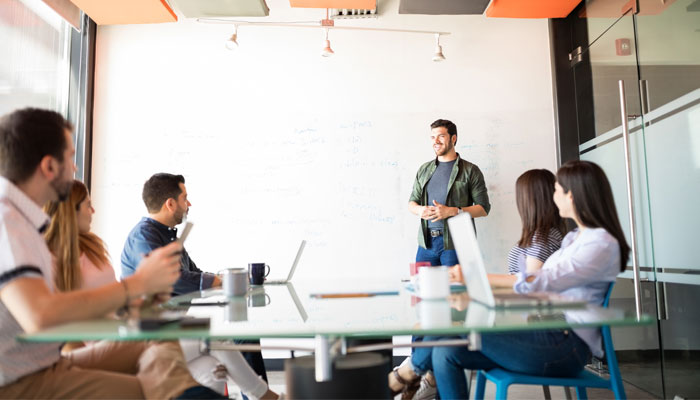 Al Ullman, Product Development Manager at GPI, shares five tips for companies looking to bolster their reputation in the inventor community.
Inventor Relations is one of the most fun and important facets of our industry for companies interested in collaborating with outside inventors.
It can be a daunting process for companies to start working together with the inventor community, let alone grow that pool of talent. Fortunately, GPI has had seats on both sides of the table and we've learned a thing or two over the past four decades.
Whether you're a new company interested in working with outside inventors for the first time or an established publisher looking to grow your reach, following the five suggestions below should get you seeing more and better concepts than your competitors and building your reputation in the inventor community.
Develop A Wishlist: Make sure you have a comprehensive wishlist that you can get in front of inventors. Having a clear message about the types of products that stand a real chance of making it through your pipeline and onto shelves will give you a real boost in the eyes of inventors. This will also save you a lot of time sifting through submissions that are not going to be feasible for your company ­– and it shows the inventors that you respect their time as well.
Be Willing to Sign NDAs: Be both proactive and willing to sign a mutual NDA. You will want to collaborate with the many intelligent, creative people in our industry on an ongoing basis. NDAs make inventors feel like they, and their IP, are protected. If you have an NDA in place, you will free yourself to share any internal concepts for contracted collaboration with inventors. This is incredibly common and the flexibility to kick ideas back and forth with the inventor community will ensure that the products you bring to market are the best they can be.
Provide Constructive Pitch Feedback: The kind of feedback you provide to inventors when rejecting a concept will strongly contribute to how you are perceived by the inventor community. Here are a few ways to handle different situations with inventor submitted concepts:
a) The quick rejection: Plenty of times it will become immediately apparent that a game is not a good fit for your company (this happens less with a good wishlist!). When this happens, be direct and let the inventor know right away. It may seem harsh, but not doing so robs both you and the inventor of time that could be dedicated to something else that IS a good fit. If you've seen a similar concept from another inventor – or are internally developing something remotely close to what an inventor is pitching you – communicate that right away. You don't have to say exactly what it is, but be clear about it so you do not end up in hot water later.
b) A rejection after review: This is for a game that made it past the initial pitch and was closely considered by your team. If you bring a game in, commit to playtesting it and take note of what worked and didn't work. If you find that the game is not a fit for your company, it behoves you to provide some constructive feedback to the inventor. In addition to a polite rejection, highlight the features of the game that you loved and the ones you wished were included. If the game is broken, point out specifically which rules were problematic in your testing. The more thoughtful your feedback, the more inclined inventors will be to bring you their best ideas.
c) Holding a concept: If you are going to review a concept for more than a month, be willing to option it. An option is an agreement with an inventor where a publisher pays them to stop showing their game for a set time. This will show your commitment to the concept, make sure no other company will get a chance to license it while you're making a decision and compensate the inventor for their work.
d)Referring a concept: If you know a company that might be a better fit for an inventor's concept, always help them make the connection. If the inventor has a positive experience from this, you will always be the team that led an inventor to success. That holds a lot of weight with regard to the respect of the inventor community. It may seem counterintuitive to send products to other companies, but if the concept does not fit your audience, it won't be competition for your games when published elsewhere.
Offer Fair Terms: Royalties and volume will be a major factor in your ability to attract inventing talent. Across the industry, inventors are being squeezed on royalty percentages, advances and minimum guarantees by publishers. This is not healthy for the industry as a whole… If the inventor community cannot afford to sustain itself due to being under-compensated, the available pool of product concepts will shrink. If inventors can rely on you for getting a good royalty, they will come back to you with the cream of the crop of their product concepts. As word gets around, you will get to be even more selective with your line as inventors vie for the opportunity to show you their concepts. Sure, you will need to back up your royalty terms with sales, but we're sure you have that in the bag already.
Have A Marketing Plan: What does marketing have to do with Inventor Relations? If you are proceeding to a licensing agreement with an inventor, show them how you are going to support their game with your internal resources and follow through. Nothing will make an inventor less inclined to come back to you with their best ideas than establishing a pattern of sitting on a concept and not moving any inventory. Even be willing to suggest ways the inventor can support your marketing efforts.
Building strong relationships with inventors is critical to success in the toy and game industry. By following these five suggestions, you can attract top inventors, discover new and innovative concepts and develop productive relationships with the inventor community.
With these strategies in place, you can stay ahead of the competition and bring exciting new products to market that capture the hearts and imaginations of players and consumers around the world.
–
To stay in the loop with the latest news, interviews and features from the world of toy and game design, sign up to our weekly newsletter here