Grand Designs: Fuse London, Seven Towns and Triclops talk innovation, industry shifts and 2017 highlights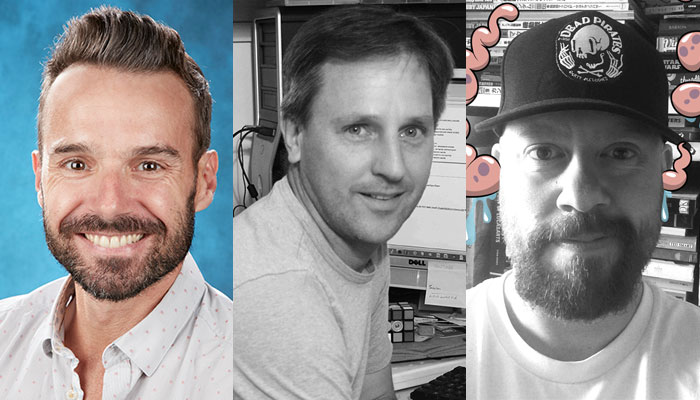 Often the unsung hero of the design community, toy and game design studios and invention companies are driving innovation in the space more so than ever before. We caught up with figures from Fuse London, Seven Towns and Triclops Studio to find out about recent success stories and how they assess creativity in the sector at present.
How has the last 12 months been for you guys?
Steve Perrin, Senior VP Design and Production, Seven Towns: In short, very good. We work in such an unpredictable and often out of sync way we always look at 'this year' in context of where we had hoped to be. The nature of our business means we're working on projects for which the future is unclear especially in terms of timelines. Working on royalties means we're often a year or more out of sync between placing items and, if successful, seeing the income.
We try to look at what we're working on and have placed in the last year or two to see what we hope will be a success in the coming years. So far, this 2017 looks set to be in line with our expectations and more importantly the next year or two is shaping up well.
Pete Cartlidge, Director, Fuse London: Our business is a royalty model and not fees. 2016 was our best ever and 2017 shaped up well, with three or four items beginning to sell strongly in the business half of the year.
Luc Hudson, Creative Director, Triclops Studio: It's been really busy. We've seen an upturn in the business with new clients asking for our input on a wider range of products in both toys and games. It has felt really positive in comparison to previous years although the weak pound may have worked in our favour with clients stateside!
What have been some of your biggest successes recently?
Pete Cartlidge, Director, Fuse London: Our Sit to Stand Skyway play-set for Fisher-Prices's Little People brand was our largest grossing royalty earning item and one of Mattel's biggest unit drivers in 2016. Our Gravity Maze puzzle does great volume YOY for our licensee ThinkFun and last year, it was joined by our new single player game, Roller Coaster Challenge. It's earned a Toy of the Year nomination for Game of the Year and is off to a strong start. Finally, we have seen strong performance from our Rarity Runway Playset and fashions system for My Little Pony (Hasbro), which was launched back in January 2017.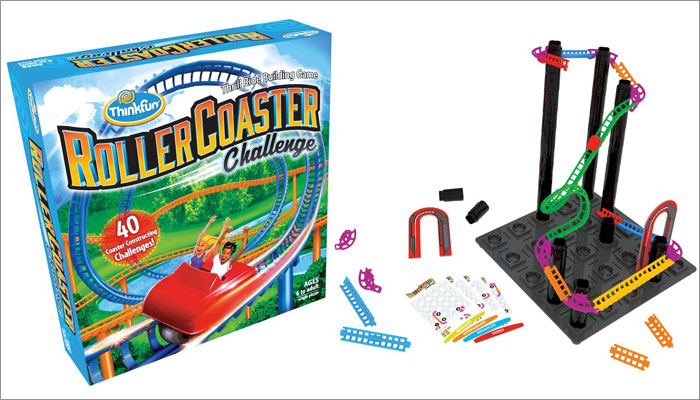 Steve Perrin, Senior VP Design and Production, Seven Towns: Seven Towns has created a heritage of classic items that have been consistently marketed by our partner toy companies for many years such as Monopoly Jr, Lotti Karroti, Pig Goes Pop, Miss Kipik and Penguin Pile Up. During the past year, we have seen high profile launches on I-DO-3D Print Shop, Silly Sausage, Sprinkle Stix , Who's The Dude, Greedy Granny and Staccups.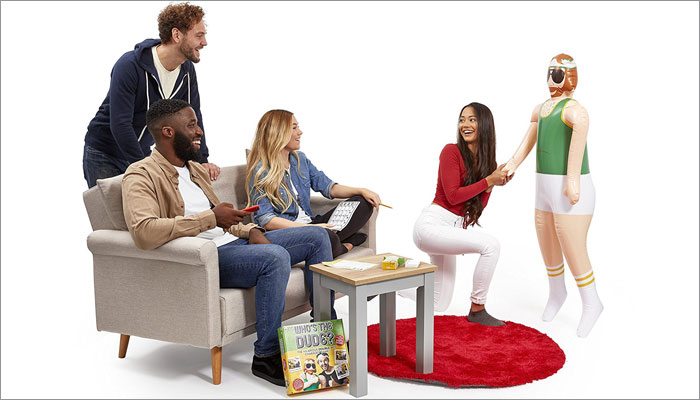 Luc Hudson, Creative Director, Triclops Studio: Fungus Amungus still had shelf presence this past year. We worked closely with the team at Vivid to bring them to life, no pun intended. We're really proud of the line-up and still scarred from some of the Google image searches that inspired the character designs and names!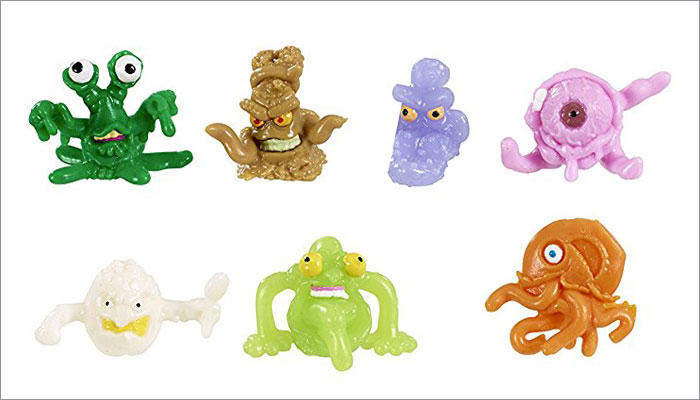 How do you assess the state of creativity in the sector at present?
Luc Hudson, Creative Director, Triclops Studio: It feels like the industry of old has the potential to stagnate and get left behind, but the market is being infiltrated by new companies and new products with a more contemporary approach. Toys and games companies are having to consider new target markets with their products because the window for children to play with real-world, traditional toys is being impacted by the influence of screen-time.
Many companies are using vloggers and YouTube to promote their products, rather than more traditional TV advertising, and this taps into unboxing and drives the success of lines like MGA's LOL Surprise. It's not a massive injection of freshness in some ways, but these incremental changes to the way that toys and games are consumed and promoted does bring about change to the design process.
This should all be for the good in the long-term – if the public get cynical enough of the boom and bust of movies driving product lines, there will be sufficient desire for alternatives so that creativity will be encouraged as a result.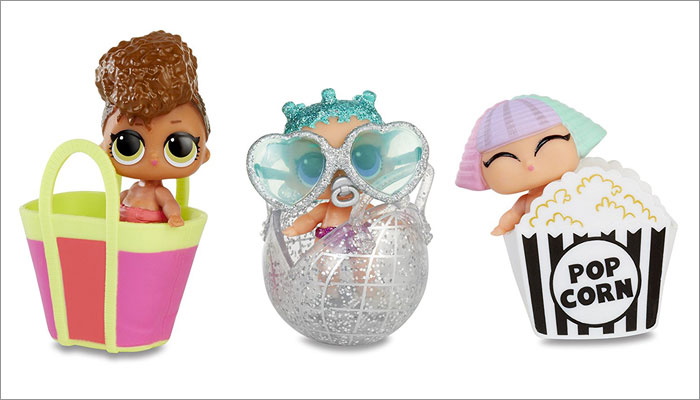 Steve Perrin, Senior VP Design and Production, Seven Towns: That's a hard one to assess. Creativity is such a subjective thing. However there have definitely been some seismic shifts in the industry that have been product led. Bunch O Balloons has been huge and brought innovation to the outdoor play area, while social games have exploded. Hatchimals created a huge hype around a new play pattern for feature plush and Shopkins continues to show how collectability for girls is can drive a brand new direction. Probably where the biggest creativity is coming from is in observing trends and being very quick to react to them, as much as from having pure original thoughts.
Pete Cartlidge, Director, Fuse London: I think this last year has shown that more than ever, kids and parents celebrate bold and frame-breaking play patterns and online trends. Who would have guessed that the majority of 2017s top ten toys would have come from the so-called non-major players? PickMi Pops, Hatchimals Colleggtibles and L.O.L Surprise are all new launches for this year and have brought huge innovation to the collectibles aisle. Hats off to Moose, Spin Master and MGA for daring to innovate and spotting the appetite for products which truly deliver on unboxing 'surprise and delight'.
Likewise, Fingerlings from WowWee has quickly established the firm as a player in the hyper-competitive electronic pets category. The end of the year is showing that this trend looks set to continue with enterprising companies introducing new lines in slime and putty compounds. It's a very exciting time.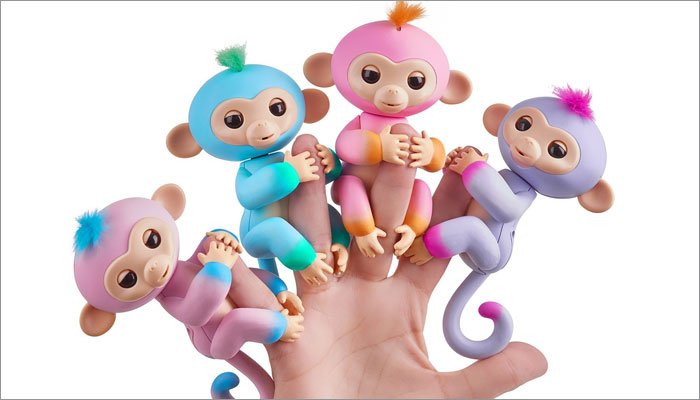 What have been some of the biggest changes to the way you work as an agency over the last few years?
Steve Perrin, Senior VP Design and Production, Seven Towns: We have been in business over 50 years with an average team tenure of over 15 years. This means we have very strong knowledge base and skills which underpin the creative and commercial teams. During the last five years, we have continued to evolve our skill base in developing, promoting and recruiting new staff and investing in technology and training to ensure the we keep ideating and innovating great ideas.
Luc Hudson, Creative Director, Triclops Studio: Timeframes have certainly become more condensed over the last five years. Perhaps that is because there is a race against competitors to release something that is off the back of a current trend. Time is absolutely of the essence, so many trends come from online crazes.
Can you tell us about anything that'll be hitting the shelves from you this year?
Luc Hudson, Creative Director, Triclops Studio: Mmmmmmmm, not really! We were involved with Spin Master's recently announced 'Super Dinosaur' property but can't say more than that!
Steve Perrin, Senior VP Design and Production, Seven Towns: That's tricky. We certainly do have some very exciting new launches in the pipeline but confidentiality on behalf of our partner toy companies is important so our lips are sealed. One we can shout about is the patented Flex-Power technology and toy range now seen in the Hasbro's Stretch Armstrong and the Flex Fighters toys and associated Netflix animated series.
Pete Cartlidge, Director, Fuse London: I have to be careful, as most of our newly licensed innovations have yet to be publically disclosed but I can tell you that we have been very busy helping girls get creative with craft and hair play 'maker machines'. Another area of activity has been pre-school, with multiple items launching with well-known brands that utilise our inventions. Finally, standby for something mind-blowing in the action/adventure aisle as the 'Caped Crusader' will be unleashing havoc on Joker and co with one of our latest inventions come autumn.