Greenhouse Area at Toy Fair 2018 now sold out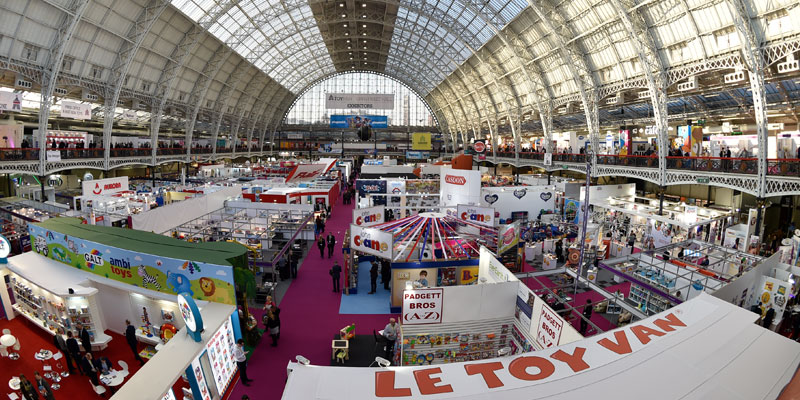 Toy Fair 2018 is set to replicate the success of the 2017 show, with just five per cent of the overall space remaining.
The exhibition is almost sold out nearly six months in advance of the show opening on 23rd January, with space in the Greenhouse Area already sold out.
This year, the Greenhouse Area, dedicated to helping small and start-up companies break into the industry, has been extended by 80sqm to accommodate the huge demand for the area and to support the ever-growing talent in the industry. The expansion equates to 16 more stands, which will help the show to nurture and support smaller companies looking to make their mark in the toy industry.
The Greenhouse will welcome many first-time exhibitors to the show including Forever Collectibles, Rainbow Eco Products, Added Smile and Bildy.
The show will also welcome back 75% of exhibitors across the toy, hobby and game sector, from last year's Toy Fair with returnees including Flair Leisure Products, Playmobil, Spin Master, Character Options, Vivid, Orchard Toys plus many more.
"The London Toy Fair is a major highlight in the calendar for Character Options," said Jerry Healy, group marketing director for Character Options.
"The event allows us to cost effectively showcase our entire portfolio to the widest cross section of UK retail possible under a single roof. There are in addition many other benefits that come with the show; Toy Fair is the first opportunity to present key lines and stand out products to the media which generates many opportunities to explore throughout the year particularly at the time of launch. What's more, as the showcase event for our industry, the London Toy Fair also provides a great place to renew friendships across all sectors of the toy trade."
Toy Fair return to Kensington Olympia from January 23rd to 25th 2018 and will accommodate more than 250 exhibiting companies.