HABA USA launches 2017 Game Design Challenge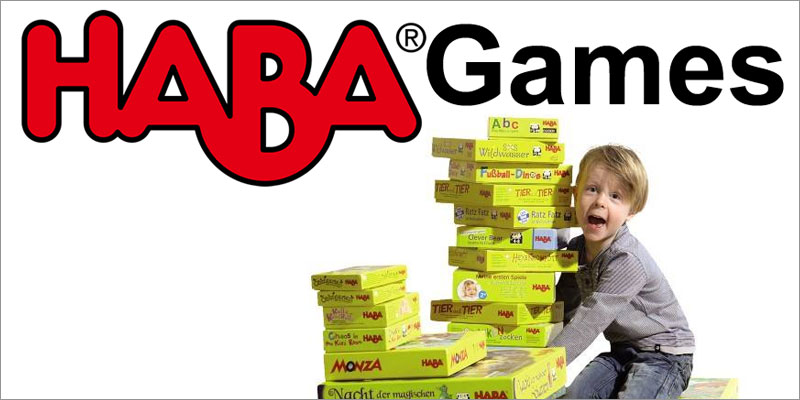 HABA USA has launched a game design challenge that will give one lucky winner the chance to present a concept to the director of new game development at HABA Germany's corporate office.
Participants will receive a design kit that they will use to create a new game and each kit will be unique, including random items from HABA games spanning puzzle pieces, wooden figures, dice, blocks, board sections, and other pieces.
A panel of judges, made up of game designers, local players, store managers and HABA USA staff, will play all of the games and select the top three to five games that are deemed to be the best fit for HABA.
The selected winners will receive a HABA games bundle, while the winner's game will be shown to the firm's director of new game development at HABA Germany's corporate office.
'We cannot guarantee that your game will be published, but it will be given a fair look,' read a statement from the firm.
Games submitted to the challenge must adhere to the following rules:
• 2 to 5 players
• 15 to 45 minutes game length
• Use at least three of the items from the kit. (Using the same item multiple times is fine)
• Rules should be complete enough to play the game.
• Only include intellectual property you own or have rights to use.
• Be a family game.
• Something that fits into HABA's game line.
• Theme and mechanics are left up to you.
• Art does not need to be finalized, as these are prototypes. Temporary art or no art either is okay.
A maximum of only 200 kits will be made available, with a limit of one kit per person/group.
If HABA USA has any kits leftover, it will be bring them to Origins Game Fair, which takes place June 14th to the 18th in Columbus Ohio and at Dice Tower Con in Orlando Florida, July 5th to the 9th.
Participants can submit their game idea to:
HABA USA GDC
4407 Jordan Road
Skaneateles, NY 13152
With your game submission, please include a completed 'Submission Form' that was included with your kit. Rules should also include the name of the game, number of players, and game length.
'Prototype games will be kept and not returned unless you provide a prepaid, return shipping label with your game contest submission,' read a statement from HABA USA.
'The designers will retain all rights to their games. If there is a game that HABA wants to develop, we will work with you on obtaining rights at that point.'
This contest is open to US residents only and applications will close on July 31st. To apply, click here.