Hands On Design's Adriana Molina and Maria Sarmiento on creativity, collaboration and keeping track of trends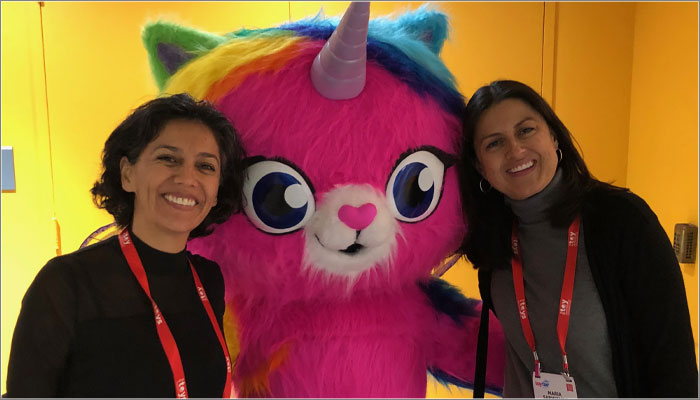 Hands On Design is the Miami-based invention studio, founded by Maria Sarmiento and Adriana Molina.
Next month sees Hands On celebrate its 20th anniversary, and in that time the firm has invented successful toys and games across multiple categories. This includes dolls like Mattel's Barbie Breakfast Play-Set with Stacie, games like Pictionary Frame and play-sets like Spin Master's Rusty Rivets Lab.
We caught up with Maria and Adriana to learn more about how they got started in the world of toy design and what's changed about their approach to invention in the 20 years of Hands On Design so far.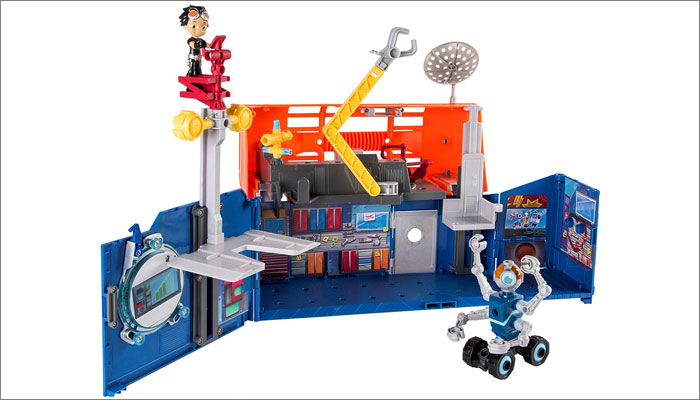 How did you both get started in the world of toy design?
Maria Sarmiento: I studied Industrial Design in Colombia and a few months before graduating, I started to look for other programs that would allow me to specialize in a specific field within design. One of my friends gave me an ID magazine (a magazine hard to find at the time back in Colombia); as I flipped through the pages I ran into an ad that read "design toys for me at FIT." I paused for a second and thought how cool that there is actually a program to design toys! I had never even imagined that toy designers actually existed. So I went to school for toy design at FIT, my first job was at Mattel and that's how I started to play for a living.
Adriana Molina: Maria introduced me to the fascinating world of toys. I am an Industrial Engineer and before being in the toy industry, I worked with consumer packaged goods companies on business process optimization and the implementation of new technologies. During that time, more than 20 years ago, I knew that Maria was finishing the toy program at FIT and then went to work at Mattel. Her passion for toys was so infectious that it sparked in me a great interest in it. I was so amazed to know that I could be part of the happiness and development of kids by creating toys; so that's when I decided to start my own journey in the toy-inventing world.
And what brought you both together to start Hands On Design?
MS: Well, the fact that Adriana and I are married made it easy for us to be somehow involved in each other's professional life. Adriana is an engineer with a business background and with my design background we complement each other; it is actually the perfect combination of our skills. I had started the studio in 1998 after I left Mattel to move to Miami because of her job. In 2000, she joined Hand On Design to take the studio to the next level, improving our reach to clients, the overall operation, and managing all the legal and marketing side of the studio. It is in fact a plus that we are together because we brainstorm most of the day.
AM: What brought us together was the desire to combine our skills – Maria's impressive design talent and always creative mind (which I define as genius!) and my business skills – in order to embark on an entrepreneurial journey doing what we both love to do, in the industry that we felt very passionate about and in the environment and lifestyle that we wanted to. We wanted to have the freedom to invent, create and design any new toys that came to our minds and we wanted to do so in an environment where we could thrive. That's when we decided that the best way to do it was by joining forces at Hands On Design.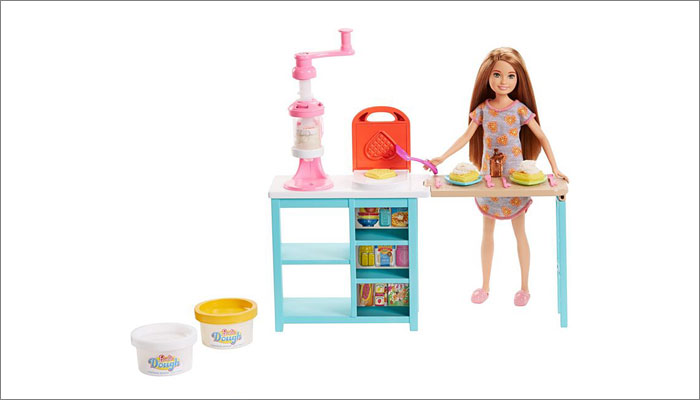 And how would you describe Hands On Design? Is there a trait or quality that all your inventions share?
AM: Hands On Design is purely a toy and game invention studio. We totally believe in collaborative work and that by bringing different perspectives to the table, the creative thinking is elevated and therefore amazing innovation is generated. All of our creations are a part of a passionate collaborative creative process.
MS: Hands on Design is our outlet for creative thoughts; a space where all ideas are valid and considered. We are not focused on any specific category; we go from designing a game one day to working on boys collectibles the next. I don't think there is a specific trait or imprint shared by all our creations but our approach to design is always the same: we develop concepts that we want to play with; concepts that we feel are fun, simple and actually viable in production.
If Linkedin is to be believed, Hands On Design will be celebrating its 20th anniversary next month – congratulations! Has your approach to toy design changed much over the years?
MS: Yes, that is right! We are very proud of what we have accomplished so far. We have definitely grown and evolved through the years. Designing toys, or should I say, designing for kids is definitely not the same nowadays. Kids today receive information from so many different outlets and experience the world in a different way, through social media, influencers, etc. We have had to focus more on trends, and we've become followers; not just of kids, but of what kids follow.
The basic play patterns are still relevant, but new play patters have developed as well. We just have to be clever in how we blend the trends into concepts and experiences that are fun for kids today and focus on how to engage them in a way that fits and feeds their curiosity.
AM: I would say that one of the biggest changes to our approach is in the way we see collaboration. At the beginning, the entire creative process was done internally, from brainstorm sessions to designing the concept, to creating prototypes. During these 20 years, we have established long-term relationships with incredible talented fellow toy inventors, mechanical engineers, electronic engineers and AR/VR specialists and now we collaborate with them on a project-by-project basis.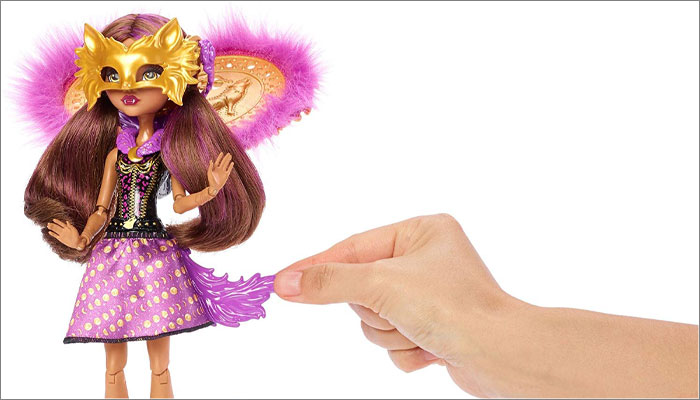 And in those 20 years, the industry has obviously evolved a lot. What would you say has been the biggest change to hit the toy space, and how did you guys adapt to cope with it?
AM: I think connectivity, social media and technology have changed the toy space dramatically. It is now very important to create concepts that provide an experience; concepts that can be shared on social media or have a big presence with influencers.
MS: I would say the biggest change is pricing vs. innovation and play experience. Our challenge is to continue to deliver innovation and fun play at low price point, manufacturing cost and very tight margins.
How do you guys fuel your creativity? Does working as part of team, rather than as solo inventors, help when it comes to the creative process?
MS: I personally find that I am more creative and inspired when I'm not sitting at my desk. I find inspiration in places that are not the toy aisle necessarily. If I'm in my office, I am actually figuring out and trying to develop an idea that I thought of on my morning walk, or while I'm at the bakery, or at Home Depot. Life and people around us are constant inspiration. We do also go to the toy stores to play with toys and do research; brainstorming and wish lists are always helpful too.
And yes, it definitely helps that we are a pair. I truly believe that our work is a result of our lives together and our everyday conversations and thought sharing. Adriana and I are basically in constant brainstorming sessions and bouncing ideas off each other, which I love.
AM: I fuel my creativity by observing the everyday objects and experiences around me. I have also noticed that my creativity gets an extra boost when I travel; mainly because I see either completely new objects or very familiar ones from a totally different perspective.
And on top of that, when I share this experience with my genius creative partner, that's when I get the winning formula.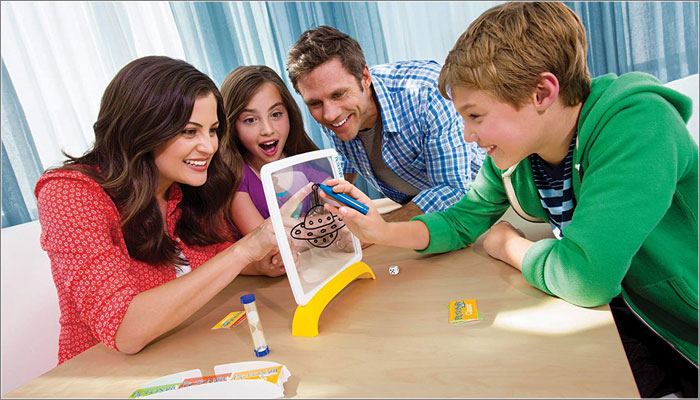 And finally, before I let you go, how has 2019 been for you guys?
AM: During these 12 months we have been very happy to see our Pictionary Frame Game and Barbie & Stacie Waffle Station out in the market. We have been doing some amazing collaborations with very talented partners. We have some exciting products hitting the market in Spring 2020 across the food activity, plush, collectibles and electronics categories.
MS: Yes, every year is different and interesting in its own way. I like that we have never focused on a specific category, which allows us to place toys in different toy categories every year.
Brilliant. Thank you much for taking the time out to talk with me and again, a huge congratulations on 20 years on Hands On Design!
—–
To stay in the loop with the latest news, interviews and features from the world of toy and game design, sign up to our weekly newsletter here