Happy Puzzle Company founder Gavin Ucko lifts the lid on selling via TV shopping channels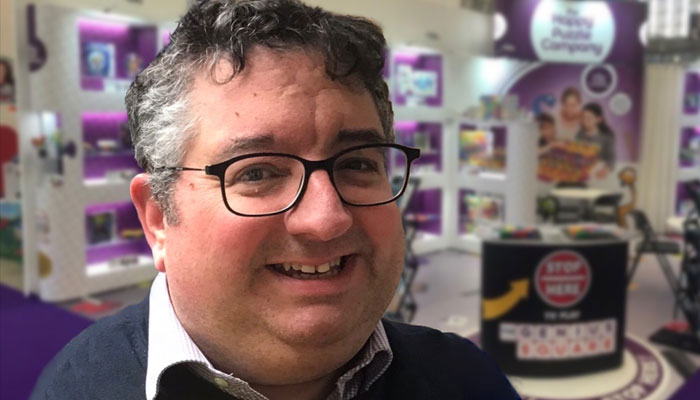 Gavin, welcome back!
Thanks for having me back!
Not at all; we've always got time for people that've got time for inventors. So… Not long after we last spoke, you popped up on the TV shopping channel, Hochanda. You did a fantastic job presenting… And I know selling on TV is a real skill. How many appearances have you made?
We're up to 36 one-hour shows now – and I'm loving every second of it. When I first started, I had to go through quite extensive training. There's a lot to learn and, of course, live TV comes with different pressures. But it's awesome fun!
What inspired you to go down that route?
I've always loved being on TV. I've done nine game shows and various other appearances on things. I know that some people hate the thought of being in front of a camera broadcasting, but it's definitely my happy place!
When did you first warm to the idea?
As a seven year old, I used to have an imaginary TV show with a friend of mine… We'd 'broadcast' from the bedroom. I know lots of children do that, but I was pretty determined to make it a reality!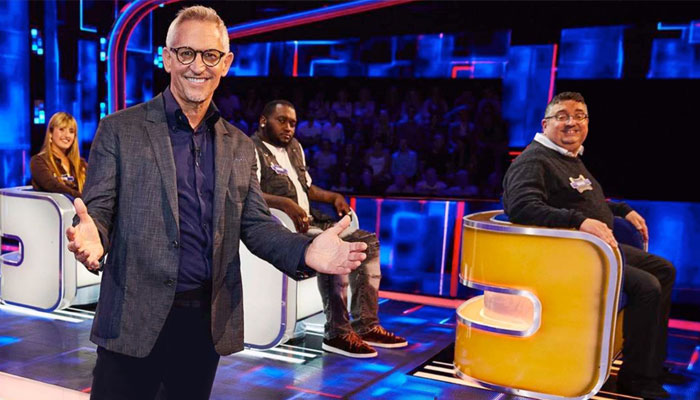 I can't imagine it being too easy to set up… How do you go about it?
There's a lot of preparation that goes into every show. In the week before, there's all sorts of planning and discussions with the sales and production teams. On the day, it takes about two hours to prepare for the show, including meetings with the production team and my co-presenter.
I wouldn't expect you to tip your hand too far, but what kind of investment do you need to make to get it to happen? Not just in terms of the fees for doing it, but also what kind of stock levels would you need to hold?
Different TV stations charge in different ways – some charge for the airtime; others take a chunk of the sales that come through. People do sometimes scroll through their TV channels and wonder who watches all these shows, but people do and the audiences are really significant.
Yes, I understand it can be an enormous audience…
Very much so. The station I work with – originally called Hochanda, then The Craft Store – recently  purchased another station called Create and Craft. They're going to make up one mega-station. It's unbelievably exciting – and it's about to happen!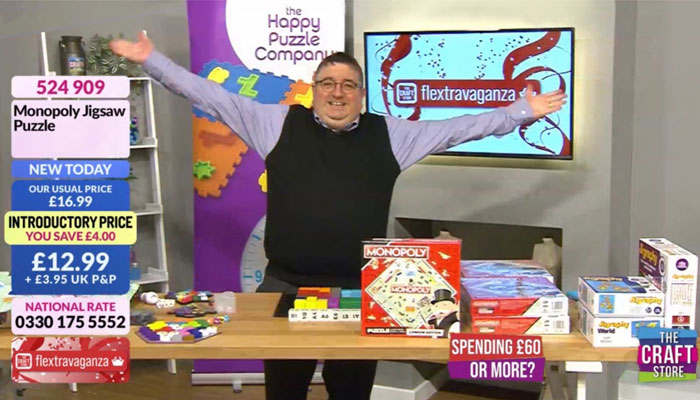 And just so I understand a little bit more about the admin, who processes the orders?
The TV station takes the orders, processes them and then they pass the stock order over to us. We then send the stock in one batch – and they send it out to the customers. It's a smooth operation!
It sounds it. Well – the admin side of it, anyway. Let me ask you this… What skill base would somebody need if they were gung-ho enough to give it a go?
Firstly, you definitely need to like the sound of your own voice!
Tick! So far so good!
There's also no point in being camera shy. You simply need to be happy being yourself and showing that off to an audience. The more natural you can be, the better you will do it. Live TV is a different skill set – but it's more fun I think.
That makes sense. I imagine it's far harder work if you're trying to put on a persona for the camera…
Right… And there's just so much to focus on the whole time. There are cameras and screens all over the place, including overhead, so you have make sure you're looking in the right place the whole time.
And what about running the show to time and taking direction?
Good question! There are clocks that need watching, and a floor manager. The floor manager uses sign language to get instructions across. I don't get to wear an earpiece yet – that's another pressure as the producer delivers instructions while you're speaking.
There's just so much going on! I'm curious then: does what you're doing on TV greatly differ from the way you pitch in real life?
For me it's the same. I'm very loud and love talking. It's always been important to me to just be myself in front of the camera. There's no acting, I am just being me. That's always going to work best.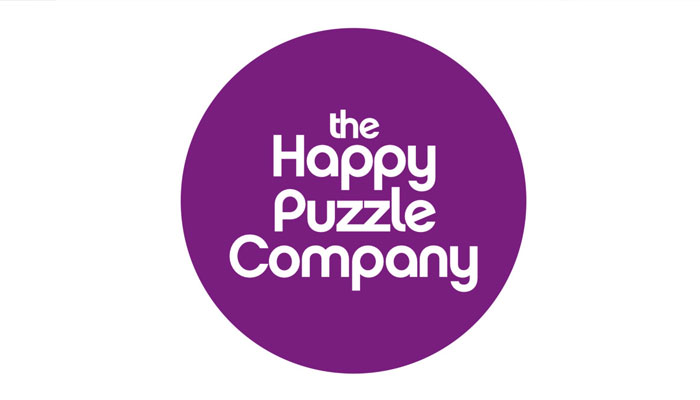 In terms of what you're saying while you're showing and playing the games, is that mostly scripted and on an autocue?
There's no autocue, no. The nature of shopping TV is that you just naturally do everything as it comes along. You have screens with core information that you need to pass on to the viewers, like phone numbers and product numbers. Of course you prepare thoroughly, but it's not scripted – and that works better. You're talking to your audience and it works best if you just let it flow.
Something I thought you did brilliantly was mostly avoid the non-words that so many people can't help but use: Um…Ahhhh… Errr… Is there a specific skill to that? Is it a technique? Or do you just have the gift of the gab, Gavin?!
I think a lot of the time, people do that because they're nervous. When that happens, you're too focused on what you're going to be saying next. If you relax and just talk to the audience as yourself, it flows. Of course, you do have to be a bit careful what you say – there are some do's and don'ts.
Funny you should say… One of my do's is "Do avoid writing do's and don'ts"… No one agrees on how to apostrophise it! Let's battle on, though!
Well, eventually talking without those non-words just becomes natural. I also feel the audience is a loyal one, and part of the Happy Puzzle family… So we chat! It's just a bit of a one-way conversation!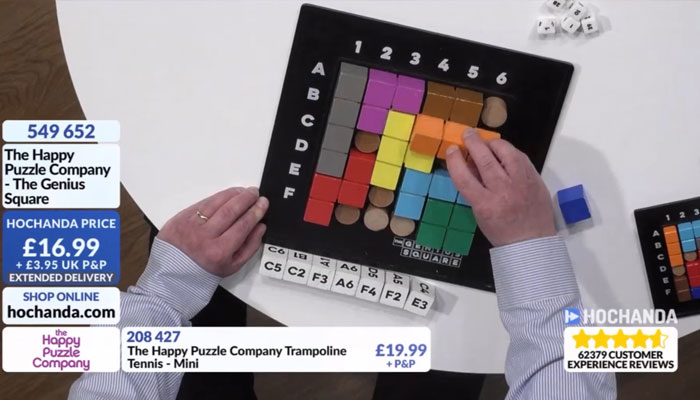 And in terms of that familiar feeling, that friendliness, are you friends with the other presenters and crew off screen? Or do you just turn up, do the show and that's it?
No, we are; we're like a big family and we all get on brilliantly. We're almost all friends with each other on social media and chat to each other in real life! It's lovely and it's a privilege to be part of such an awesome setup!
And as a result of the exposure, do you get recognised in the street?
I do and I love it, because it shows people are watching and enjoying what I do. Let's be frank here, I'm no Ant or Dec in terms of wide recognition, but it's a nice feeling when it happens!
What tips – that aren't necessarily obvious – would you give someone who wants to sell games on TV?
You'll only ever make a success of it if you really, passionately believe in what you're selling. There's no pretending with live TV – unless you're genuine, it won't work. Above all, you have to really want to do it. You need to be itching to share your wares with the world and let them know that you want them to love what you're selling as much as you do.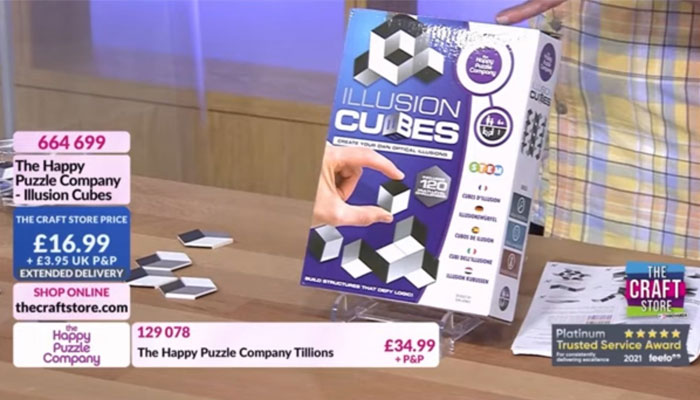 Great stuff Gavin. One final question: what's the one question I could've asked you, but didn't?
You could've asked me what I'd like to present on TV more than anything else. The answer is a gameshow that I'd devised myself! Goodness me that would be amazing… Wow! You've got me incredibly excited now, thinking about the answer to a question that you never actually asked me!
Not asking good questions is part of my schtick! Alright! Thanks, Gavin; you've been insightful in an area that almost no one discusses – thank you again. Let me know how you get on with the gameshow – I've got a feeling you'll be pitching it within a couple of weeks!
Thanks Deej; lovely to catch up.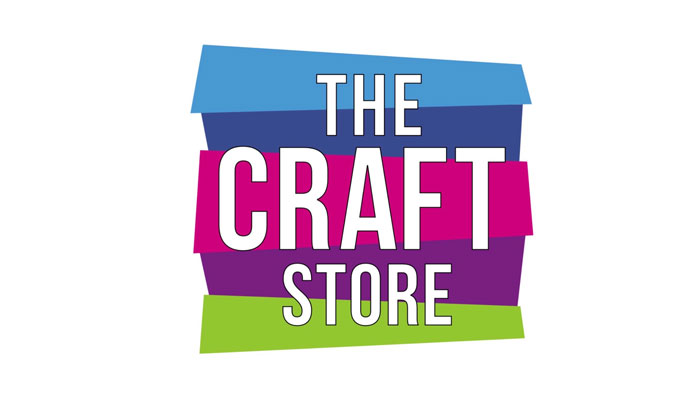 –
To stay in the loop with the latest news, interviews and features from the world of toy and game design, sign up to our weekly newsletter here