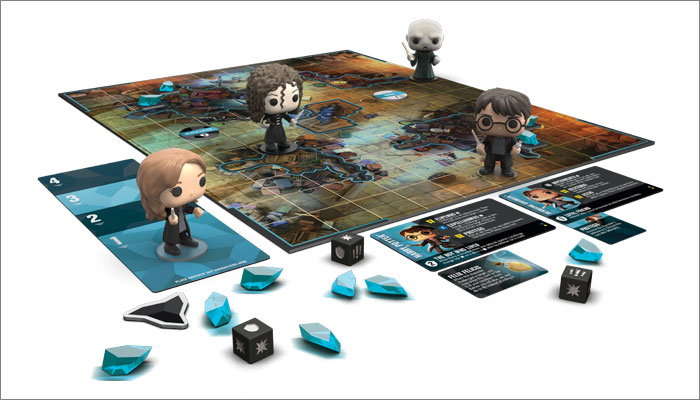 Funko Games has detailed its first product in the form of the Funkoverse series of games.
The first wave of Funkoverse titles spans six collectible strategy board games based on some of the likes of Harry Potter, Rick & Morty, DC Comics and The Golden Girls.
The games incorporate tabletop play and Pop!, with brand new three-inch figurines.
"It's thrilling to finally share with fans the debut of Funkoverse, the first pop culture infused board game from Funko Games," said Brian Mariotti, chief executive officer of Funko.
"The games division underscores our commitment in creating the most innovative and relevant products out on the marketplace. Our employees take great pride in continually discovering new ways to reach the fan in everyone."
Jay Wheatley, general manager of Funko Games, added: "There's no better place to introduce Funko fanatics to Funko Games than at this year's San Diego Comic Con. Adults and children over 10 can now create a powerful team of characters from their favourite fandoms and face off in exciting table-top gameplay."
The Funkoverse line of games lands in October.