Hasbro brings back Furby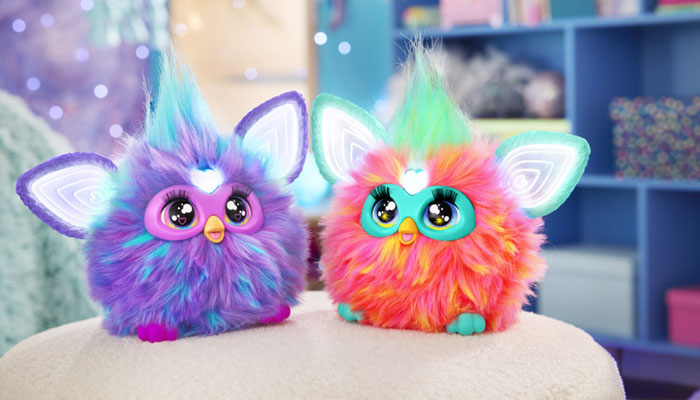 Hasbro is bringing back Furby.
As the brand celebrates its 25th anniversary, Furby is returning to shelves in Purple and Coral colours next month.
"Following its craze-inducing launch in 1998, Furby has taken the world by storm, impacting every corner of the culture zeitgeist, from music to television and film," said Kristin McKay, VP & General Manager of Fashion & Preschool at Hasbro.
"For the brand's 25th anniversary, we wanted to ignite the same excitement for this new generation by harnessing Furby's power of nostalgia while giving Gen Alpha everything they crave."
Furby features five voice activated modes and over 600 responses, including lights, sounds, and 10 unique songs. You can tell Furby what you want to do with five commands: "Dance Party," "Cop Cat," "Tell My Fortune," "Let's Chill," or "Lightshow". Furby also responds to hugs, pats, belly tickles, shaking, and feeding of its Pizza Charm.
"Over the past few years, we've done a lot of research to understand what kids would want to see in a new Furby," said McKay.
"Through this research, kids told us that it was important for Furby to be their ultimate best friend – a furry companion to do all the things a BFF would do, like dance to music, share fortunes, meditate, mimic each other in silly voices, and even put on a light show, and that's exactly what we created."
–
To stay in the loop with the latest news, interviews and features from the world of toy and game design, sign up to our weekly newsletter here