Hasbro brings back HeroQuest via its HasLab crowdfunding platform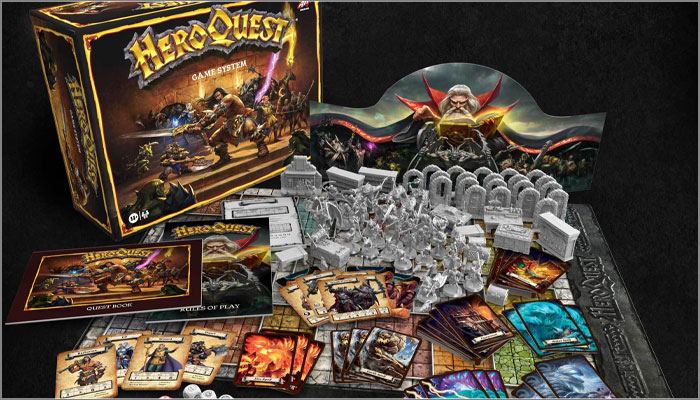 Hasbro is re-launching HeroQuest, the fantasy role-playing board game that first launched back in 1989 from designer Steve Baker.
The game will be marketed under Avalon Hill, a subsidiary of Hasbro, and is launching through Hasbro's crowdfunding platform, HasLab.
The campaign is looking to raise $1m by November 5th, and the new updated version of the game will feature new art, premium miniature figures and exclusive quest book.
"There's a powerful nostalgia that surrounds HeroQuest, and a gameplay experience that is back in style, making it the perfect time to bring back this epic brand," said Jeff Anderson, Senior Vice President and General Manager at Hasbro Gaming.
"HasLab creates the perfect avenue to deliver something directly to the fans and makes the community an integral part of the relaunch."
There will be two tiers of the HeroQuest available through HasLab:
– Heroic Tier – Available for $99.99, this tier includes the core HeroQuest game system featuring 71 highly detailed character and furniture miniatures as well as 4 bonus hero miniatures and an exclusive Sir Ragnar miniature only available during the HasLab campaign.
– Mythic Tier – Available for $149.99, this tier includes everything from the core HeroQuest game system, plus two expansion packs (Return of the WitchLord, Kellar's Keep), two exclusive figures (Mentor, The WitchLord) and the ability to receive additional components and exclusive offerings through different tier unlocks, which are not available at the Heroic Tier.
The campaign has already raised over $890k; you can check it out here.