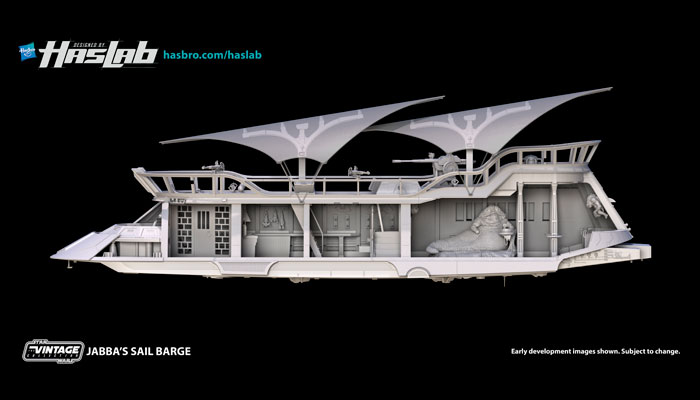 Hasbro has detailed HASLAB, a new crowdfunding platform dedicated to launching 'trophy items, both in significance and size'.
The first product to grace the service is The Vintage Collection: Jabba's Sail Barge, a $499.99 toy that'll be the largest Star Wars product Hasbro has ever created, should it reach its goal of 5,000 backers.
Measuring approximately 4ft long, Jabba's Sail Barge features detailed decks, removable side panels, vintage packaging, and soft cloth sails, as well as a 3.75-inch scale figure of Jabba the Hutt.
Backers will also receive a 64-page booklet detailing the design and development process behind the actual Sail Barge film set piece and Hasbro toy.
Fans have until April 3rd to back the project. Check out more on the new platform below: