Hasbro debuts parody versions of classic games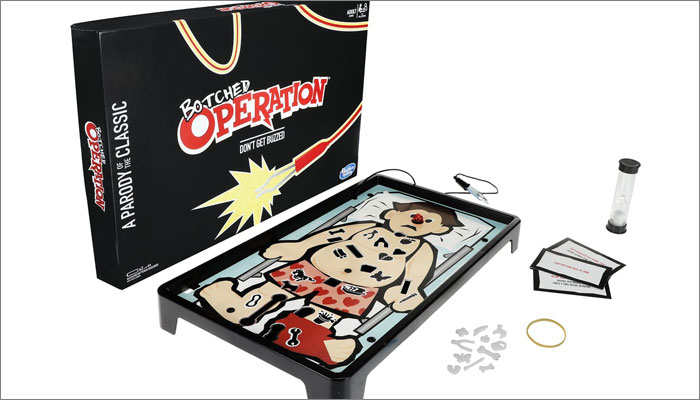 Hasbro is launching a line of parody versions of some of its most iconic board games.
Games to get the parody treatment include Clue (known as Cluedo in the UK), Game of Life, Operation, Sorry and Mystery Date.
Clue: What Happened Last Night? Lost in Vegas sees a murder replaced by a The Hangover-inpired missing person case, as a group wakes in a hotel room after a night out in sin city, only to find one of the group is missing.
Elsewhere, Game of Life: Quarter Life Crisis adds 'crippling debt' to the classic game, as you race to pay off $500,000, while Botched Operation sees players attempt challenges while simultaneously trying to remove parts of Cavity Sam without getting buzzed.
Sorry! Not Sorry! adds a layer of awkwardness to the game with 'have you ever?' question cards thrown into the mix, while Mystery Date: Catfished brings the Hasbro dating game into the digital age with online dating and catfishing present.
The games will be exclusively available at Target from October 1st, according to Romper.