Hasbro's Gray Bright on fuelling creativity, driving innovation and creating legacies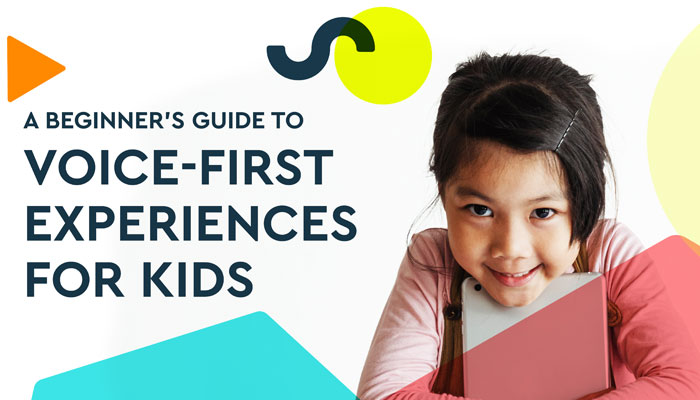 Gray Bright spends his days innovating around gaming mega-brands like Game of Life, Trivial Pursuit and Scrabble as Senior Director of Product Design and Development at Hasbro Gaming.
Away from games, Gray tinkers with inventions as eclectic as an M&Ms sorting machine, a device that helps you to master the piano and a motorised desk that he rides around Santa Monia.
We caught up with Gray to find out more about his approach to invention, innovation and legacy-building.
Hi Gray! Delighted to connect and catch up. Let's start at the beginning… Was a career in invention always on the cards for you?
My childhood involved watching Monty Python and building robots, so I think I was always going to be an inventor, mixed with a bit of silliness. I did hope my career advisor would confirm that "mad scientist" was a viable occupation, perhaps following in the footsteps of Doc Brown from Back to the Future, my favourite documentary.
Having studied robotics and worked within the design, development, manufacture and sales of over 1,500 consumer products for the past 20 years, I remain thrilled to be an active participant and true supporter of the invention ecosystem.
Over those 20 years you've been in industries outside of toys and games, but would you say your approach to design always had a playful streak?
Absolutely, great observation Billy. You can find an element of play, fun or humour in almost everything I make.
A fun personal example is many years ago I rewired my car with all the sound effects from the arcade machine "Daytona USA" so when I opened the door my car would announce "Please Select A Race Course" and then once I started the engine it would scream from a speaker under the hood "3.. 2.. 1.. GO GO GO!!!". My favourite feature was driving under toll check-points as I hacked my eToll device to make the car announce "Timeee Extensionnn!"
Ha! Incredible. Love it! Do you find tinkering on fun side projects keeps your love for inventing alive?
Absolutely; to fuel my passion for invention, I spend a lot of personal time making fun things such as robots that play air hockey or cook dinner, M&M's colour sorter, Bitcoin ticker that plays music based on price, Gray-TV broadcast station, and I currently drive around Santa Monica on a Motorised Desk which is very sensible and I get a lot of work done on it… Ok it's very silly and my wife and I mainly sing karaoke from it.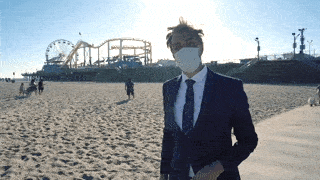 Well, we have to put a shot of that below because it's as brilliantly bonkers as it sounds!
Inventing and making also led to me earning a spot with JosephMark as a contestant competing for a $1,000,000 prize on reality TV Show America's Greatest Makers, produced by Intel/Mark Burnett and broadcast on TBS.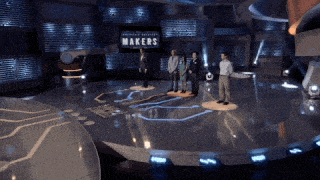 Whilst these inventions are great fun, professionally I've been involved in globally important innovation across many products, services, and experiences. A highlight with true purpose was helping LFL and Uber implement a feature in their app that teaches riders to sign 'hello' and their name to their next driver who is Deaf or Hard of Hearing.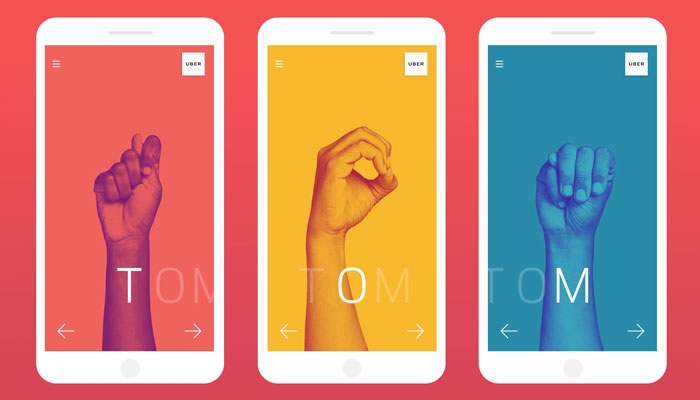 Incredible stuff Gray. So, how did you find your way to Hasbro?
While studying Robotic & Mechatronic Engineering, I was working at my childhood hero's company, the Australian consumer electronics retailer Dick Smith Electronics (DSE). It's an equivalent to Best Buy in US or Currys in the UK.
During this time, I progressed from an associate selling on the shop floor, to the buying and marketing graduate program at parent company, Woolworths. I landed back at DSE as a national buyer, and ultimately the head of product development and private label.
I was with DSE for over a decade, and in Australia after working for the same company for 10 years you're gifted a three-month holiday. I thought it would be fun to spend those three months touring across the US performing stand-up comedy. At the time my day job was head of product development, and my night job was hosting bar trivia, bingo, and doing open-mic comedy.
So you embarked on a US stand up tour?
Yes! I built a website to make it look like I was a big Australian comic and went around the US performing stand up. After this tour – which was ludicrous fun – I knew I wanted to relocate to the US and so I resigned from DSE to initiate the international expansion of a product development company manufacturing youth consumer electronic products for brands such as Skylanders, Moshi Monsters, Barbie, Hot Wheels, Sesame Street, Fox, Nickelodeon, etc – and I moved to California, USA.
During my 10 years in LA, I've worked for multiple creative studios within the design, development and innovation space, working on everything from apps and websites for Google, Uber, Stripe, Discovery, Red Bull, through to Unmanned Aerial Vehicles with custom photogrammetry systems for mapping snowfields.
I also worked for will.i.am for a year helping develop his 3D printing business endeavours, and was elected to the board of the Santa Monica Pier… Pro-tip: board roles that involve roller coasters and Ferris Wheels are the best! Around this time, I also founded a micro-mobility company focused on the research, development and future of rideshare scooters.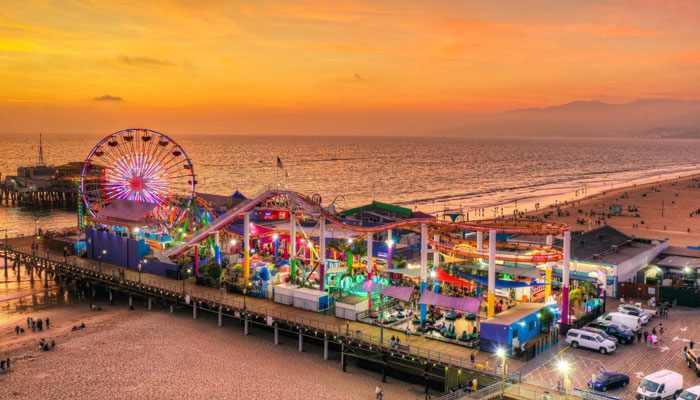 This history gives background, but to zoom in on how I directly ended up at Hasbro, that is with huge thanks to a superstar within our industry Tanya Thompson. Tanya is core to the reason I'm at Hasbro.
 
Superstar is the right word – we're also big Tanya Thompson fans! How did she help steer you to Hasbro?
I was introduced to Tanya by Brent Bushnell – thanks Brent – and soon after Tanya invited me to participate at ChiTAG as a keynote speaker at the Inventor Summit. Additional thanks to Mary Couzin for the opportunity. I knew members of The LEGO Group were going to be in attendance and having recently held my birthday at LEGOLAND – at the tender age of 33 – I included some LEGO jokes in my presentation.
Around this same time, I was pitching myself to host the then upcoming US version of LEGO MASTERS TV Show, but the production company noted they needed someone who had "a more household name." I offered to change my name to Ryan Seacrest, however they gave the gig to the actual Will Arnett.
When Hasbro contacted me regarding an opportunity to join the Games Team I was over the moon with excitement. The hiring process was led by Hasbro/industry legend Brian Chapman, President and Head of Global Design & Development.
For fun I made a robotic version of the game Operation that you could remotely control to play, and during my interviews in Rhode Island people could remotely play 'Dr. Robot Operation' via an App and robot in my apartment in LA.
The on-site interview process introduced me to a world that was amazing; the historic hallways of Hasbro's Pawtucket office, Nerf darts lining the hallways, wet lab where new Play-Doh compounds are created, a games area with more creativity and games than I could ever imagine. To me, it was the equivalent of Willy Wonka's Chocolate Factory for toys and games.
Let's get a shot of the Robot Operation in here because it sounds very cool.
Thanks! It's also worthwhile noting that while growing up my dad worked for Mattel and owned toy stores; I've been merchandising Parker Brothers & Milton Bradley products from the time I could walk!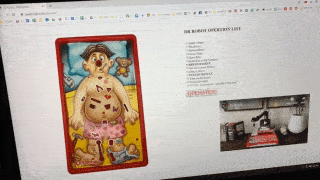 There we go! It's in the family! How would you describe what you get up to at Hasbro? What areas do you cover?
I'm currently Senior Director of Product Design & Development at Hasbro Games. My role involves the leadership of multiple cross-functional creative teams that research, ideate, design, test, validate, develop, and launch new games or refreshes/extensions of our world renowned brands across the Family and Party Games portfolio. This includes Clue/Cluedo, Game of Life, Trivial Pursuit, Scrabble, Yahtzee, Boggle, Taboo, Scattergories, Catch Phrase, Pie Face, Pictureka, and many more.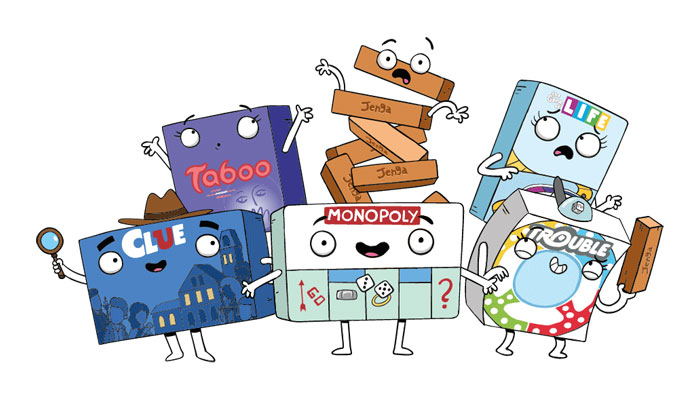 We have a great responsibility to advance excellence within the design and development of the greatest gaming brands on earth. An average day for our design and development teams can involve anything from the creation of new suspects, locations, and weapons for a licensed version of Clue/Cluedo or testing new questions for Trivial Pursuit – I lead the team writing the questions, and I still can't get the questions right!
It could also involve observing families playing an updated version of Game of Life, or maybe reviewing external inventor ideas to partner and create a future Game of the Year. Overall, it's an incredibly creative and vibrant work environment.
Below are some of the incredible people I get the opportunity to work with on a daily basis, they're such a fantastic group of talented, hard working professionals – I feel very fortunate.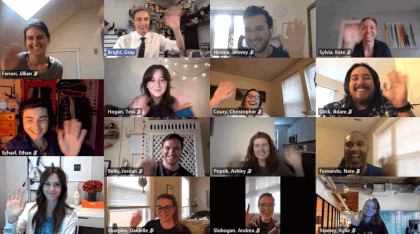 What's your approach to creating great games with Hasbro? What's the secret sauce?
A true aim of mine is to be a servant leader, continuously supporting our teams, observing and celebrating success, reviewing and adjusting process/systems/methodologies, advancing team members accountability and responsibility, and ultimately leading the advocacy of our design and development teams to create world class products.
Whilst I have ultimate responsibility for the product we launch into the market, I look to our team members for their continuous recommendation and implementation of creative decisions, leading their projects not just as a job, but for the benefit of personal future legacy.
Rarely do I isolate myself to red-lining or supplying long prescriptive notes. I aim to challenge creative process and decisions along the design journey, testing assumption, validating intention, and adding value as appropriate. Most importantly, I aim to support, always.
I genuinely look forward to the future when the teams I support are playing the games they have made with their grandkids, still proud of their own work. The intrinsic notion of legacy is a powerful motivator, and we in gaming create products that seem to have an eternal life. How often do you throw away board games? Essentially never. The games we make today will likely be around long after we are.
You mentioned earlier about advancing excellence. How do you approach bringing innovation to gaming?
Continuous innovation is vital within a design and development ecosystem, and can occur at macro or micro scale, so long as value is demonstrated. Over the years I have refined my concept of innovation to the below mantras:
Identify the area of opportunity – "what doesn't exist"
Define a solution to the opportunity – "what should exist"
Implement the solution – "make it"
I've trained, participated, and led many variations of innovation methodology, and firmly believe people to be the most important factor.
Additionally, I believe it's advantageous to focus on providing psychological safety within a trusted, thoughtful, and creative working environment. While we can utilise the strongest innovation practices available, if we're not appropriately leading our teams and business, we cannot capitalise on the fullest potential of an opportunity.
How do you fuel your creativity?
By making things. I love making things. I can't stop making things. I don't want to ever stop making things.
Depending on the need, sometimes I'll feed my creative process from a point of genesis or simple starting idea, and then freely continue its expansion into an unknown future state. Other times I might utilise formal methodologies across design thinking, innovation process, human-centred design frameworks and other disciplines to lead or participate in work that progresses an opportunity into the ideation of a solution – and then onto the implementation of this solution.
A passion of mine which helps fuel me is creativity within entertainment. I've fortunately found myself able to uniquely intersect the paths of entertainment and STEAM. An example of this is the tremendous intrinsic value I received from hosting The Tomorrow Show, a live late night talk show focused on Science and Technology. Think of it as a cross between The Tonight Show & Bill Nye, minus the budget. This area of entertainment and comedy mixed with science and technology resonates with me, and I find myself hanging around this space a lot.
I also host and emcee a lot of corporate events. A favourite of mine is hosting the annual 'Young Inventor of the Year' Invention Convention Awards in Idaho. The ceremony involves over 100 students from K-12. Hosting this event for the last five years has been a true thrill of my life!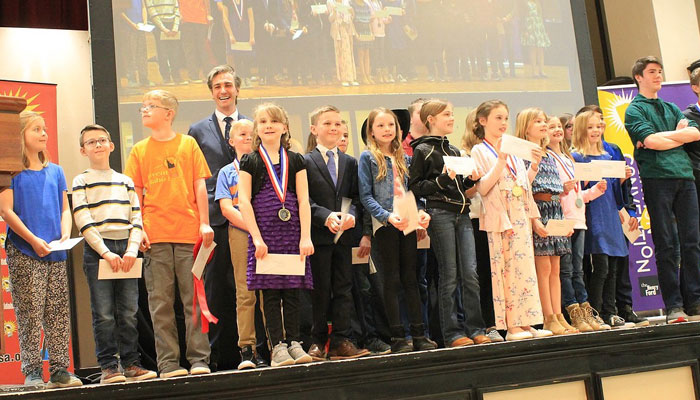 I'm extremely excited to announce that this year I'll be hosting the First Invention Convention Globals Competition, powered by The Henry Ford Museum of American Innovation. This global K-12 invention education program teaches students problem-identification, problem-solving, entrepreneurship and creativity skills and builds confidence in invention, innovation and entrepreneurship for life.
Their opportunity is to compete with top international student inventors from China, Mexico, Singapore and the United States. The virtual awards ceremony will be streamed August 20th, 2021. If parents are interested in learning more for their kids, or general information, see more at Invention Convention.
Sounds fantastic. We'll check that out. Away from toys and games, what's an invention of yours that stands out as a favourite?
I made a device which takes control of your body, literally. This invention involves Functional Electrical Stimulation, and the device simply slides over your arm, then you adjust the location of 10 external electrodes that rest against your skin, turn it on, and it will make you play songs on the piano, even if you don't know how to play the piano.
Before it worked, I experimented on myself for days, finding different electrical stimulation points on my arm that would cause my fingers to move, once I found the correct locations to make each finger move, I programmed in sequences of electrical stimulation to make my fingers play Mary Had a Little Lamb, and Hotline Bling by Drake – just for lolz!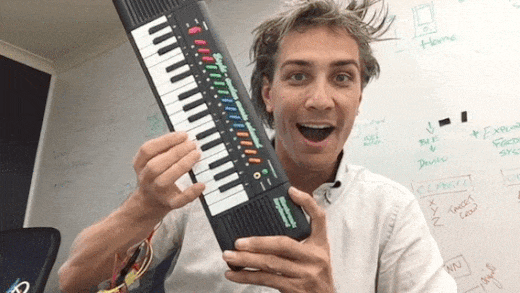 Sign me up! Sounds remarkable! Was this designed just for fun?
Well, the possibilities of this device extend beyond the theatrics of piano playing. Similar technology is utilised for treatment of drop foot, and other forms of stroke recovery. Theoretically it's possible that stimulating electrodes worn within an exoskeleton could perform complex movement sequences across multiple limbs, and I'm fascinated by the potential positive ramifications for stroke and other neurological injury patients.
Absolutely. That's fascinating stuff. Is there anything left of the list of things you'd love to one day invent for?
While I've made a lot of products over my lifetime, I'm ultimately determined to build a time machine. I haven't bumped into my future-self just yet, so either I haven't finished creating it in the future, or 'future me' understands that encountering 'current me' could create a time paradox, the result of which could cause a chain reaction that would unravel the very fabric of the space-time continuum and destroy the entire universe! Granted, that's worst-case scenario.
I feel like I've just watched Primer all over again! Gray, this has been fun. Before I let you go, Linkedin tells me you performed stand-up comedy for NASA at Kennedy Space Center during a rocket launch. How did that come about? And were they a tough crowd?
The launch was for the ULA Atlas V rocket – 541 configuration – with GOES-R Geostationary Weather Satellite payload. It was amazing fun. If you haven't been to a rocket launch, you must get along as they're simply incredible, and if you can perform comedy while at one, even better!
My plan was to do a scripted comedy countdown from 'T-minus 15' until launch, however during my set, the rocket was delayed. Now I'm a professional, so I busted out some emergency gags which I had prepared, but the rocket was then delayed again, eek. It was eventually delayed by an hour! However, nothing was going to stop the show, and so I ad-libbed an hour of aerodynamic material on the fly – that's a quality pun!
I'm applauding! Was that terrifying or exhilarating?
It was ridiculous fun. It involved silly live commentary, bits about how NASA had locked their keys out of the rocket, questioning if anyone knew how to use a coat hanger to pop a car window and hotwire the rocket, etc. We were also live streaming, and eventually my mum started helping out by SMS'ing me material… "Three astronauts walk into a bar…".
The crowd was great, the gags were delicious, and the launch eventually occurred. It was amazing to witness and perform, a really special experience!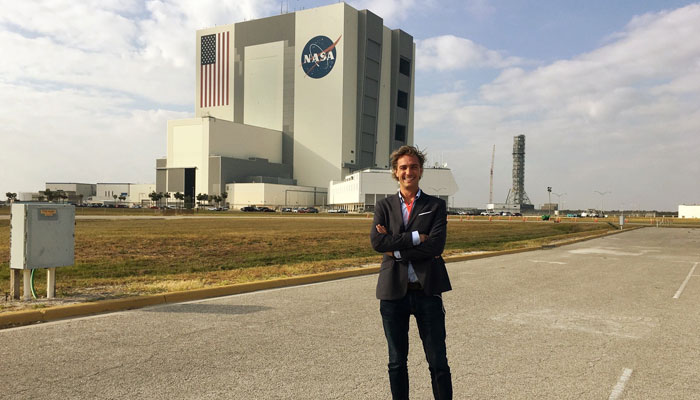 Gray, a huge thanks! I'm looking forward to catching up in person one day! And I should add, if anyone wants to check out some of your fab inventions that we've mentioned, they can do so by clicking here.
Thanks so much for your time Billy, it's been wonderful to connect with you, and all the best to your readers, see you in the future!
—
To stay in the loop with the latest news, interviews and features from the world of toy and game design, sign up to our weekly newsletter here