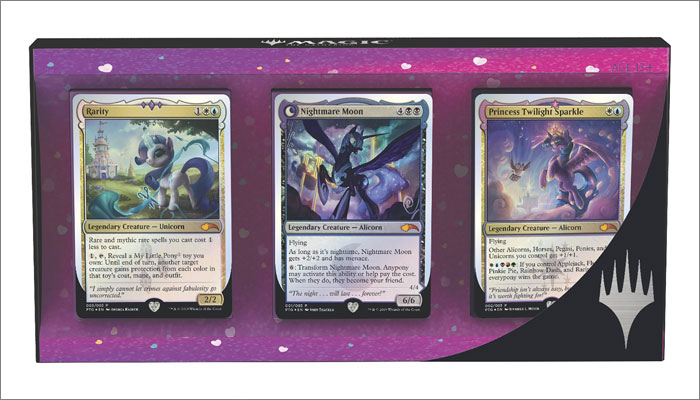 Hasbro has launched a limited edition My Little Pony-themed set of Magic: The Gathering cards, called Ponies: The Galloping.
Designed by Chris Mooney, the set includes three silver-bordered cards – Rarity, Nightmare Moon and Princess Twilight Sparkle – and $30 per card set will be donated to Extra Life benefitting Seattle Children's Hospital.
Donations will also be made for each sale of the Ponies: The Galloping playmats by Ultra Pro.
Both the playmat and the card set are available from Hasbro Pulse from now until November 5th, shipping to addresses in Canada and the US only.
The last Magic crossover came in 2017 for HasCon, where a run of limited edition cards saw the brand collaborate with Dungeons & Dragons, Transformers and Nerf.