Hasbro names inaugural Women Innovators of Play Challenge winners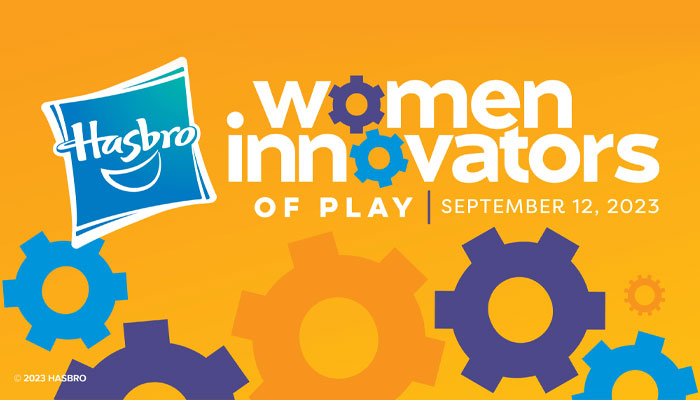 Hasbro has detailed the winners of its inaugural Hasbro Women Innovators of Play Challenge.
Ideas submitted to the Challenge were judged on innovation, mass marketability, fun factor and playability, design and aesthetics and manufacturability.
The winners are:
Ellie Dix (inventor of a family card game): Ellie is a British board game designer from a big game-loving family. She is the owner of The Dark Imp, a family board game publisher, and author of the book The Board Game Family. Ellie is always working on at least ten different games. She loves math, musicals, and ballroom dancing. She can't cook, but she can sing and do silly accents.
Sandra Harewood: (inventor of a family word game): Sandra was born and raised in London. She has two sons. She is a lifelong board games and cards enthusiast. An early prototype of the winning game that Sandra invented was presented at the White House. Sandra is a Women in Games Ambassador (UK).
Mandy and Maggie Goddard (co-inventors of a preschool game): Mandy is a Project Manager and Board Game Designer from Carmel, Indiana. She has co-designed several games with her husband, Jordan, and often gains inspiration from playing with her kids, Maggie (6) and Charlie (4). Maggie enjoys coming up with new game ideas, and Charlie loves being the official tester for the family.
'While we can't yet share details about the specific games because of the work our inventor relations team is doing with the winners on their creations, stay tuned for the exciting Hasbro-supported inventions to be announced in 2024,' read a statement from Hasbro.
–
To stay in the loop with the latest news, interviews and features from the world of toy and game design, sign up to our weekly newsletter here