Hasbro partners with Funko Games for reimagined Cranium collection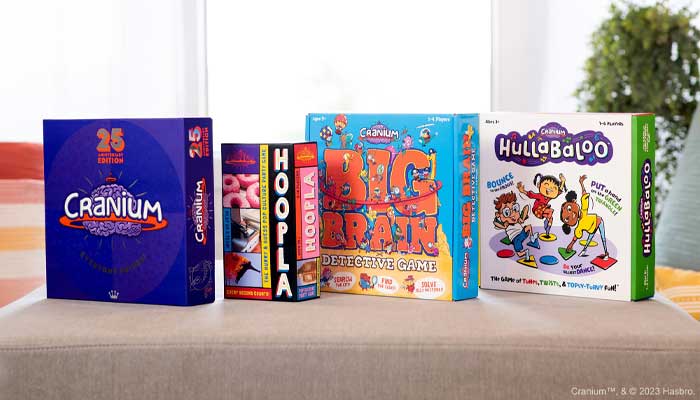 Hasbro has partnered with Funko Games on a multi-year licensing partnership that reimagines Cranium, and along with a suite of Cranium games.
Cranium was first introduced to the market in 1998 and this Spring sees Funko Games launch Cranium 25th Anniversary Edition, complete with new activities and fresh content.
"We're beyond thrilled to release this reimagined Cranium experience for fans, on its silver anniversary," said Deirdre Cross, General Manager of Funko Games.
"The game's enduring popularity is a testament to its creative design, easy-to-learn appeal, and the fun it's provided to millions of players during its first 25 years."
The partnership also includes refreshed versions of Cranium Hoopla and Cranium Hullabaloo, as well as Cranium Big Brain: Detective Game – a brand new design from Funko Games.
Jess Richardson, Vice President, Global Toys & Games, Licensed Consumer Products at Hasbro, added: "Hasbro is thrilled to work with Funko Games to celebrate Cranium's 25th anniversary by bringing these brand-new games to fans this year.
"Funko is a true leader in the world of pop culture and helping turn brands into a lifestyle with innovative products for fans of all ages. We're confident that under their leadership this beloved, classic brand will reach icon status for a new generation."
–
To stay in the loop with the latest news, interviews and features from the world of toy and game design, sign up to our weekly newsletter here